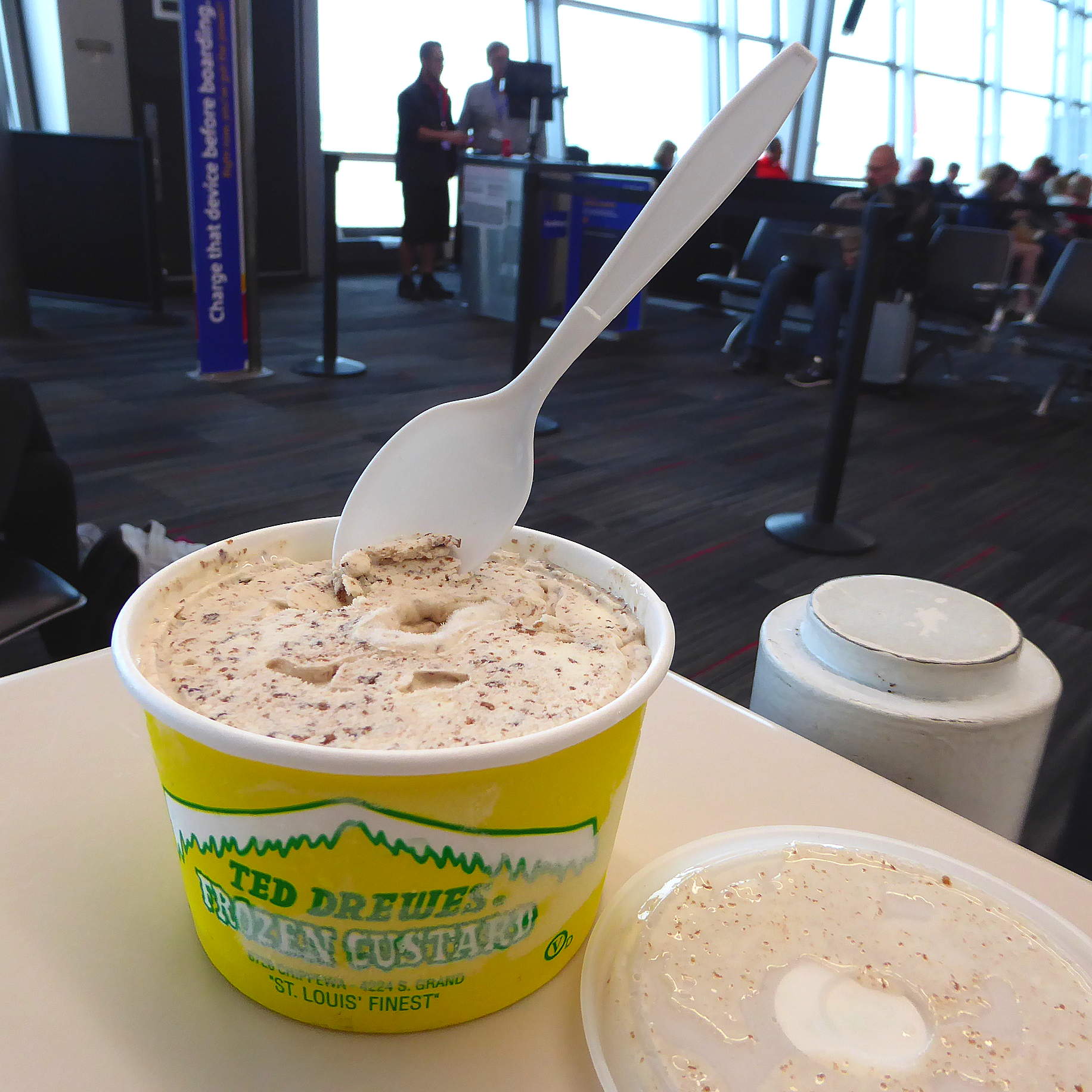 Don't get me wrong—I always prefer a nonstop flight. But I will admit that a layover presents the chance to sample a local food specialty while you're passing through. When I saw that I would be stopping in St. Louis Lambert International (STL) on my way to San Antonio, I started thinking about ribs doused in the region's signature sweet barbecue sauce.
It turned out that I didn't really have enough time for a sit-down meal. And a glance at the airport website confirmed that, with the exception of a local brewpub, the offerings were mostly the generic fast food places that are taking the sense of adventure out of airport dining.
But I did find one surprise. As I walked from one terminal to the next, I discovered bright yellow vending machines dispensing Ted Drewes Frozen Custard (teddrewes.com). Ted Drewes, Sr. opened his first shop in Florida in 1929 and his first St. Louis outpost the following year. Today, the fourth-generation family business has two shops, including one on historic Route 66. The folks of St. Louis can step up to the windows and select from a dizzying variety of sundaes or the Drewes' signature "concrete" (a milkshake so thick that it is served upside down).
The vending machine offerings were much more limited (no 40 toppings or add-ons to choose from). I entered the code for chocolate chip frozen custard and watched as a mechanical arm plucked a tightly-packed little cup from the freezer. The accompanying plastic spoon was barely up to the challenge of the hard-packed custard. But as the custard began to melt, I savored a creamy and smooth taste of St. Louis.