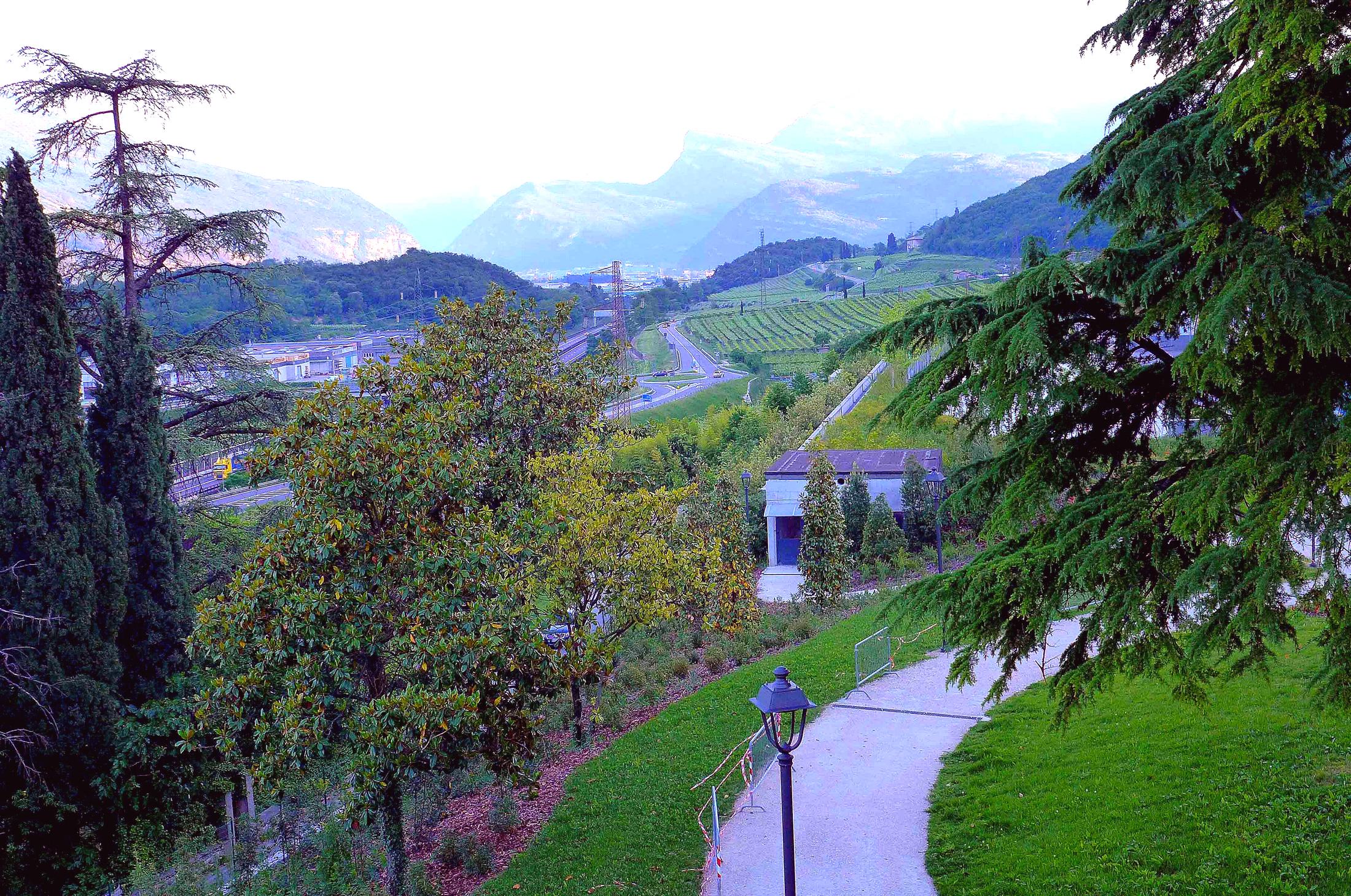 Every afternoon at 3 p.m., warm air sweeps north from Lake Garda into the Vallagarina, the low hills around Trentino's southern portion of the Adige River. Vineyard owners call it "L'Ora," or "the hour," and swear that you could set a clock by it. All through the summer, this steady breeze provides warmth and aeration to the grapes. It drives up the sugar concentration and sweeps away potential fungal infections. The warm, dry wind makes the Vallagarina one of the best places in Italy to grow heat-loving grape varieties. The big reds from Bordeaux flourish here. So do the classic grapes of sparkling wine: chardonnay and pinot noir.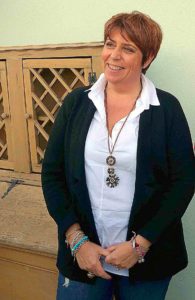 The Letrari family has been making wine in Italy's Trentino region for the last few centuries. The modern Letrari winery (www.letrari.it) was founded in 1976 by Leonello Letrari and his wife Maria Vittoria on the family lands in Borgetto all'Adige. Daughter Lucia (right) graduated from the region's prestigious Institute of Agriculture and Enology in San Michele al Adige in 1987. She now runs the family winery, and her son is already working at her side.
Casa del Vino
The Letrari tasting room is a bit off the beaten path. As a result, Lucia often holds business meetings at the Casa del Vino della Vallagarina (Piazza San Vincenzo, 1, Isera: tel. +39 (0) 464 486 057; www.casadelvino.info).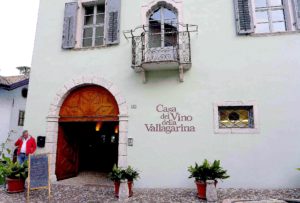 Part restaurant, part enoteca, part wine shop, the Casa del Vino is an essential stop for a wine tourist. It is in the heart of the mountain village on the wine route known as the Strada del vino e dei sapori del Trentino (www.tastetrentino.it). It has a few hotel rooms starting at 90€ per night.
Impressive sparkling wines
Letrari produces a dizzying array of wines, but Leonello was a pioneer in making sparkling wines. The family still prides itself on sparkling wines made from high altitude chardonnay and pinot noir.
The very impressive Brut Riserva—60% pinot noir, 40% chardonnay—was surprisingly good with a beef carpaccio topped with paper-thin swirls of sweet golden apple. The wine spends a minimum of 48 months on the lees. That produces a creamy head, notes of toasted bread, and a lingering taste of fruit. The prickliness of the tiny bubbles was a nice counterpoint to the raw beef. That wine, however, was only a warm-up for Letrari's Riserva del Fondatore. This deluxe wine spends 96 months in contact with the yeast, developing a complexity comparable to high-end Champagne.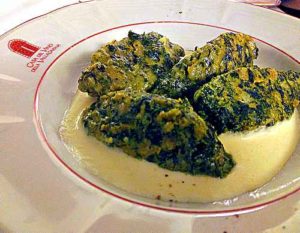 Letrari's Dosaggio Zero is made without adding sweetness for the second fermentation. Tart and dry, it has a delicate apple-pear fruitiness. It mated nicely with a plate of canderli, breadcrumb dumplings laden with local herbs and served with cheese fondue. The yeastiness is less pronounced, since it only spends 24 months on the lees. The tart delicacy makes it perfect for pairing with cheeses and shellfish. With just a hint of brassiness like rice wine, it would be good with sushi. It's also great this time of year as a picnic wine.