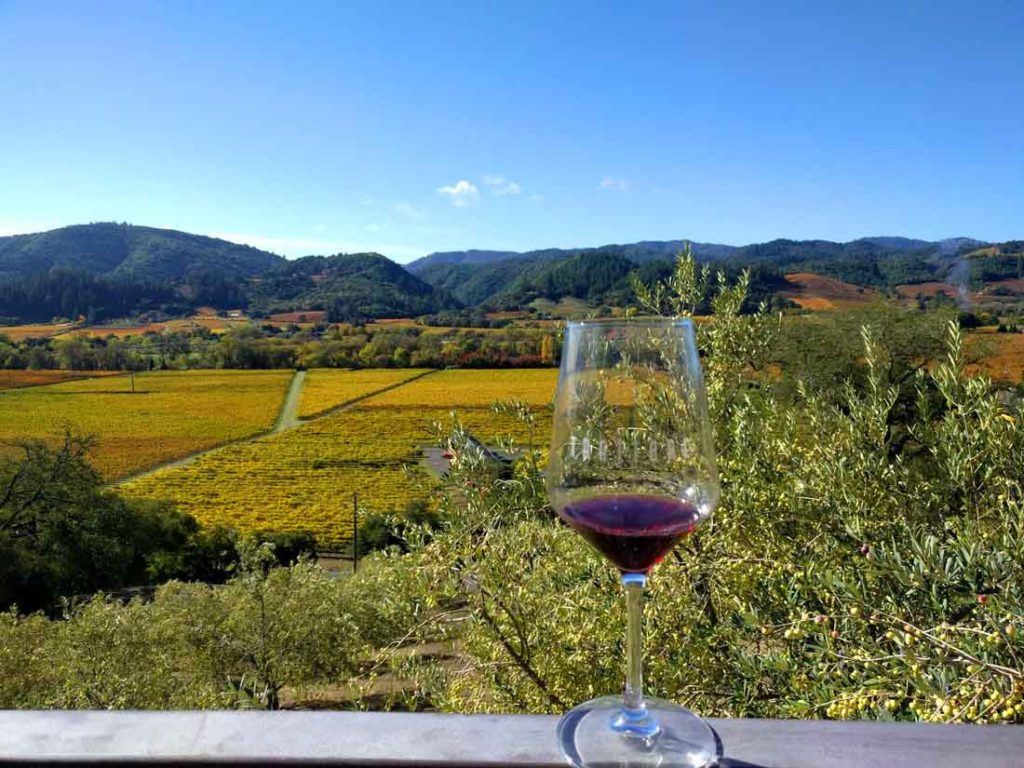 Walking into the tasting room at Trattore, it's easy to expect that the sound system might be blasting Kenny Chesney's 1999 country hit "She Thinks My Tractor's Sexy." A beautifully restored 1967 Huber tractor greets visitors as they come in the door. Tim and Mary Louise Huber have about a dozen tractors, half of which work the land. And their Trattore Farms (7878 Dry Creek Road, Geyserville, 707-431-7200, trattorefarms.com) is simply named after the iconic farm vehicle.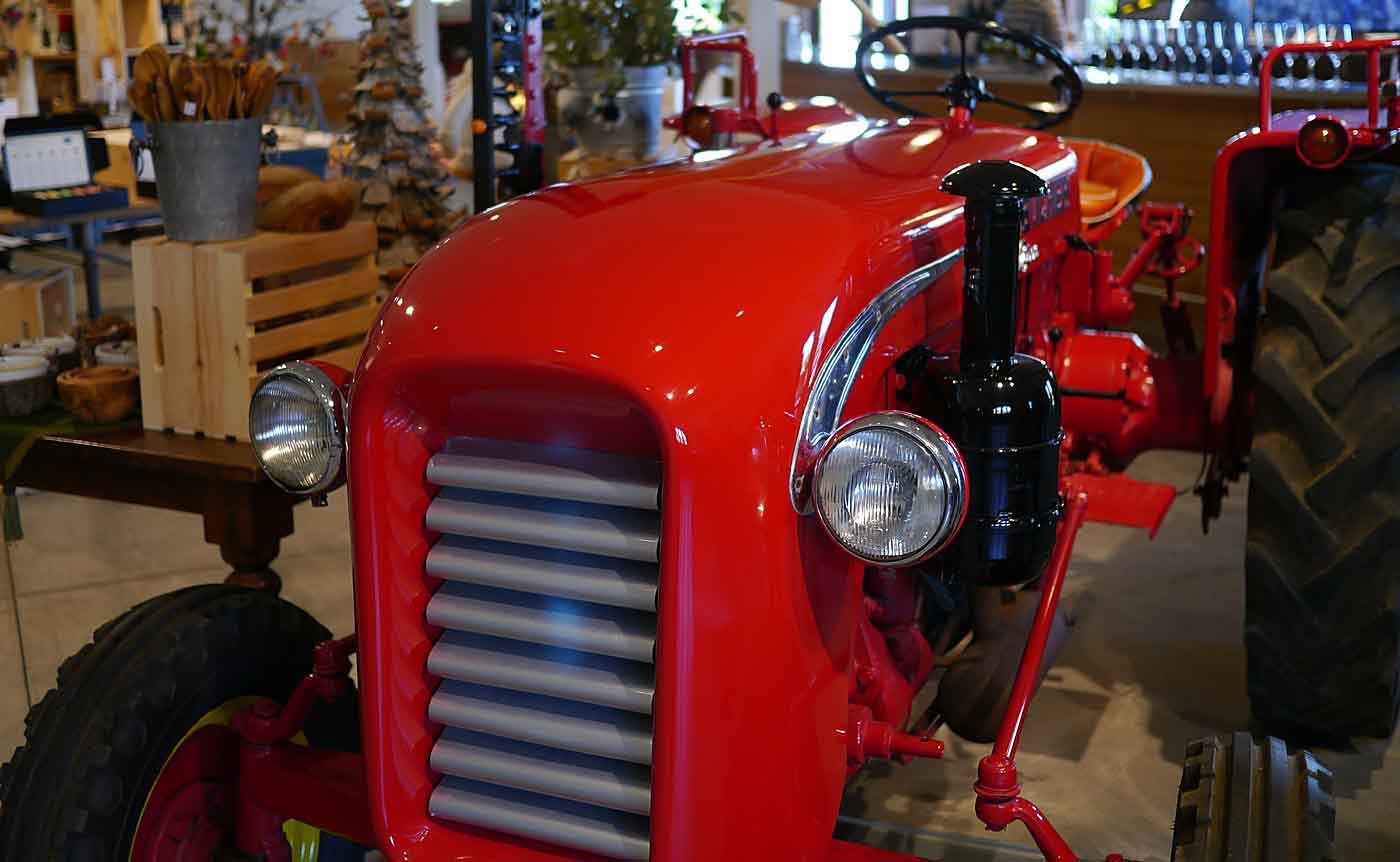 The Hubers' 40-acre operation sits on the steep hillsides of the Dry Creek Valley just over the line from Healdsburg in Geyserville. Those hills look a lot like the Côtes du Rhône, and Rhône varietals dominate in Trattore's vineyards. The other prominent grape in the 4,000-case annual production is Zinfandel. (Trattore also brings in Pinot Noir grapes from the Russian River Valley and Cabernet Sauvignon from Atlas Peak.) Olive trees are nearly as prominent as grapevines. Under the Dry Creek Valley Olive Company label, Mary Louise Huber mills and presses a variety of high quality extra-virgin olive oils.

Comme ça!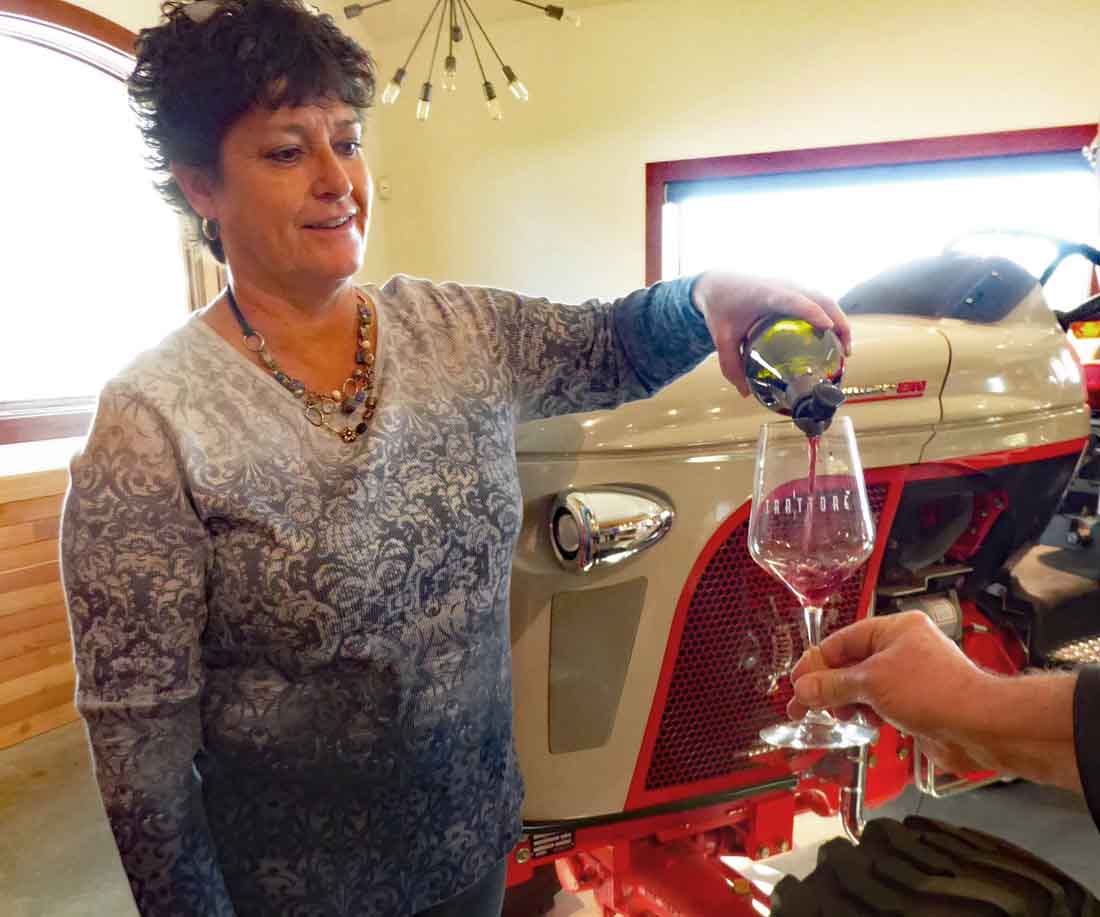 Trattore follows the Côtes du Rhône tradition by producing several wine blends. The mR Rhone White Blend combines Marsanne and Roussanne grapes in a very pleasant sipping wine—or a good companion to white fish. The nose shows the floral qualities of the Roussanne grape and the honeycomb aroma typical of Marsanne. Apricot and pear are evident on the palate. Zinfandel dominates the blend in Tractor Red. But more than a quarter of the grapes are Rhône varieties: Petite Sirah, Syrah, and Mourvedre. The wine spent 15 months in French oak. It comes across like a California version of Châteauneuf-du-Pape: big, round, red, and ready to party. The glass at the top of the post is Tractor Red. An olive tree is in the foreground, and some of the vineyards stretch out down below.

Oil from heritage orchards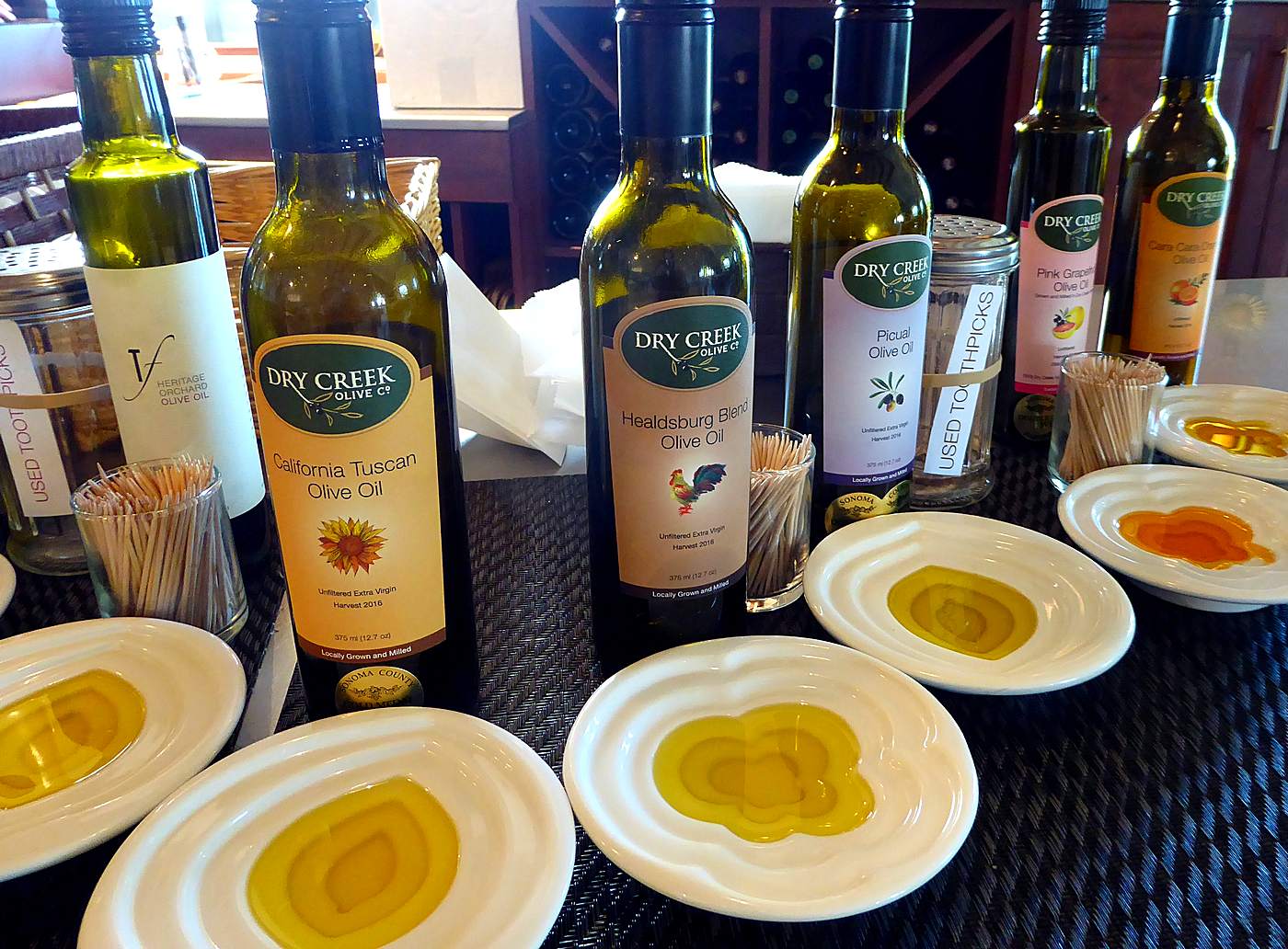 Trattore's land was originally part of a vast orchard of Mission olive trees planted in the 1850s. Only a handful of those trees remain, but olives have been a mainstay of the property for more than a century. About a quarter of the olives pressed by Dry Creek Olive Company are grown at Trattore Farms. The remainder come from heritage groves at five other nearby farms.
While many of the oils are blends of different olives, we were especially taken with the Heritage Orchard oil, milled entirely from the ancient Mission olives. Sweet and buttery, it is a perfect seasoning oil or a light dip for bread. The California Tuscan oil features Frantoio, Leccino, and Pendolino varietals—Tuscan cultivars that flourish in northern California. Picked late in the season, they produce a soft and smooth oil with a balance of ripe olive and toasted nut flavors.
While we are not by nature fans of flavored oils, we were also struck by the Cara Cara olive oil. Rather than add flavors after pressing, Mary Louise Huber mills and presses Hojiblanca olives (a variety from Spain) and Cara Cara oranges together. The resulting bright oil can dress a salad by itself or with an accompanying drizzle of balsamic vinegar.