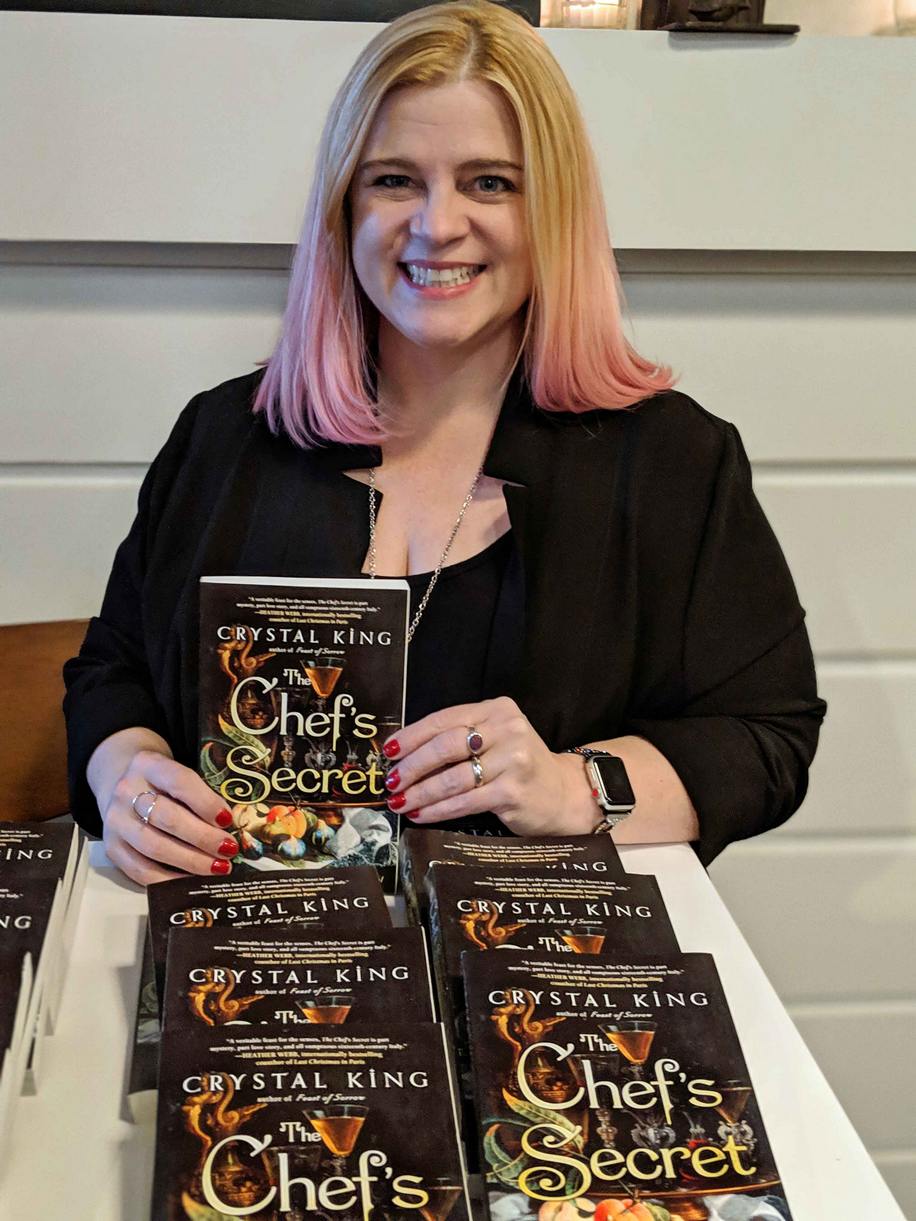 We always rely on food to open new places and experiences to us when we travel. But, on a recent cold night here in Boston, we were reminded that food can also be the key to other times and locales.
Novelist and culinary enthusiast Crystal King has just published her second book, The Chef's Secret (Atria Paperback, Simon & Schuster, $16.99). To create an imagined life for Bartolomeo Scappi, the famous Renaissance-era chef who created over-the-top feasts for cardinals and popes, King studied his elaborate cookbook L'Opera di Bartolomeo Scappi (in a translation from the University of Toronto Press) and then let her imagination take over.
"I thought what was his life like," she told a small group gathered at Juliet restaurant in Somerville (www.julietsomerville.com) to celebrate the book publication. "What if he fell in love with someone he shouldn't have fallen in love with?" From that simple idea, King fleshed out the details of a 50-year love affair between "the first celebrity chef" and a noble woman. "I'm a romantic at heart," she admitted. "Everybody wants a love story."
Perhaps the only thing better is a good love story laced with descriptions of over-the-top food. Consider just one menu that King describes in the book: pieces of gilded marzipan; radish and fennel salad; braised lampreys; fried trout with vinegar, pepper, and wine; razor clams; grilled oysters; pizza with almonds, dates, and figs; octopus and fish in the shape of chickens; fried sea turtle; prune crostatas; stuffed pears with sugar; and elderflower fritters. And that was just one meal—served during Lent.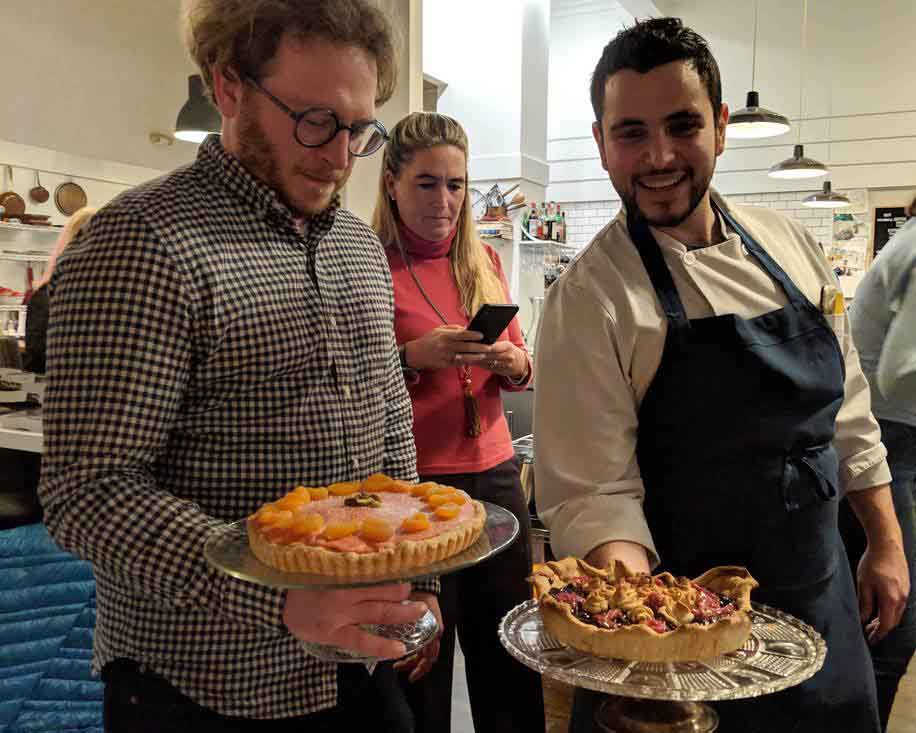 Juliet chef Joshua Lewin (left, in the checked shirt) crafted a Renaissance-inspired menu minus the excess, drawing from dishes meant to help restore the sick. We couldn't help but think of it as Renaissance-era comfort food. We started with a clear soup made with prosciutto bones and parmesan rind, reduced and clarified for four days to intensify the flavor. Partially clarified with egg white, each bowl also had a tiny yolk of a quail's egg.
Then Lewin served the remaining dishes family-style. A simple braised beef (the cut that spans the chuck and short ribs) was the chief restorative. On the side was a dish of tagliatelle with the sauce from the beef as well as some sweet braised cabbage with warm spices. The spicing was very much in keeping with noble kitchens of the Renaissance period, where spices were both an ostentatious sign of wealth and a necessary cover-up for foods that suffered from a lack of refrigeration. The evening concluded with a pair of cheese-fruit tarts, one with sour cherries, the other with dried apricots. In a cozy restaurant on a cold night in Boston, the meal was as warming to the body and soul as it would have been in an ornate palazzo in the shadow of the Vatican.
Juliet. 257 Washington St., Somerville, Mass.; 617-718-0958; www.julietsomerville.com. Prix-fixe meals Wednesday–Sunday. No tipping, as Juliet pays staff a living wage.
For more about author Crystal King, see her web site at crystalking.com or follow her on Instagram (@crystallyn14) and Twitter (@crystallyn).