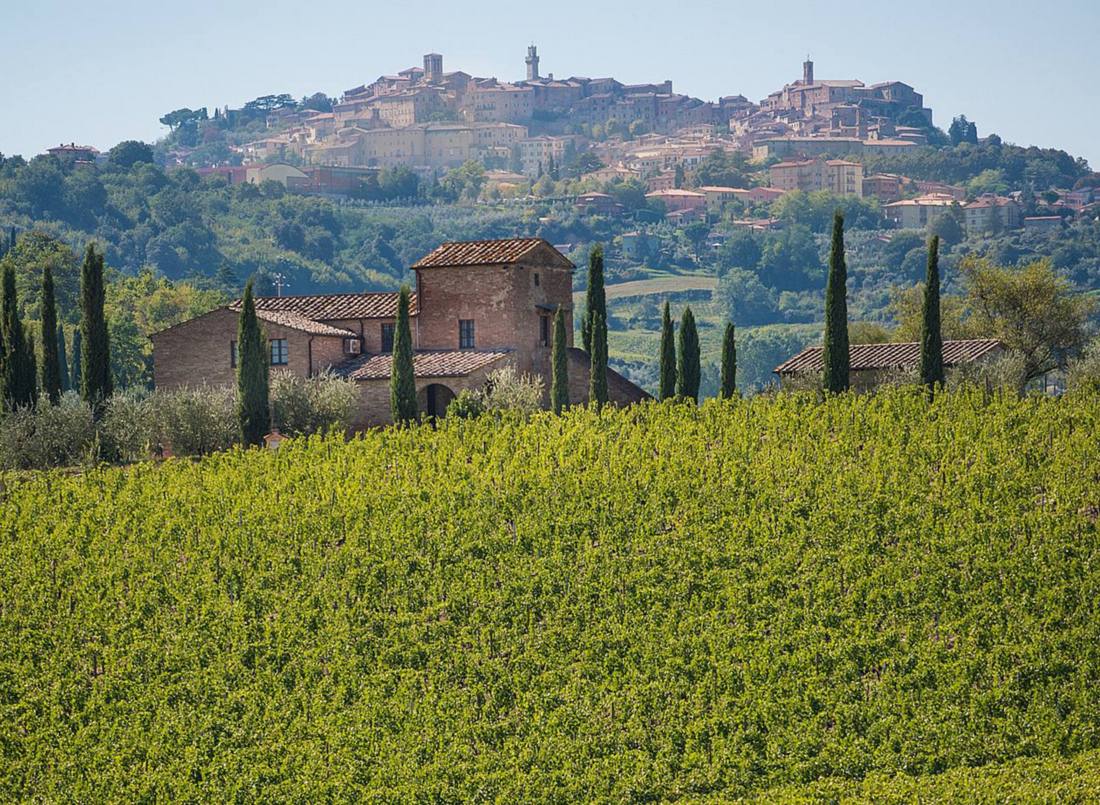 Less oak, more Sangiovese. In a nutshell, that's the good news about the latest releases of Vino Nobile di Montepulchiano. Having just celebrated the 50th birthday of the D.O.C., the wine makers of Vino Nobile are converging toward a distinctive modern style. Nine leading producers visited Boston on a tour just ahead of ProWein in Dusseldorf and Vinitaly in Verona. Following on the heels of glowing coverage in Wine Enthusiast and Wine Spectator, it was a chance for the small region to shine without the distraction of comparisons to Tuscany's other major Sangiovese areas: Chianti, Brunello di Montalcino, and even Morellino di Scansano.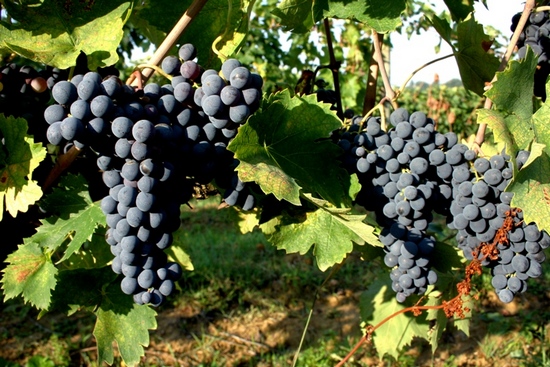 Traditionally known in the Montalcino area as Prugnolo Gentile, the Sangiovese grape is almost ideally suited to the clay and sandy soils of the hills around the beautiful medieval Tuscan city. (Montepulciano played a supporting role in the films Under the Tuscan Sun and The English Patient.) Typically planted in tiers following the contours of the slopes, the vineyards sit at 250 to 650 meters above sea level.
Montepulciano embraces Sangiovese roots

The Consorzio Vino Nobile di Montepulciano (consorziovinonobile.it) has always permitted the addition of other grapes, including many minor white varieties once used to stretch the crop. And like so much of the world, Montepulciano embraced international varietals and new oak barrels in a big way in the 1980s. That trend has turned. In recent years, growers have embraced traditional red blending grapes (Canaiolo and Mammolo) in place of white varietals, and have replanted vineyards with more Sangiovese than ever. Slavonian oak is more prominent than French of American, and most producers use very little new oak.
"We finally realized that good Cabernet and good Merlot grow lots of places," explained Silvia Loriga of the consortium. "But no one can grow Sangiovese like Montepulciano."
(Photos courtesy Consorzio Vino Nobile di Montepulciano)