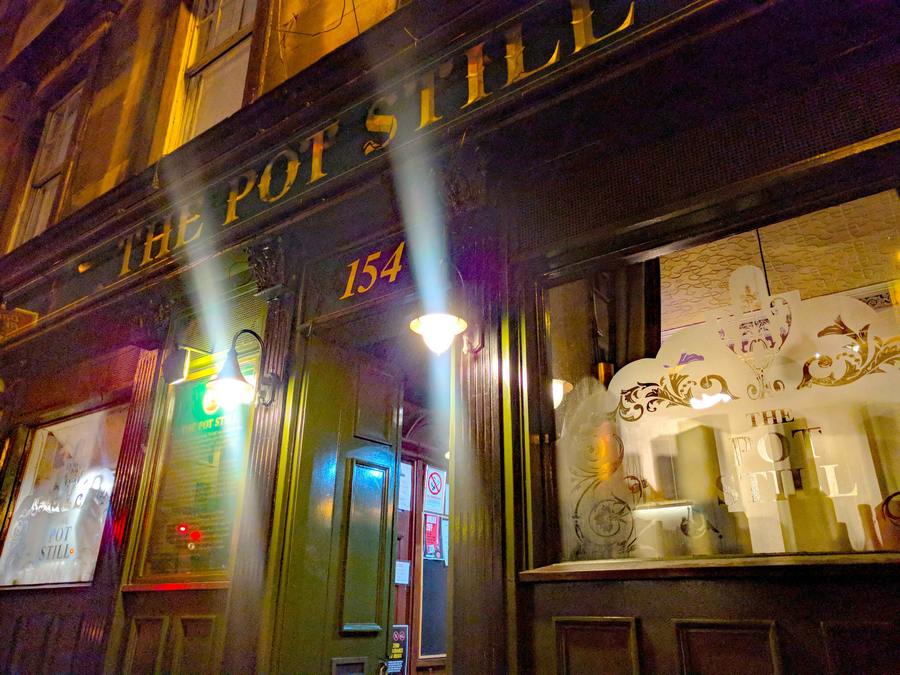 We weren't a bit surprised to see The Pot Still show up in a listicle of great whisky bars. (The Telegraph rated it #9 in its daring investigative report called "10 amazing whisky bars to drink in before you die." How do we get a job like that? Oh, right, we already have it.)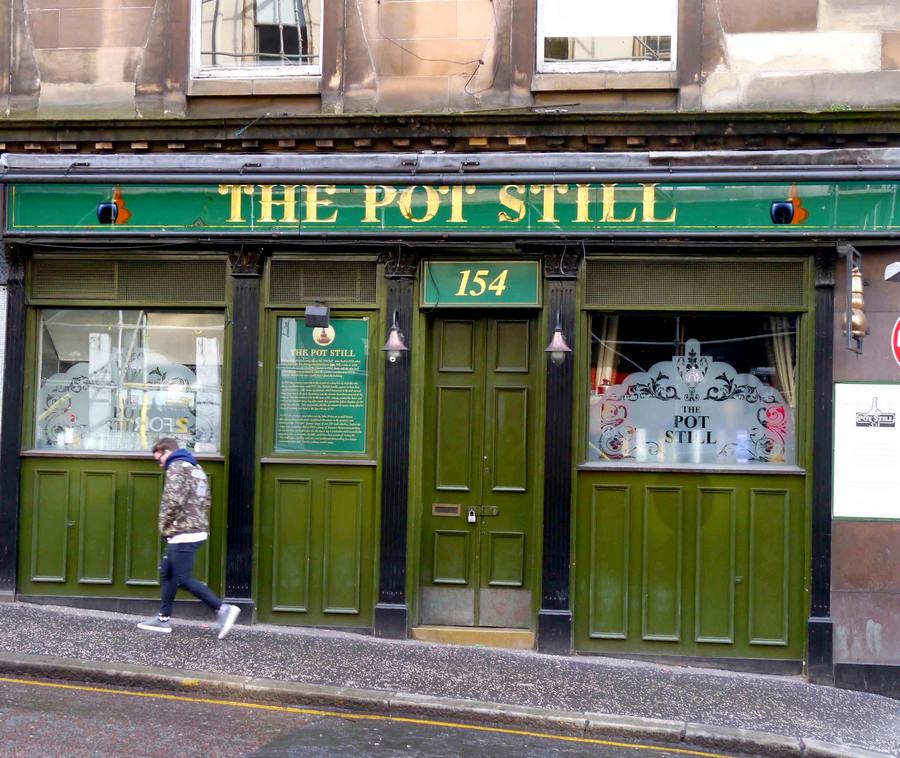 The exterior of The Pot Still (154 Hope St., Glasgow; 0141 333 0980; thepotstill.co.uk) has just the right plain-Jane face for a classic pub. Inside, whisky lovers mill around in a rather crowded entry level, while those of us with an eye for perspective climb the stairs to the little balcony in back with a clutch of low tables, stools, and banquettes. For some reason, the owners refer to this elevated slice of comfort as "the lounge."
Located just a five-minute walk uphill from the Grand Central rail station, the bar dates back to 1886, when it was known as McCalls after the founder, William McCall. His family held it for about 75 years before the Tennents Caledonian beer people took over and ran it as a beer pub. In 1981, a father-son team (John and Paul Waterstone) bought out the corporation and rechristened the venerable watering hole as The Pot Still to indicate their emphasis on malt whisky. They started with around 300 bottles on hand. The current ownership, the Murphy family, carries more than 700. And the name has stuck. A couple of years ago, it won "Whisky Bar of the Year" kudos in the Scottish Dram awards and from Scottish Field magazine.

A lively place to wet one's whistle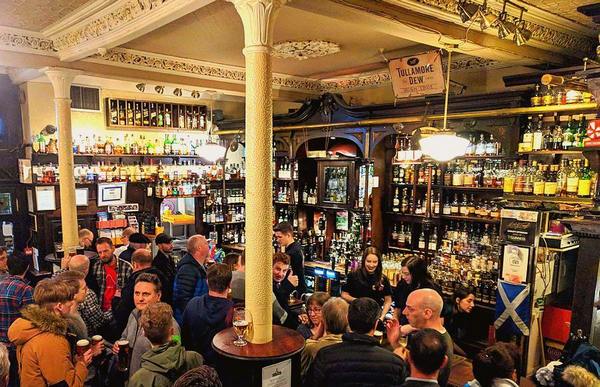 During the evening, the bar is basically self-service. In practice, that means gently elbowing your way to the bar to place an order and taking it to your mates wherever they might have staked out a wee bit of turf. There's an extensive list of cask ales and even some bottles and cans, should you need a chaser for your dram. There are always a few whiskies on special—usually new offerings trying to get a foothold in the market. Alas for our taste, that often means one of the trendy Scotches aged in too much new American oak. But with 700 choices in the gantry, rest assured that the house will have your preferred tipple—or can match you up with something new. Moreover, the bartenders are happy to oblige with a glass of water and an eyedropper so you can dilute to your preferred strength.