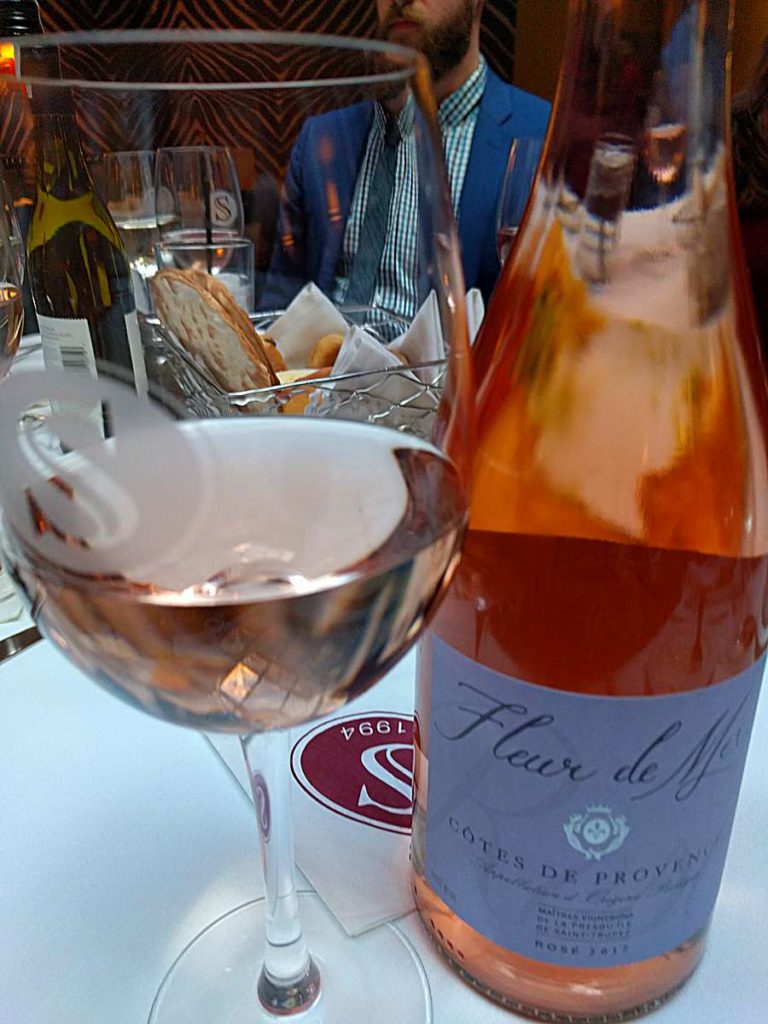 Winemakers often go out on tour this time of year. In the northern hemisphere, they've just bottled and released their lighter wines. In the southern hemisphere, the harvest hasn't quite come in. We sat down with Florian Lacroux from Provence and Hamish Clark from New Zealand last week at Stephanie's on Newbury (stephaniesrestaurantgroup.com).
They were making the rounds for the wine giant E. & J. Gallo (gallo.com). That company has taken its name off jug wines (Naked Grape, Barefoot Cellars, and Carlo Rossi make them instead) while producing fine varietals under the Gallo Family Vineyards, Gallo Family Estates, and Gallo Signature labels. But California can't make New Zealand Sauvignon Blanc or Provencal rosé. That's where Clark and Lacroux come in. Gallo imports one wine from each of them—and they are real winners.

Fleurs de Mer Côtes de Provence Rosé 2017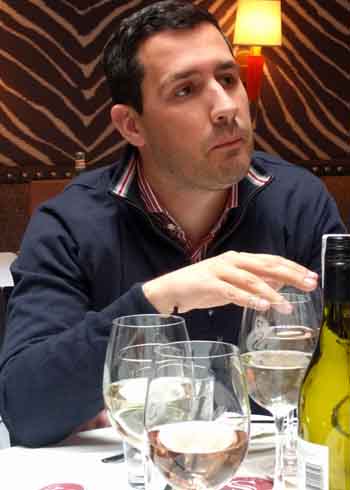 Côtes de Provence is a protected AOP for a good reason. The rosés of this eastern end of Provence are famous as summertime sipping wines. Some 85 communes are included in the AOP, and the Maitres Vignerons de la Presqu'ile de Saint-Tropez (master wine growers of the Saint-Tropez peninsula) craft many, many wines from the grapes produced by more than 400 growers in the cooperative. A typical vineyard is very small—around 3 hectares, or 7.4 acres.
"Grenache is the key to rosé," says Florian Lacroux, the winemaker who created Fleurs de Mer. "It is necessary for the color and the minerality, and it produces the purity of the fruit." The 2017 Fleurs de Mer is 41 percent Grenache, 27 percent Cinsault, 11 percent Carignan, 9 percent Mouvedre, and 8 percent Syrah. "The Cinsault provides elegance and fineese, while Syrah gives it that spicy note," says Lacroux.
To make Fleurs de Mer, Lacroux blends musts from as 80 to 90 different plots. "You get red berry fruits from one, citrus fruits from another, and dryness and minerality from another."
The wine is crafted as an exclusive for Gallo, but Lacroux is adamant that he's not making it "for American taste." In fact, it is a classic rosé from the region, with a balance of acidity and freshness. The nose shows a lot of typical red fruits, especially strawberry and raspberry. On the palate, the fruits come forward in waves of complexity, adding sweet cherry and white peach to the flavors. The lingering aftertaste brings out notes of grapefuit and Mediterranean herbs. It's a spectacular sipping wine and a good companion to light dishes. In stores, it retails around $20, but look for it at winebars everywhere this spring.

Saint Clair Family Estate Origin Series Marlborough Sauvignon Blanc 2017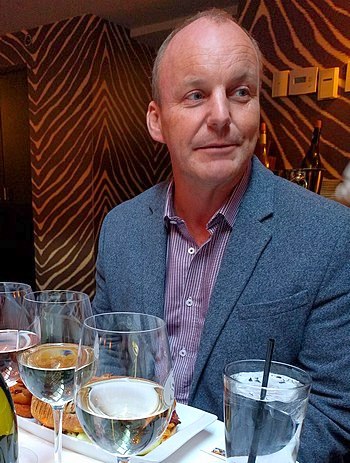 It's far easier to drink this crisp and clean wine than to say its full name. All that most Americans will need to know is that it's a Kiwi Sauv Blanc. Frankly, it's much better than that. While the opening salvo on the nose is a sharp concentration of lychee, green pepper, and grapefruit, the wine articulates layer on layer of flavor with a structure almost like a Baroque piano concerto. It's a pleasure to drink with fish, in particular, and a good companion to soft cheeses and lightly toasted nuts.
Winemaker Hamish Clark explains that it's an unusual New Zealand Sauvignon Blanc because it comes from relatively old vines. "Historically, Marlborough growers found that Sauvignon Blanc lost its intensity and aromatic characteristics once the vines were five to seven years old," says Clark. "So growers would replant every seven years."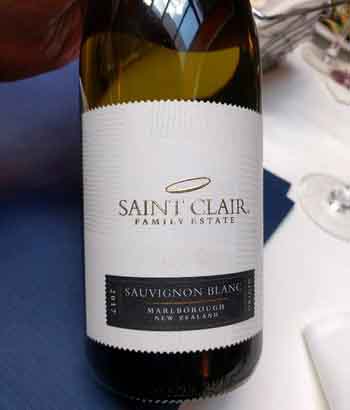 Conventional wisdom said the vines just petered out. But Neal and Judy Ibbotson, founders of Saint Clair Family Estate, discovered that it wasn't the vines—it was the land. After a few years, the notoriously hungry Sauvignon Blanc vines had stripped less fertile vineyards of the components necessary for those aromatics. The Saint Clair vineyards are planted in fertile soils at the mouth of the Wairau River as it empties into Marlborough Sound—an area known as Dillons Point. Now more than 20 years old, these Sauvignon Blanc vines are hitting their stride as complexity in the wine continues to increase.
Clark handles the grapes delicately. They are destemmed but not crushed. Then they are lightly pressed and the free-run juice is collected and chilled. Each vineyard block is fermented separately in stainless steel for up to three weeks. The resulting wine is crisp, bright, and fruit forward. It retails around $23.