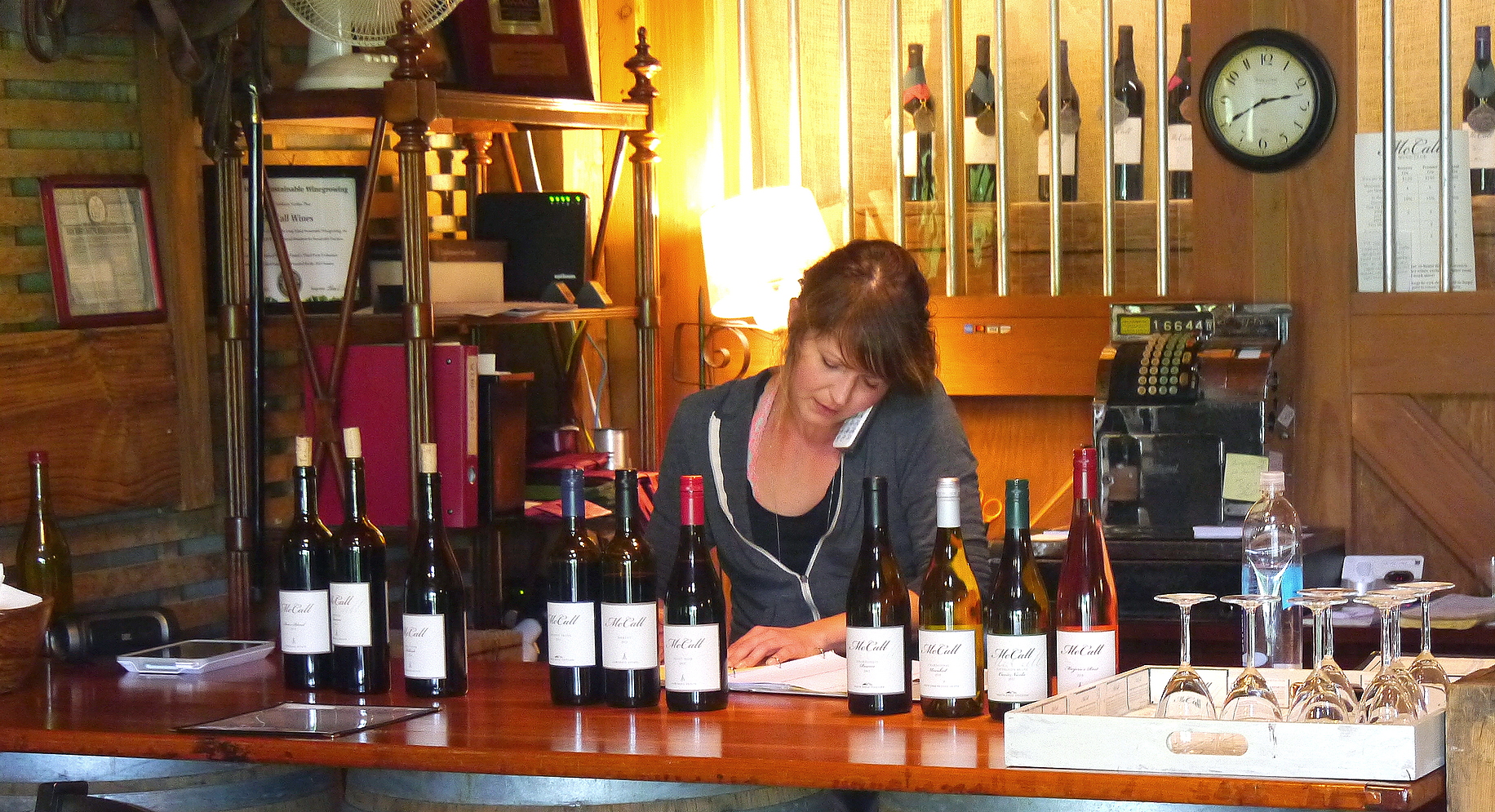 Russell McCall has been growing wine grapes on his family farm—and the adjacent Peconic Land Trust property—since the 1990s. But he didn't release a wine under the family name until 2007. Everything about McCall Wines (22600 Main Road, Cutchogue, NY; 631.734.5764; mccallwines.com) suggests patience and long-term planning.
The sandy soils of the south end of the original vineyard are planted with four clones of Pinot Noir. At 11 acres, it's one of the largest such vineyards on the east coast. McCall planted Merlot in the dense, clay-rich soils of the other 10 acres of the family vineyard. In 2011, he acquired and rehabilitated the adjacent North Ridge vineyard that had been planted in 1983 with Chardonnay, Cabernet Franc, and Cabernet Sauvignon—providing the winery with true old-vines fruit. Since then, McCall has added Sauvignon Blanc, Syrah, and Petit Verdot to North Ridge.
We stopped for a tasting and found the Merlot Reserve 2010 and the Hillside Pinot Noir 2013 (both at $48 at the winery) to be luscious, fruit-filled and friendly wines. They're ready to drink now and for the next few years. But we were looking for summer quaffers, and we found a pair that were exactly right for the way we eat.
Keeping good taste all in the family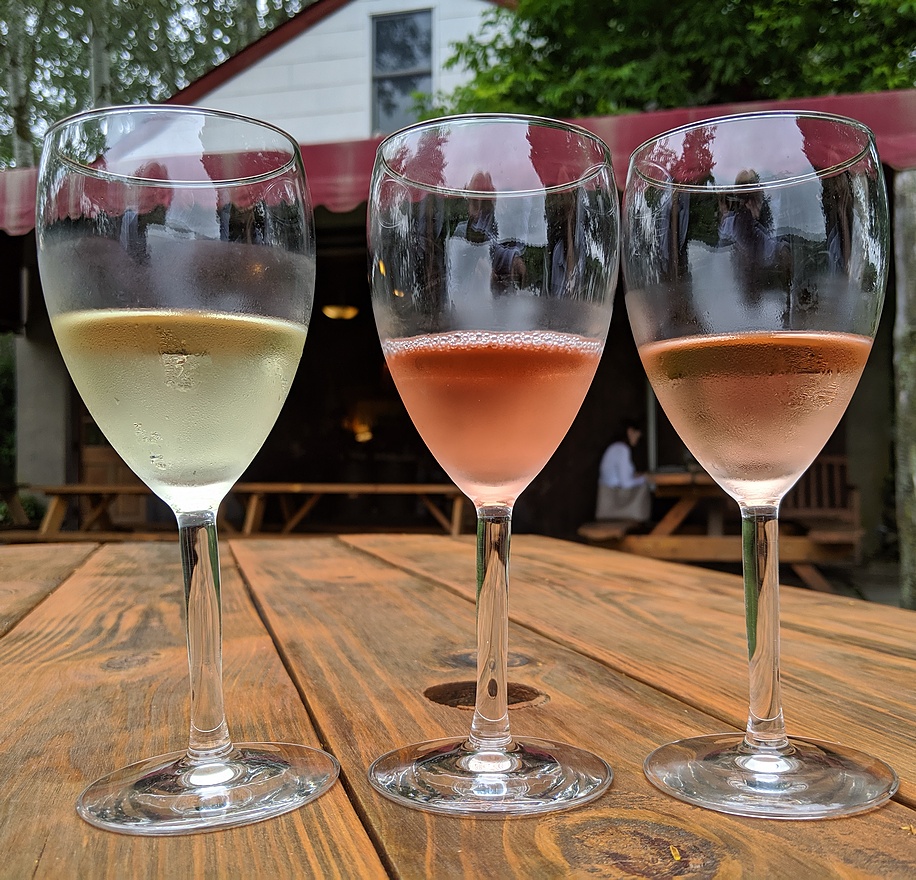 Given that Pinot Noir is McCall's calling card, we opted to try the Pinot Noir Rosé 2018 alongside the Sauvignon Blanc Cuvée Nicola (2017) and Marjorie's Rosé (2018). The two rosés were dramatically different. The Pinot Noir ($24) (on the right in this photo) was delicate, rose-scented, and tasted of slightly tart berries. Marjorie's Rosé ($18), named for Russ McCall's mother, was bolder and more assertive. It's primarily a bleed of Merlot and Syrah that comes across as crisp, lively, and exactly what we want to drink with a salade niçoise or grilled fish. It also has a small percent of Sauvignon Blanc that gives the rosé a sprightly acidity.
The Sauvignon Blanc ($24), named for Nicola Plimpton, Russ McCall's wife, comes from the North Ridge vineyard. It's a powerfully concentrated wine with a floral nose and big, fresh flavors on the palate. Great vineyard management and staggered hand-picking results in a wine that has a "racy acidity," as the winery puts it in their marketing, coupled with Sancerre-like fruit with a hint of grapefruit and lemon. One sip and we immediately began to crave a pepperoni pizza.