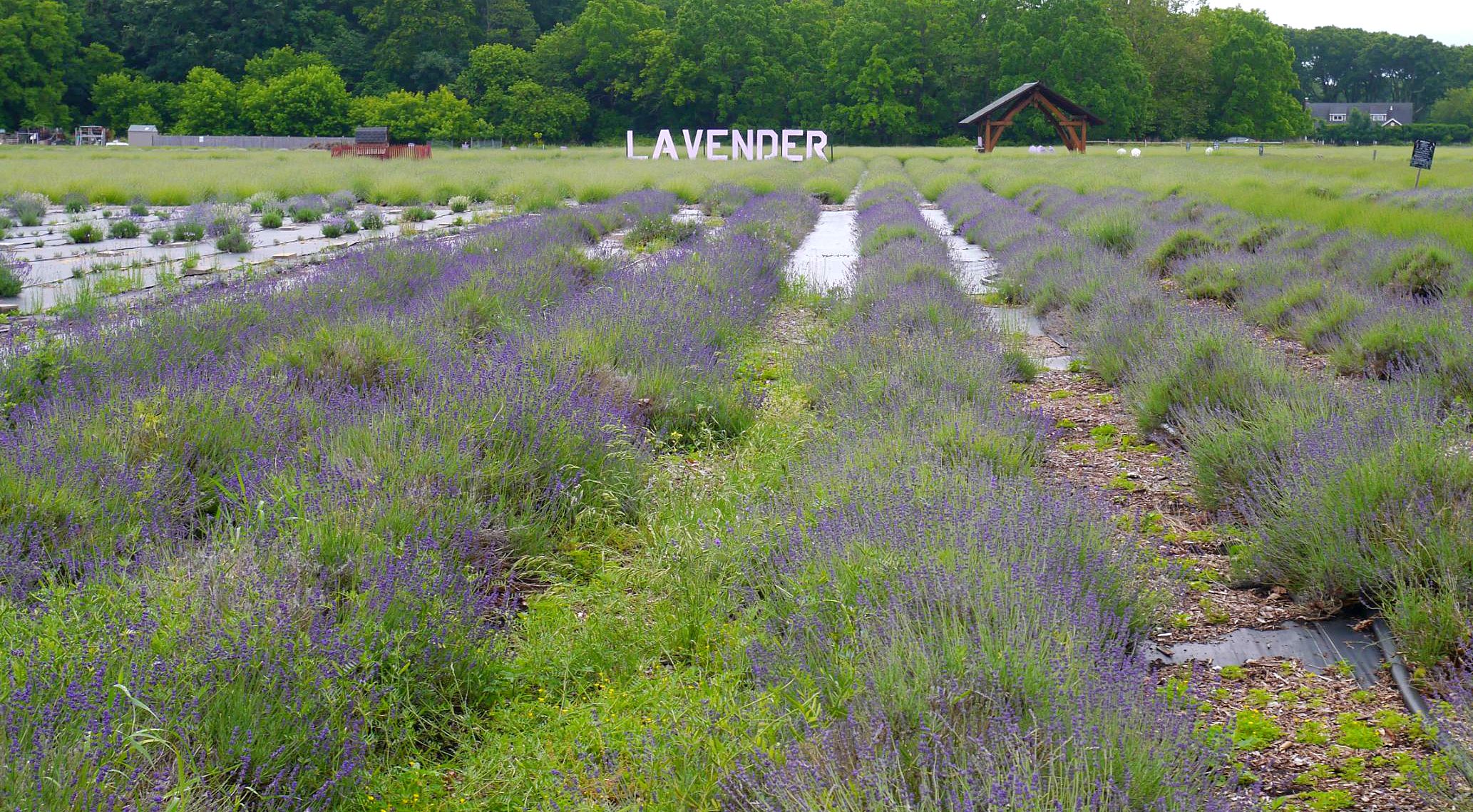 Lavender by the Bay could not be better located. It was one of the first farms we encountered as we drove from the Orient Point ferry docks into the agricultural stretch of Long Island's North Fork. In mid-June, the English lavender was just beginning to bloom. This pretty, fragrant spot made a welcoming introduction to the region.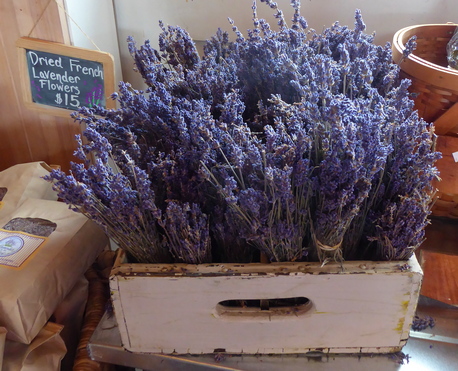 The farm boasts 80,000 plants on 17 acres. When the French lavender bursts into bloom around the beginning of July, you could think that you are in the south of France. That's where the French-born patriarch of this family-run operation spent his summers. Fortunately for us, lavender also seems to thrive in the salty, sea air of Long Island.
The fields may be the big draw, but it's hard to resist the charming little shop where you can pick up everything from a simple bouquet of dried lavender to soaps, sachets, bath salts, body lotions, and massage oils. It turns out that French lavender has the stronger fragrance and is most prized for aromatherapy. English lavender, which is actually deeper in color, has a mild and sweeter aroma and is more suited for the kitchen. The shop offers culinary lavender for baking and tea, as well as lavender extract and lavender fleur de sel. (Check out the products online at lavenderbythebay.com.)
What's a wine tasting without goat cheese?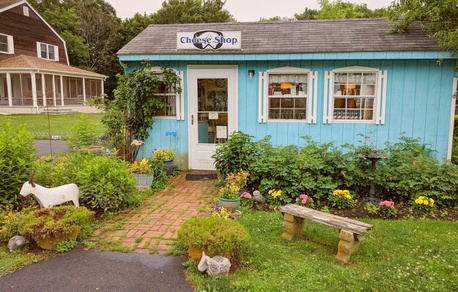 Like Lavender by the Bay, Catapano Dairy Farm (catapanodairyfarm.com) also started as a hobby. (Feel free to consider that either as encouragement or as a cautionary tale.) Now about 100 goats live on the farm and are milked each day at 7 a.m. and 4 p.m. We arrived too early in the day to watch the afternoon milking (the only one open to visitors) and see the cheese room. So we headed to the tiny shop where a big refrigerator holds the array of plain soft goat cheese and the same cheese flavored with herbs, mango, fig, cranberry, peach, lemon pepper….. They also offer feta, yogurt, and a slightly aged firm goat cheese called Summer Cloud. For what it's worth, Catapano's plain chevre is an annual contender in the American Cheese Society awards.
We were still thinking about Provence when we purchased some of that creamy, tart fresh chevre. A couple of years ago at the Tuesday produce market in Aix, a lovely lady named Béatrice had schooled us in easy but creative uses for culinary lavender. "Put one little spoon of olive oil and a little bit of lavender on your chevre," she had told us. And so we did—for a little taste of Provence via New York. It was a perfect match for Marjorie's Rosé from McCall Wines (mccallwines.com) in Cutchoque.