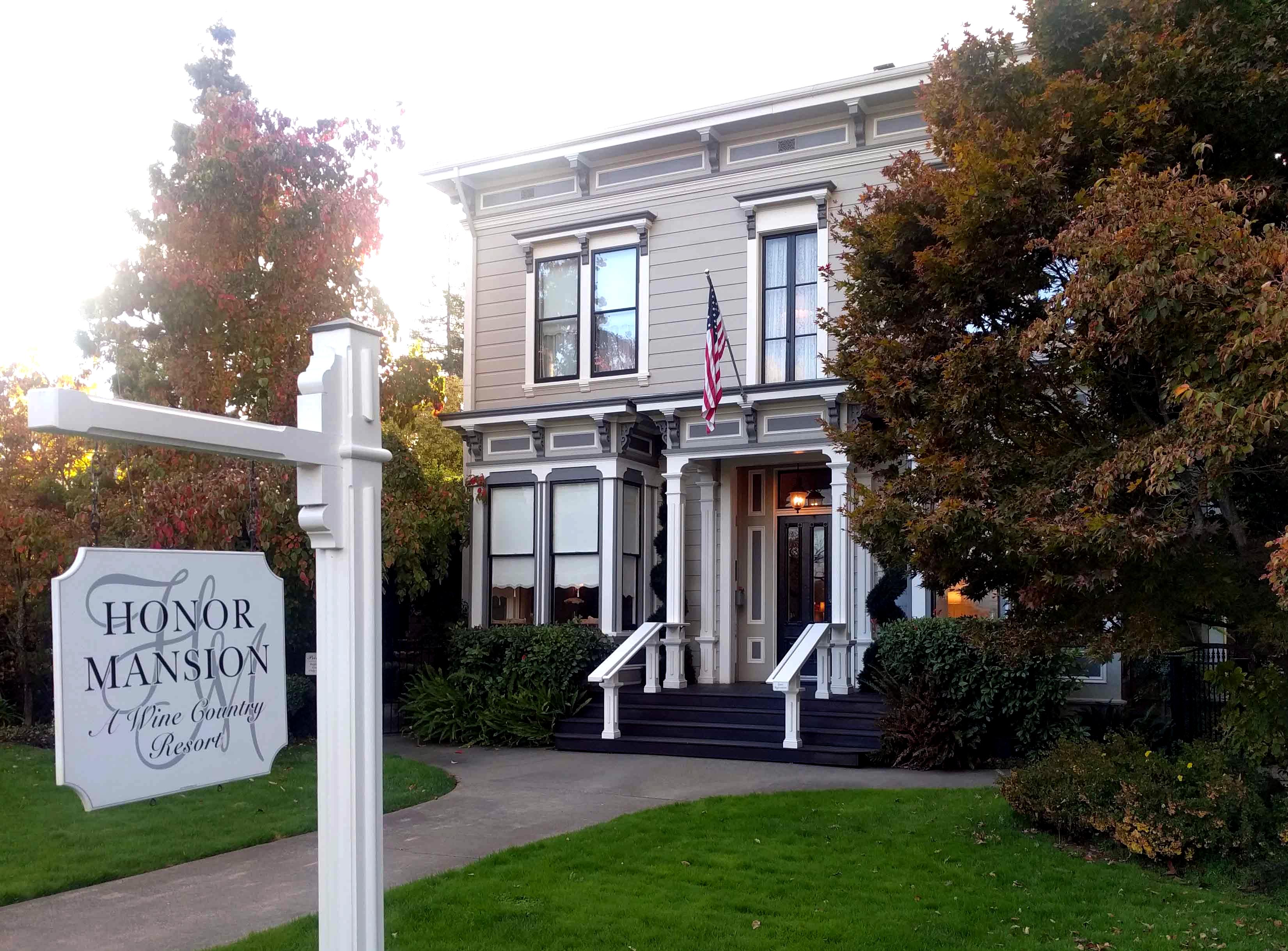 We arrived at Honor Mansion (891 Grove St., Healdsburg, 707-433-4277, honormansion.com) in the late afternoon. After an early morning flight from Boston and a drive from San Francisco to Healdsburg, we must have looked as tired as we felt. But assistant concierge Ruth Brambila knew just what we needed. Even before we checked in, she offered us fresh-baked peanut butter chocolate chip cookies and told us to pour a couple of glasses of wine from the bottles of red and white sitting on the buffet in the breakfast room. "In an hour, we'll be laying out cheese and crackers and appetizers," she told us. Some evenings, local winemakers even join guests for informal tastings.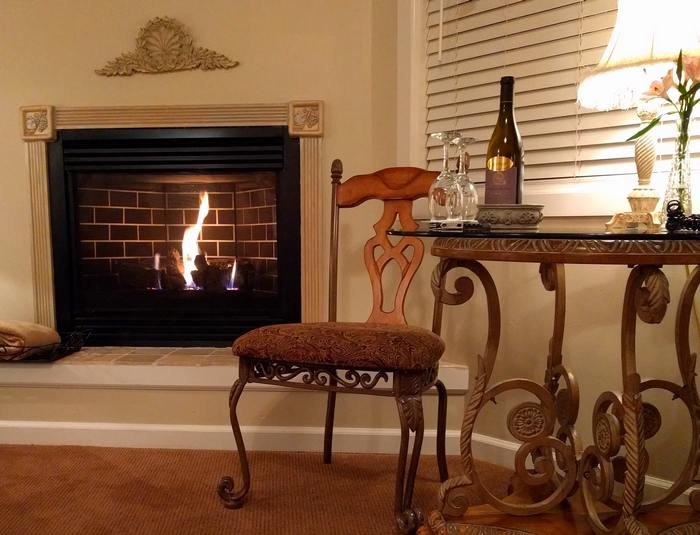 Less than a mile from Healdsburg's main square, Honor Mansion is a quiet retreat after a day of travel—or a day of wine tasting and sightseeing. Innkeepers Steve and Cathi Fowler purchased the property in 1994 and opened their hostelry with a couple of guest rooms in the late 19th century mansion at its heart. In addition to five rooms in the mansion, the property now includes seven suites and a private cottage on four acres of grounds. The photo above right shows one corner of a spacious Vineyard Suite, set next to some Zinfandel vines.

Most important meal of the day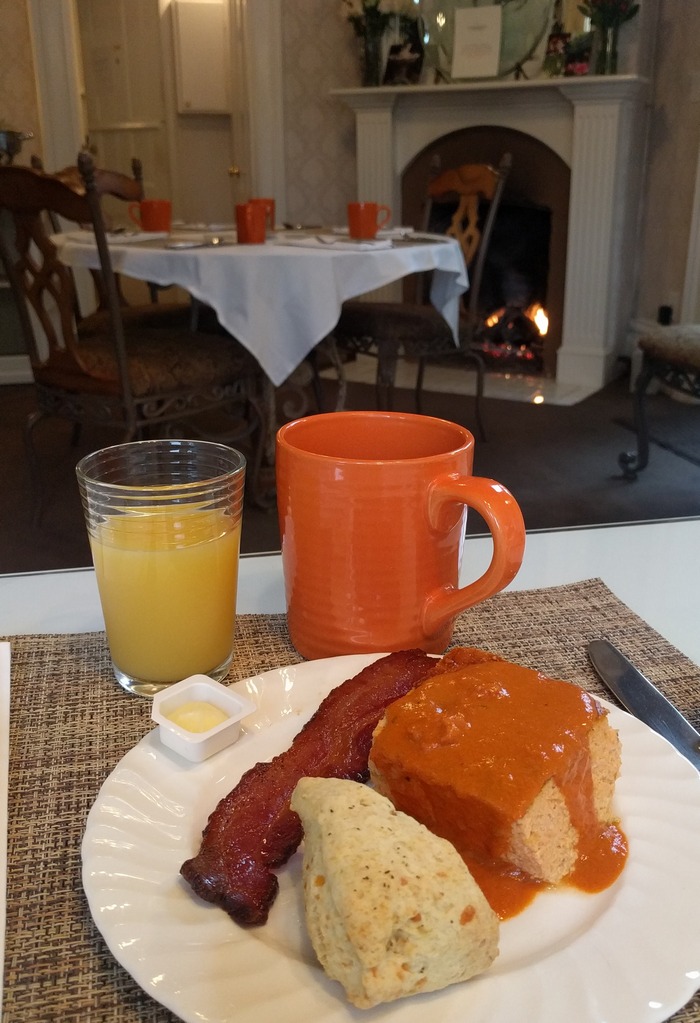 First thing in the morning, all guests find their way to the mansion's breakfast room for a buffet breakfast that gets the day off to a good start. There's a different hot dish every day, along with fruit, scones, and other baked goods including an incredible cinnamon walnut bread from Costeaux French Bakery (see upcoming post). We were especially fond of the fluffy baked-egg dish called Santa Fe Bake. The inn served it with sun-dried tomato sauce, applewood smoked bacon, and cheddar green chile scones. Many of the guests' favorite recipes are compiled in the Honor Mansion Cookbook. Ruth graciously agreed to let us share the recipe for Santa Fe Bake, which is on the plate in the photo at right.
SANTA FE BAKE
Serves 6 to 8
Ingredients
8 eggs
2 cups heavy cream
1/2 chopped onion
1/4 cup (half of 3-ounce can) diced green chiles
3 tablespoons chopped sun-dried tomatoes preserved in oil
1 1/4 cups shredded cheddar and jack cheeses, mixed
Directions
Set oven to 350°F.
Place ingredients (except for cheese) into blender jar. Process briefly to mix. Spray an 8×8 pan with Pam and pour mixture into the pan. Sprinkle cheese over the top. Bake at 350°F for 1 hour.
SUNDRIED TOMATO SAUCE
Ingredients
15 ounce can tomato sauce
2 tablespoons chopped sun-dried tomatoes preserved in oil
1 cup heavy cream
1/2 cup sour cream
2 teaspoons sugar
1 rounded tablespoon pesto
Directions
Combine ingredients in pot and heat. Cut Santa Fe Bake into squares and arrange on a platter. Serve with Sun Dried Tomato Sauce on the side.