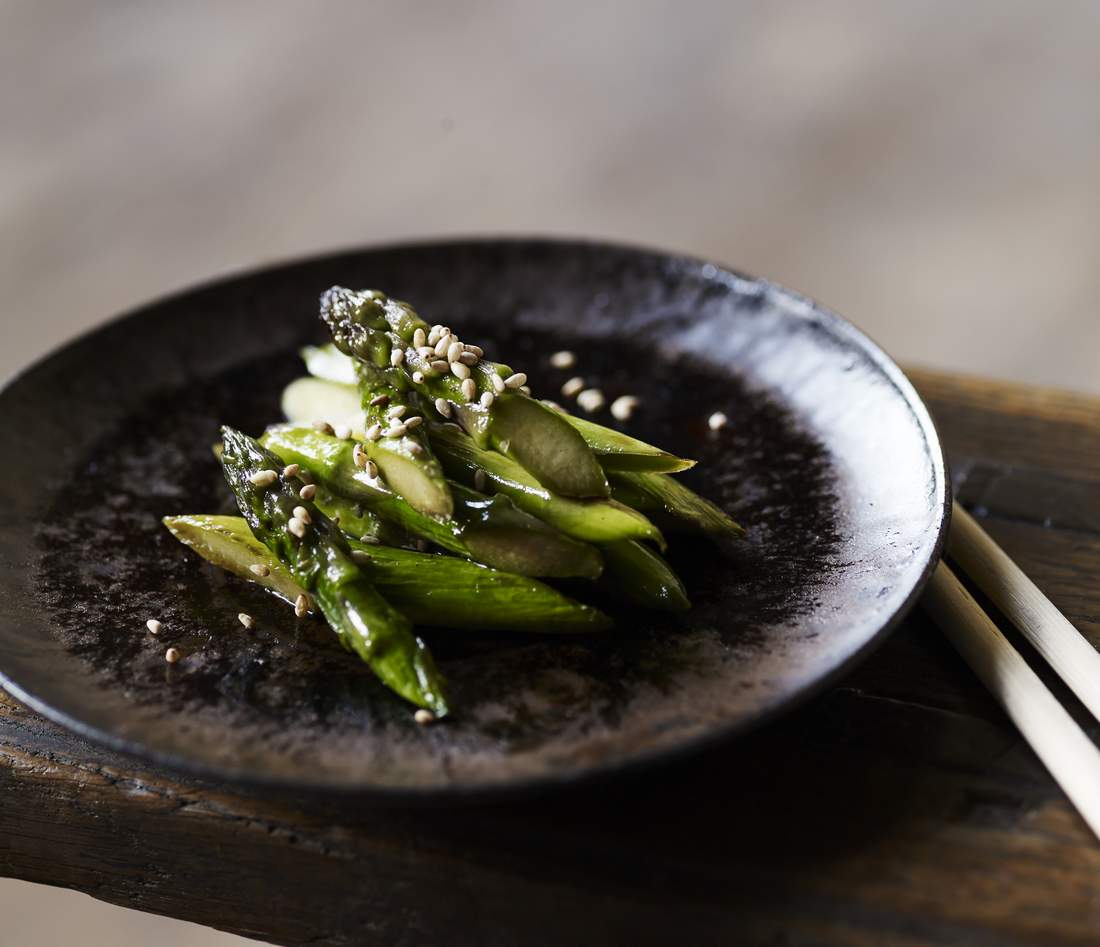 In Cook Japanese at Home, author Kimiko Barber demystifies Japanese cuisine for western cooks. But she never dumbs it down. The new cookbook, available this month in the U.S. from Kyle Books, provides 200 recipes that most cooks could replicate without any special equipment—or terribly exotic ingredients. Emma Lee's photographs show how classy the dishes can appear.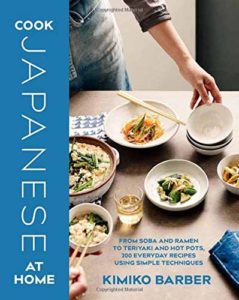 Barber observes that western appreciation of Japanese cooking has made a quantum leap since she first moved to London in the 1970s. She does a marvelous job of summarizing Japanese culinary history and the influence of Zen aesthetics on the preparation and presentation of meals.
But as true as she is to the spirit of Japanese cuisine, she does not shy away from fusion dishes. Her Japanese-style beef bourguignon, for example, uses sake, red and white miso, hot pepper, and ginger along with the traditional cubes of beef and slices of bacon. It also uses smoky dried shiitake mushrooms in place of French champignons. It's a very successful meeting of two great culinary traditions.
She notes that Japanese kitchens have also warmed to certain western ingredients, including our beloved asparagus. Here's the recipe for Emma Lee's photo at the head of this post.
PAN-FRIED ASPARAGUS WITH SOY AND SESAME

Asparagus, although a relative newcomer to Japanese cuisine, is loved for its taste, and prized for its tantalizingly short season.
serves 4
12 to 16 asparagus spears
1 tablespoon sesame oil
2 tablespoons sake
2 teaspoons soy sauce
1 teaspoon white toasted sesame seeds, to serve
Asparagus has a natural breaking point below which it is stringy and inedible—hold a spear between your hands, then bend until it breaks, and discard the lower part. Cut each trimmed spear into 1 and 1/2-inch lengths.
Heat the oil in a skillet over medium heat. Add the thicker, lower part pieces of asparagus first, followed by the rest, shaking the pan to toss, and cook for 2 to 3 minutes. Add the sake and soy sauce, and continue to cook while still shaking the pan, until most of the liquid has evaporated.
Turn off the heat, then sprinkle the sesame seeds over and serve.