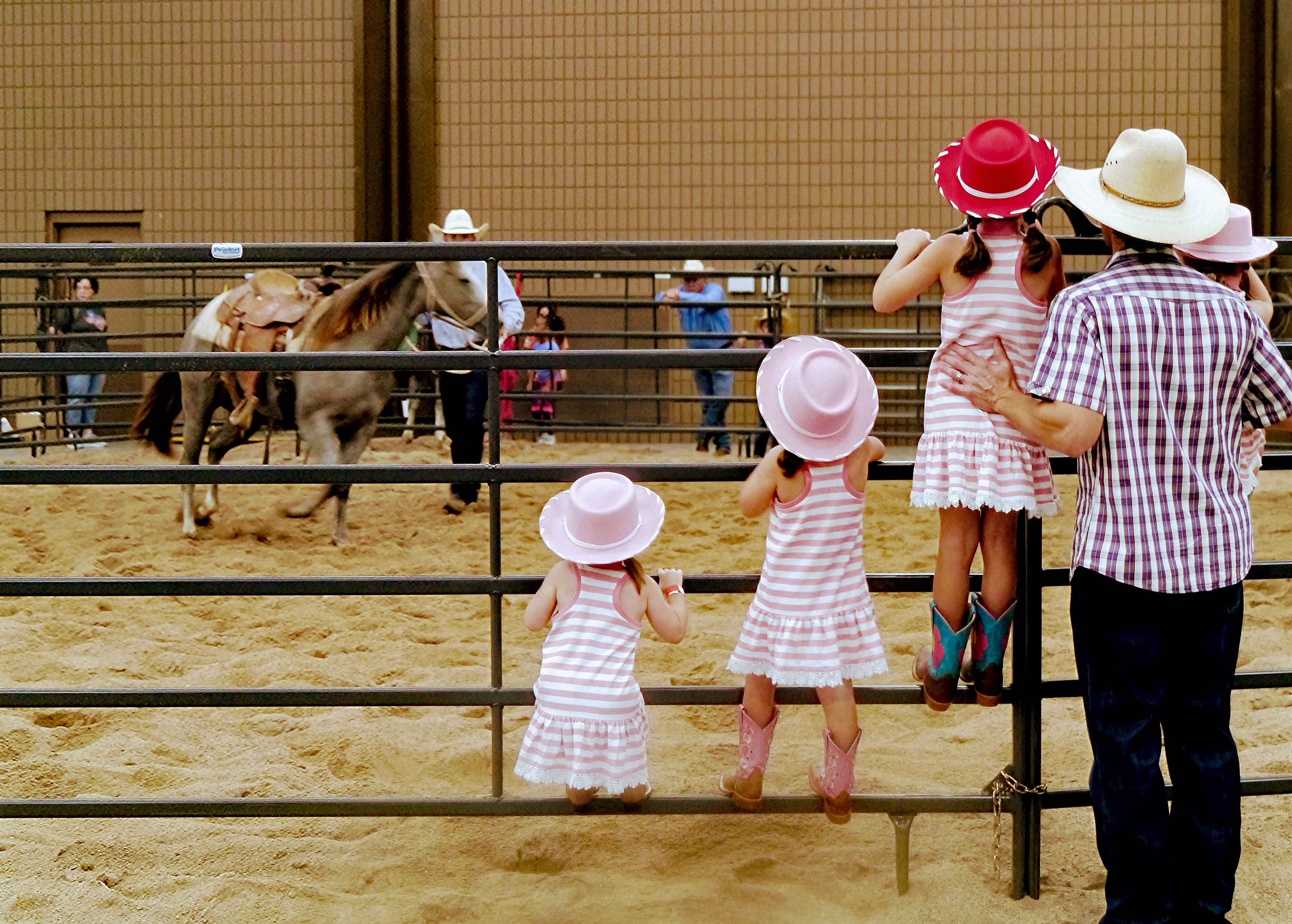 To cut to the chase, "eating like a cowboy" means chicken-fried steak. It's practically the national dish of Texas. The state legislature even proclaimed October 26 as Texas Chicken-Fried Steak Day. I live in Massachusetts, where we claim, if somewhat dubiously, that we're the birthplace of America. We're very big on guys in buckle hats and long stockings, not to mention tea-dumping Sons of Liberty and midnight horsemen warning about Redcoats.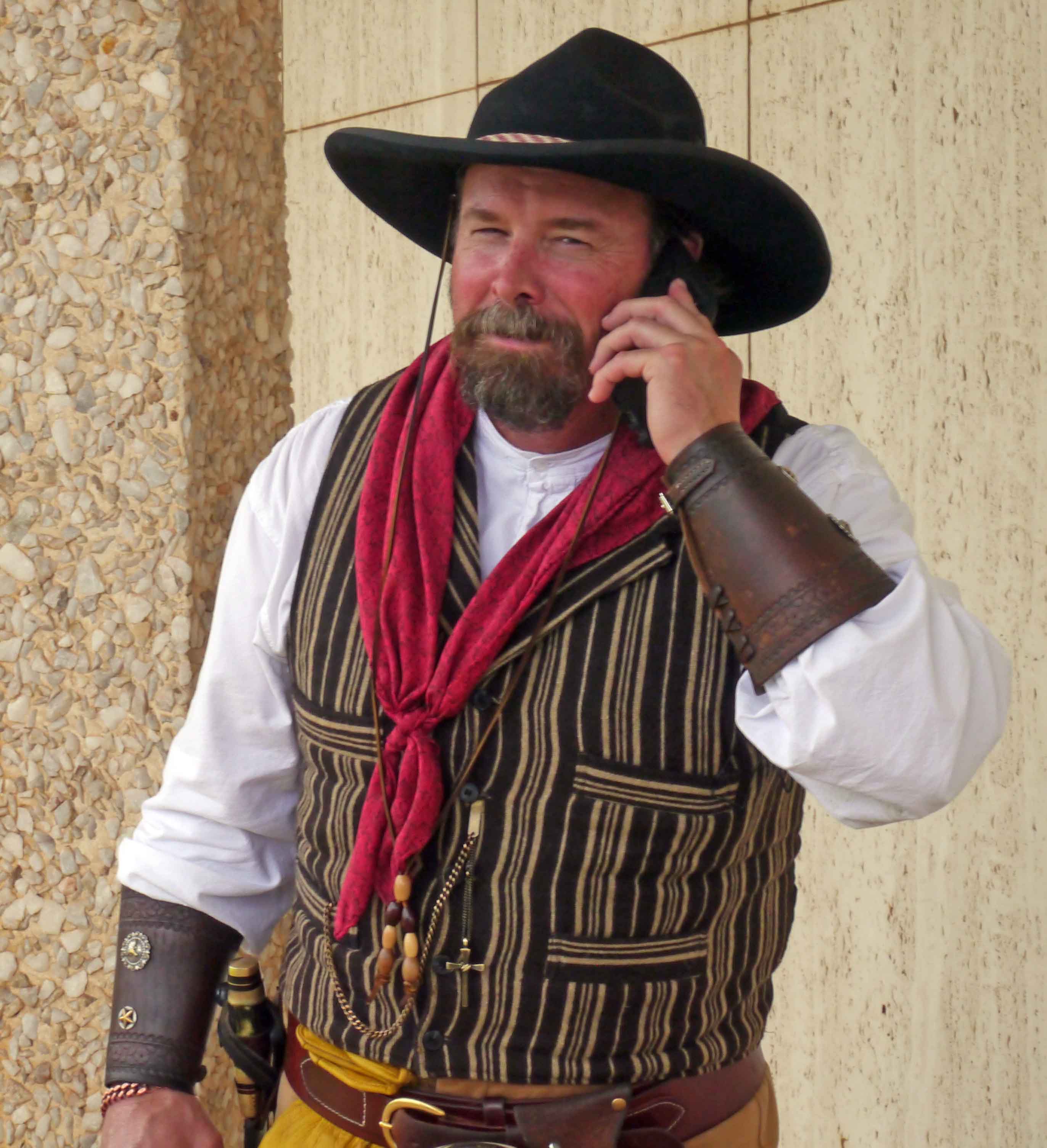 Lubbock bases its identity on an equally powerful mythology. The city of a quarter million people claims ranch life and cowboy culture as its principal roots. Why not? It's the biggest place in the giant mesa known as Llano Estacado, or "Staked Plains," that covers northwest Texas and a big piece of eastern New Mexico. This is the west Texas high plains, the semi-arid temperate zone where scraggly cattle used to roam widely and subsist on scrubby growth until oil exploration and cotton farming fenced off the frontier.
On the weekend after Labor Day, Lubbock hosts the annual National Cowboy Symposium and Celebration® (www.cowboy.org) at the Lubbock Memorial Civic Center. When I visited the 30th annual in 2018, I spent less time listening to scholarly discourse on the differences between Mexican and Texas saddles than I did wandering around the display hall. Like the kids in the photo at the top of the post, I was mesmerized by the indoor corral where an expert trainer showed how to saddle train a horse in under 45 minutes. (The interplay of affection and dominance was a model of patience and showed how the idea of "breaking a horse" is utterly wrong-headed.)
Waiting for the clang of the dinner bell
I also caught some cowboy music, perused the belt buckles and big hats, and stopped to watch some clips from classic cowboy films. The symposium might be all about Western heritage and cowboy culture, but the marketplace is all about exploiting the myths. That's OK. It was fun.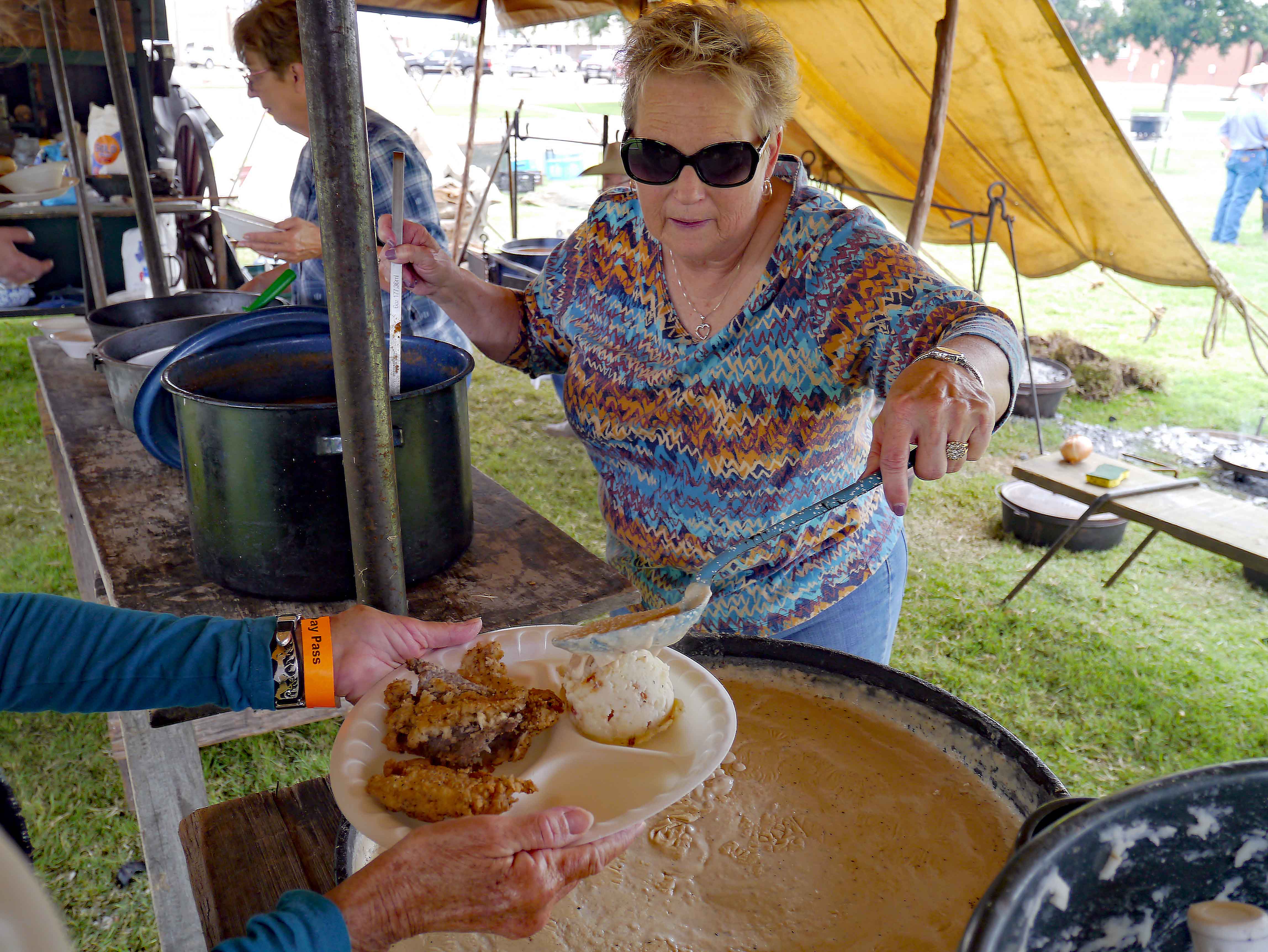 The National Championship Chuck Wagon Cookoff® is one of the most popular features of the symposium. I had purchased a ticket in advance (a good idea, since they tend to sell out) and picked my noontime chuckwagon pretty much at random. They all served the same meal of chicken-fried steak, mashed potatoes, white gravy, bread, beans, and dessert (and apple cobbler at my chuckwagon). Like cowpokes getting a meal, we lined up and stuck out our plates, then moseyed off to find a shady spot to sit and eat. I'm guessing that real cowboys didn't use foam plates and plastic cutlery. I learned that I'm still lukewarm about chicken-fried steak, but that a lot of black pepper in the cream gravy certain improves the dish.
Remembrance of things past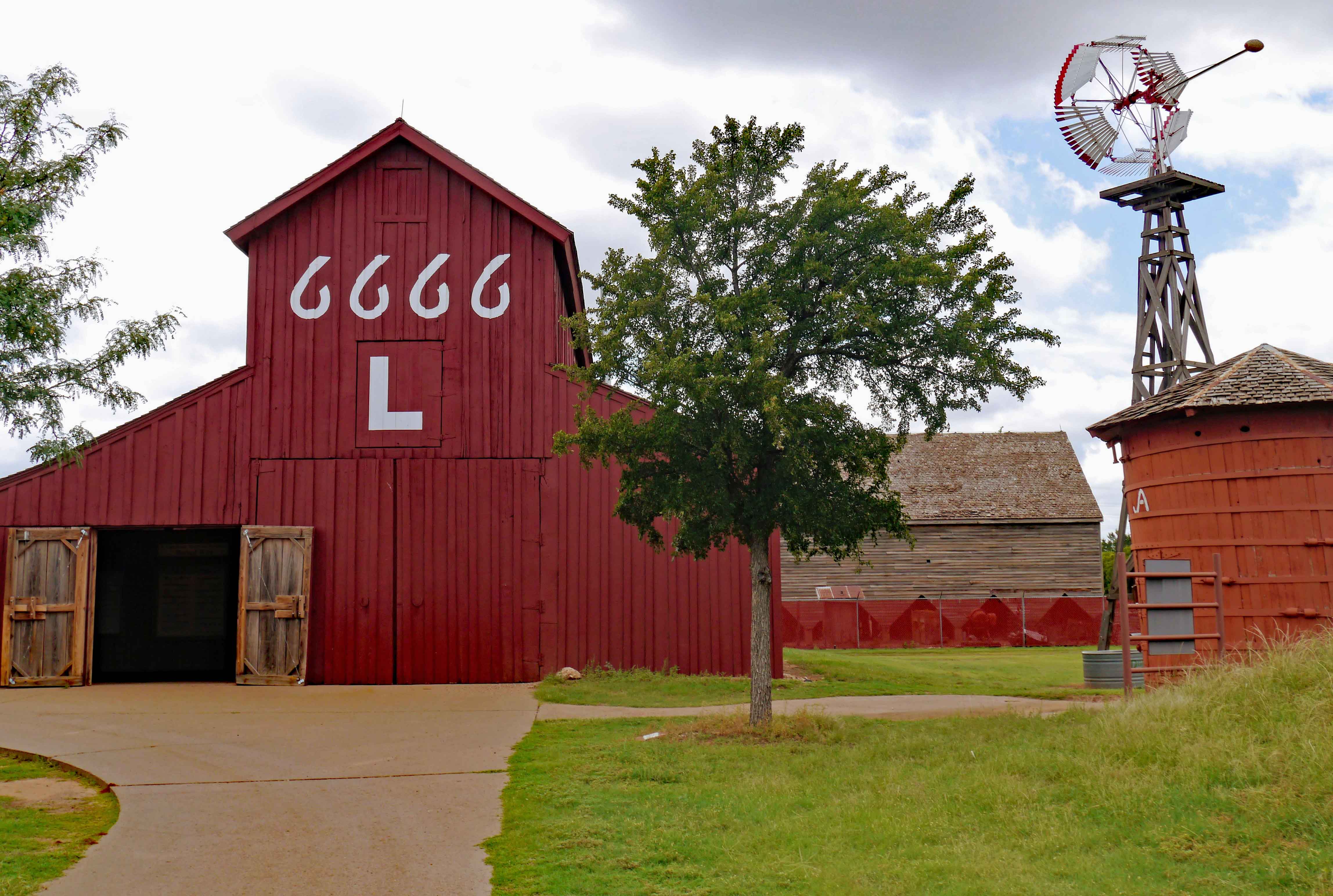 Texas Tech, the big state university in Lubbock, has a busy English department that includes a Comparative Literature grad program with one concentration in the "Global South." So the concept of Marcel Proust being stirred to a flood of memory by the aroma of baking madeleines is hardly unfamiliar in Lubbock. But the trigger aroma for memory here might be rising scent of creosote just after a rain. For more than 50 years, the university has enshrined the collective memory of West Texas in the National Ranching Heritage Center (3121 Fourth St., Lubbock; 806-742-0498; www.depts.ttu.edu/nrhc/).
For visitors who miss the cowboy symposium, this institution offers the next best thing. Better, in fact, since it's rooted in real artifacts, including 50 historic structures on the 27-acre property. Some of them go back to the first Anglo settlement in the 1700s. The very modern museum building on the grounds is filled with temporary exhibits (currently, "The History of Beef Cattle Breeds") as well as some captivating historic photography and more artifacts than you can shake a six-gun at. In many ways, it is the antidote to the cowboy myth, since it re-creates vanished rural ranch life as a palpable lifestyle lived by real people who were, by and large, law-abiding, hard-working, and always just one step ahead of foreclosure. There's a bit of nostalgia, but also a recognition that what's past is gone—which is no reason it should be forgotten.