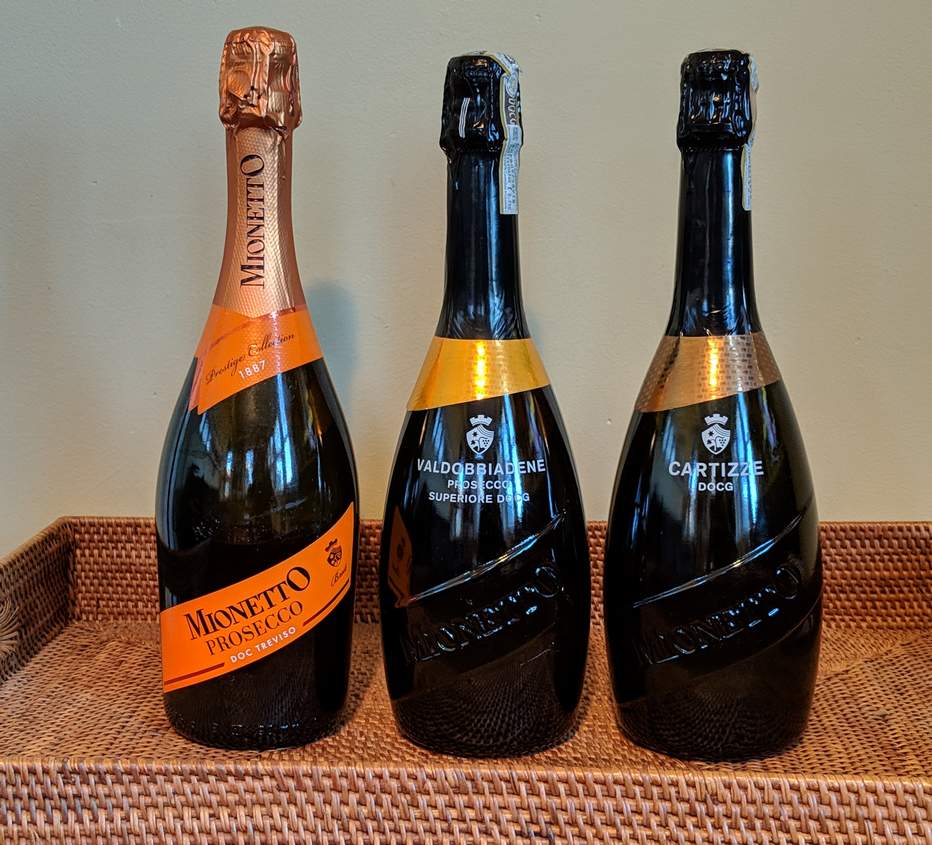 We don't need a lot of persuasion to pour a glass of Prosecco. The bright, fruity wine—especially when it's produced with very little residual sugar—can be extremely food-friendly. Here in the U.S., we tend to treat Prosecco as an apéritif. The wine is native to the Veneto and Fruili-Venezia Giulia, and the Venetians and Friulani think of it as a wine to drink anytime. We agree.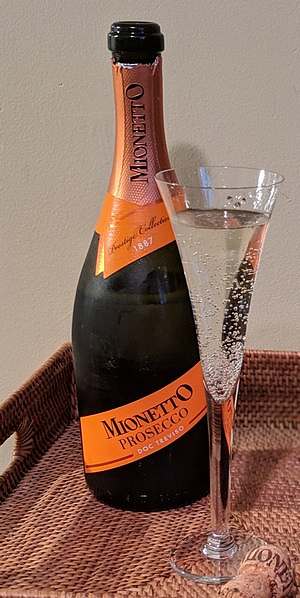 So this spring we tried out the most readily available Proseccos from Mionetto (usa.mionetto.com/us), an important producer in the village of Valdobbiadene and also the largest Prosecco importer in the U.S. We're told that Mionetto effectively introduced the wine to the mass market in America in 2000, so our hats are off to them for enriching American tables.
Prosecco is controlled under European Union rules as a DOC wine that can come only from a small area of northern Italy and must be produced mainly of Glera grapes. To the growers, the grape is still called "prosecco," but E.U. regulators insisted on renaming it to distinguish it from other European grapes using that name to capitalize on the wine's popularity. Most Proseccos are carbonated using the Charmat method—i.e., a secondary fermentation in big stainless steel tanks instead of individual bottles. This dramatically cuts costs. It also creates a nice side benefit. Producers can hold the still wine in stainless steel and start up a secondary fermentation to meet demand. As a result, most Proseccos are extremely fresh—which suits the style.
We started our tasting with Mionetto's Prosecco Brut DOC. It showed the classic pale straw color and a nose of sweet apples, pear, and a touch of honey. But what impressed us most was the considerable acidity. This makes the wine a perfect companion for an antipasti spread of almonds, olives, sausages, chunks of aged Asiago cheese, and a few paper-thin slices of prosciutto. You know—just for nibbles. This is the most widely available of the Mionetto Proseccos. It carries a suggested retail of $14, but we find it readily available for $11-$12.
Mionetto has a number of variations in its line, but the best all-around bargain is called Luxury Valdobbiadene Prosecco Superiore DOCG. Suggested retail is $19, and we've seen it marked up as often as we've seen it marked down. The wine hails from the best of Mionetto's Valdobbiadene vineyards. Sugar is a touch higher than in the Brut and acidity a tad lower. The intensity of the fruit gives the wine a distinctive character. The straw color is more concentrated and the fine bubbles are extremely persistent. The nose is reminiscent of white pear and lychee. In the mouth, the perlage is extremely fine and creamy and the fruit is more complex, showing strong overtones of apricot and apple.
It's splendid with risottos and roast chicken, yet complex enough to drink with pastry for dessert. Keeping in mind that Easter is right around the corner, this Prosecco is a nice match to baked ham. (Just go light on the sweet glaze.)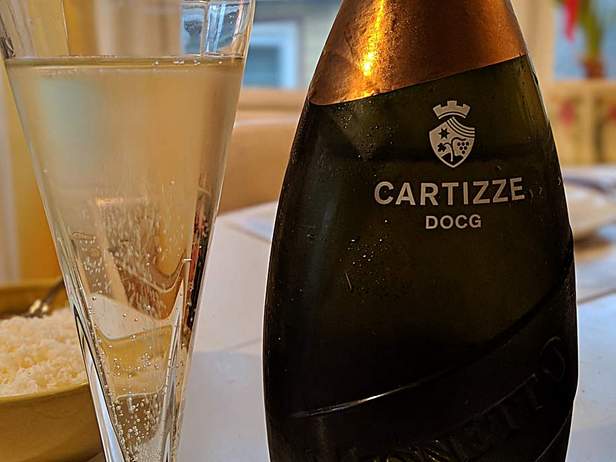 We also tried Mionetto's Luxury Cartizze DOCG, a Prosecco made from vineyards on a single hill in Valdobbiadene. Very little Prosecco is produced from this exclusive "Grand Cru" area, and it carries a premium price tag ($35). Appearance and carbonation are very similar to the previous wine, although it does have a very pleasant if faint aftertaste of sugared almonds. In our book, that makes it dessert all by itself.
Cent'anni!