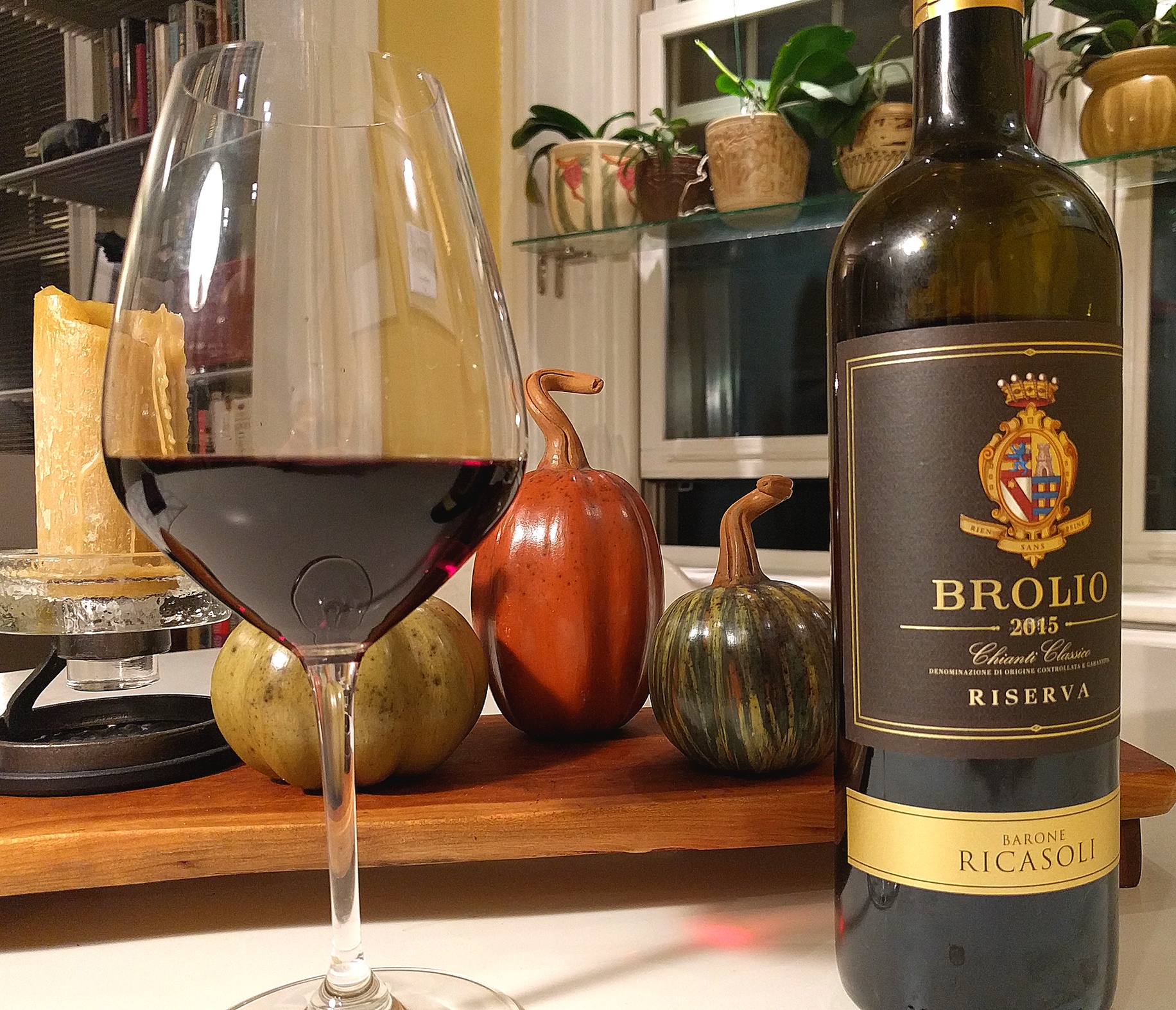 Long ago, we used to buy a well-made Chianti Classico from an anonymous cooperative for a price low enough to make Charles Shaw blush. When we wanted to treat ourselves to a better wine, we would step up to a Brolio Chianti. We didn't have a lot of money and we never went wrong trusting the Ricasoli family to make an excellent Chianti at a fair price.
Chianti has come a long way since Baron Bettino Ricasoli came up with the original formulation in 1872. That recipe called for a minimum of 70 percent Sangiovese and allowed a couple of white grapes in the blend. The rules have been rewritten extensively and now even allow 100 percent Sangiovese as well as blends with Bordeaux grape varietals. When Francesco Risoli took over the family estate in Gaiole in 1973, he focused the Brolio wines on the French-grape blends.
The results produce what we think of as perfect Christmas wines. Full of bright fruit, nice hints of spice, just enough tannin to match hearty foods, their delicious lightness makes them good wines to drink through the whole meal. Christmas festive meals in Tuscany often feature roast pork as the main dish, but also include some form of filled pasta.
The pork dish below was created to go with the Brolio 2015 Chianti Classico DOCG Riserva. This elegant wine of 80 percent Sangiovese, 15 percent Merlot, and 5 percent Cabernet Sauvignon is fermented in stainless steel and aged 18 months in a mix of new and second-passage 900-liter oak tonneaux. The forward fruit hints of cherries and blackberries, and there's enough tannin and spice in the mouth to complement the fennel and pepper in the pork.
CHRISTMAS PORK ROAST
This is our version of a traditional Tuscan pork and apple dish. The potatoes round it out nicely, and using a single pan simplifies the cooking. Save some leftover pork for the lasagna recipe in the next post.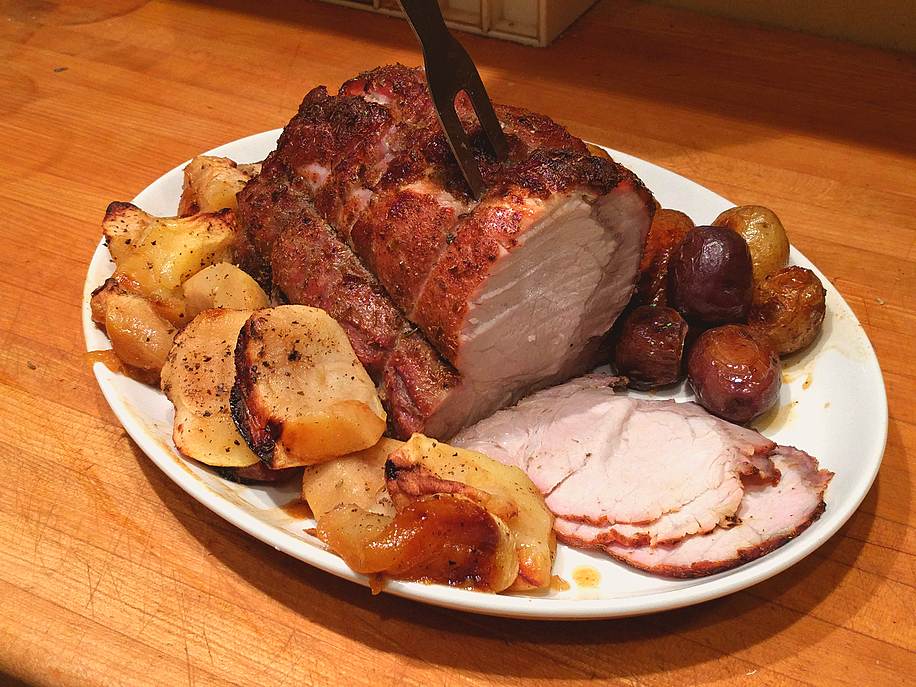 INGREDIENTS
2.5-3 pound pork sirloin roast
2 tablespoons fennel seeds
2 teaspoons salt
1 teaspoon black pepper
1/4 cup olive oil
1/3 cup white wine
4 apples, peeled, cored, and quartered
salt and pepper to taste
1 pound creamer potatoes.
DIRECTIONS
Using a mortar and pestle, grind together fennel seeds, salt, and pepper. Massage rub into meat. Wrap tightly and refrigerate overnight. Remove from refrigerator about 2 1/2 hours before the dinner hour so meat can come to room temperature before cooking.
Set oven at 350°F.
Place meat in a roasting pan and drizzle with olive oil. Roast about 20 minutes, then add potatoes on one side of roast in pan. Return to oven another 20 minutes. Remove and place apples on other side of roast. Season apples with salt and pepper.
Raise oven temperature to 400°F. Cook dish another 40 minutes until center of the roast registers 150° on an instant-read thermometer. Baste with pan juices. If apples start to brown too much, cover loosely with aluminum foil.
Remove from oven. Let roast stand at least 15 minutes before slicing Serve with baked apples and potatoes. Drizzle with pan juices if desired.
Serve with a Chianti Classico Riserva DOCG.