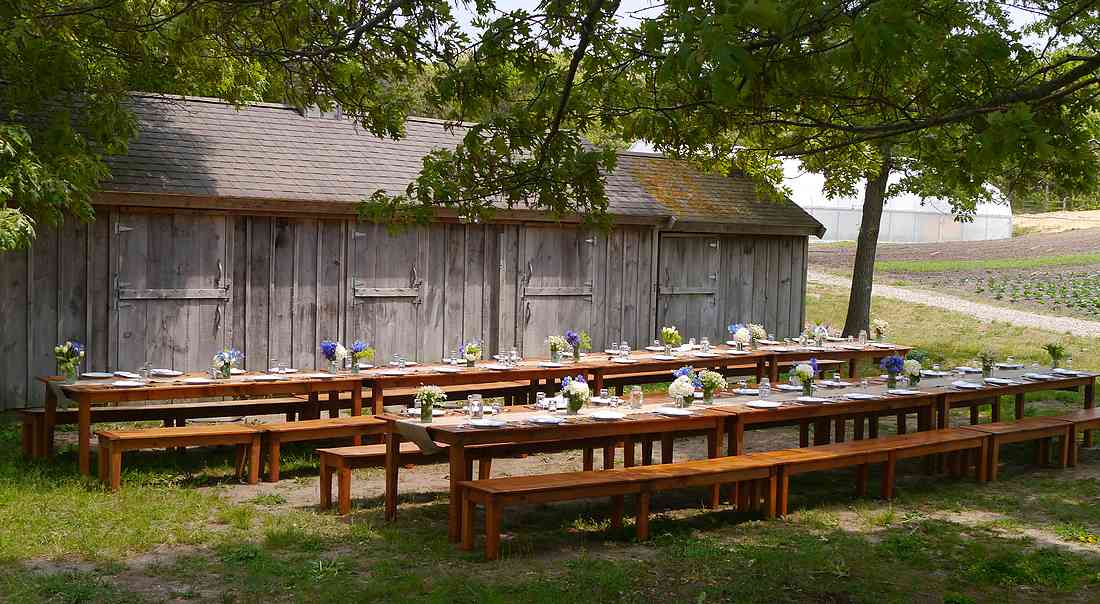 Chatham Bars Inn stays Cape Cod's gastronomic top dog because it grows its own food in Brewster on the north side of the Cape. The entire operation covers eight acres. Crops grow on four acres, with about a third of the crops in massive hothouses.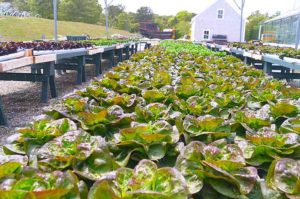 "It's tricky to grow on Cape Cod," says farm manager Josh Schiff. "The weather is unpredictable and the soil is poor." As a result, the farm grows some of its most temperature-sensitive crops inside greenhouses, including a forest of tomatoes that fruit from May into December. "We start everything from seed," Schiff explains."We grow tomatoes and lettuce in compost with hydroponic irrigation." More sprawling crops, such as cucumber, summer and winter squashes, and pumpkins spread across plowed fields. The farm supplies the kitchens of the inn. By getting a headstart on the usual Cape Cod growing season, the farm produces at its peak from late June through mid-October, the inn's busiest months. The farm's 75-member CSA program spreads the bounty around the community, and the farm runs summer gardening workshops for area residents.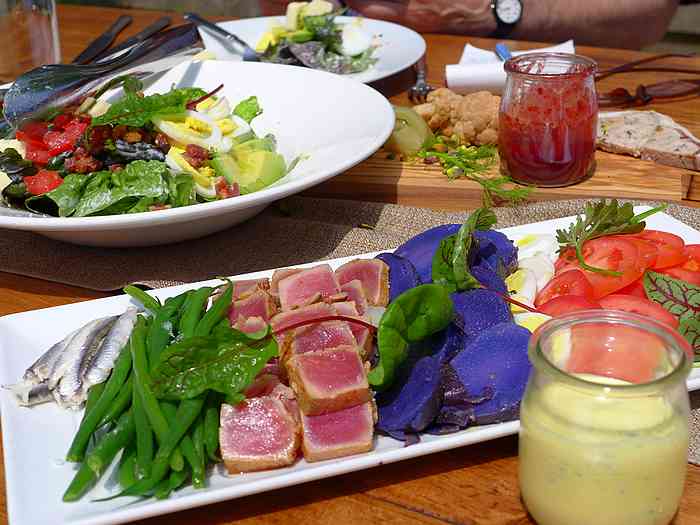 On a perfect late May afternoon, picnic tables set up beneath a canopy of oak trees made a regal setting for an outdoor meal served family style for Lexus Gran Fondo participants. Plate after plate showcased Cape Cod provender and the Inn's culinary chops. A deconstructed salad niçoise featured locally caught yellowfin tuna with purple potatoes, white anchovies, haricots verts, and greenhouse tomatoes. Slices of roasted farm pork pâté sat amid pickled cauliflower and green tomatoes. A jar of the inn's own beach plum preserves completed the board.
In fact, Chatham Bars Inn meals benefit from the myriad of pickles, relishes, and preserves made on the premises. Here's the inn's recipe for sweet-hot pickles for hot-water processing.
PICKLED GREEN TOMATOES AND CUCUMBERS
Yields seven 24 oz. mason jars
Ingredients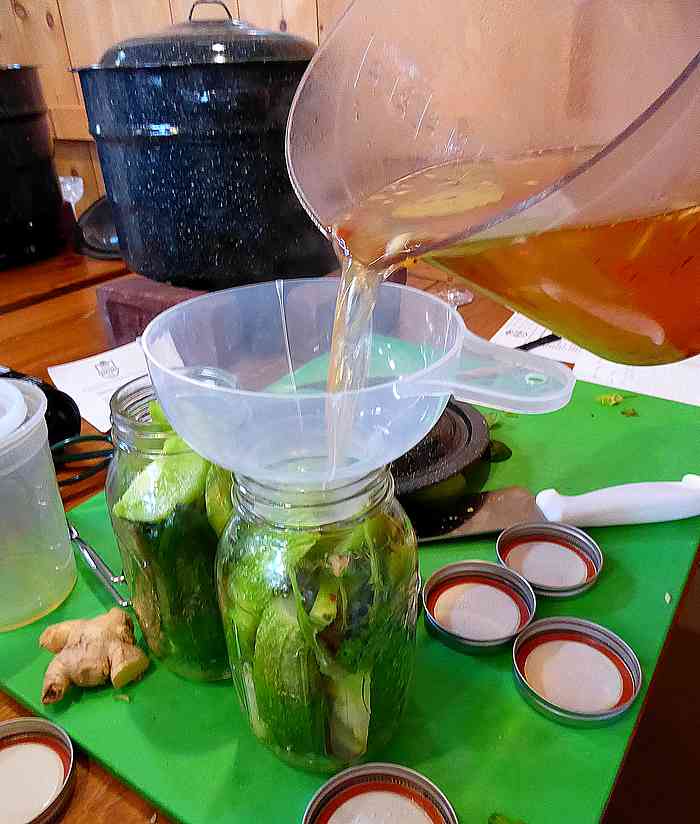 6 1/4 cups water
3 1/4 cups white vinegar
1 lb. honey
3 tablespoons chopped fresh ginger
1 tablespoon red pepper flakes
2 bay leaves
1 teaspoon mustard seeds
1/3 cup salt
1 tablespoon cracked black pepper
farm fresh herbs to taste (tarragon, thyme, dill, etc.)
3 1/2 lb. pickling cucumbers
3 1/2 lb. green tomatoes
Directions
Clean and sterilize all jars and lids before beginning.
In a large pot, combine all ingredients through black pepper, bring to boil. Reduce heat to bring pot to a simmer, cover, and simmer for 20 minutes.
As spices steep and bloom, wash and slice cucumbers and tomatoes. Quarter the cucumbers lengthwise, and cut green tomatoes into eight wedges each. Pack the clean and sterilized jars with the vegetables and herbs of your choice.
Pour the pickling liquid over the vegetables to fill the jars and cover with the lid to close, but not tightly.
Place jars on canning rack in a canning kettle with enough hot water to reach base of the rings. Hot-process jars by bringing to a boil and holding at simmer at least 15 minutes. Remove from hot water bath, tighten the lids, and cool jars on racks. You'll know the pickles are properly sealed when the center of each lid snaps down.
Because the jars have been hot-processed they can be left out at room temperature for up to 6 months. Once opened, they should be refrigerated.