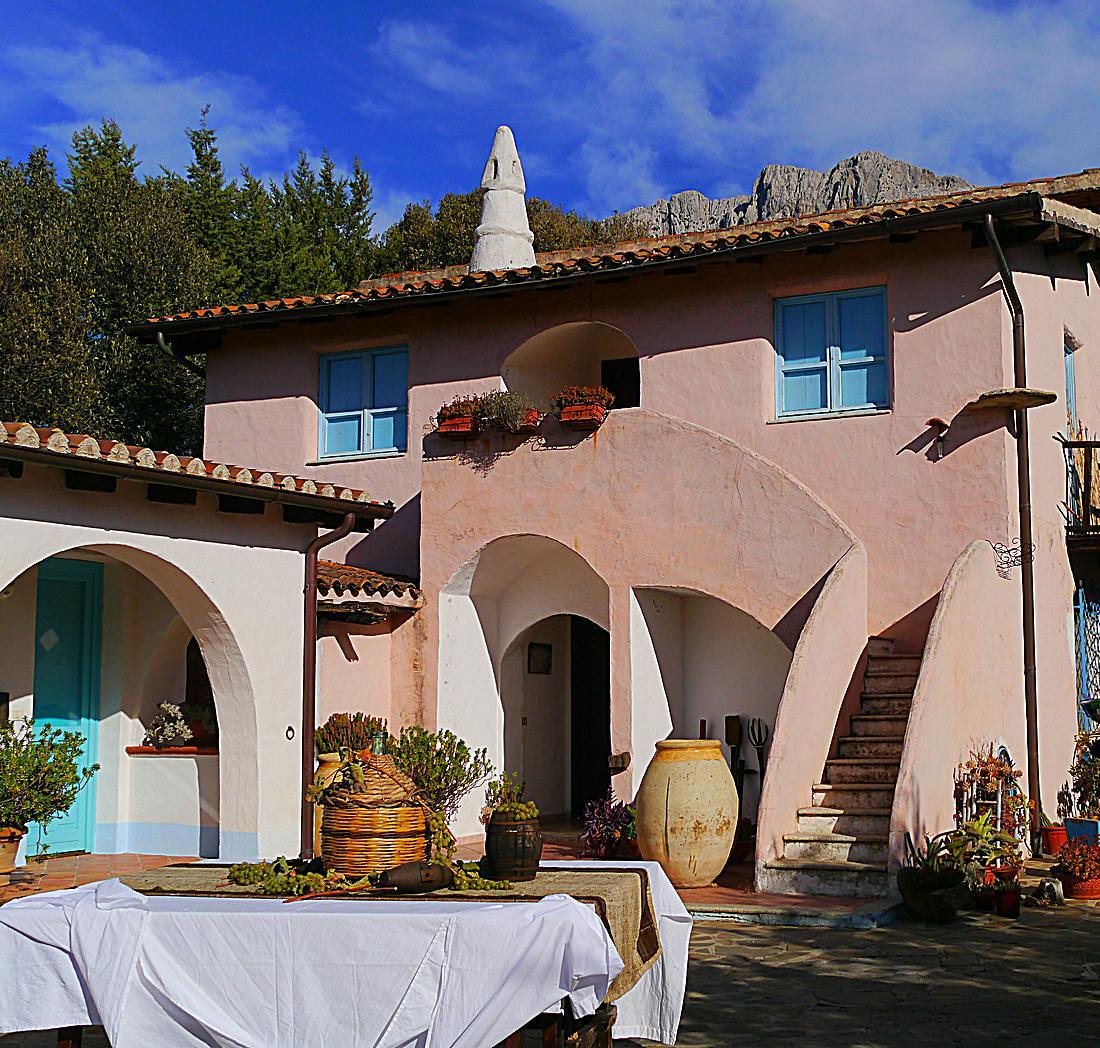 Exploring the Cannonau wine country means spending at least a few days in the mountains of Sardinia. That's hardly a hardship. The scenery is beautiful and aromas of the Mediterranean scrub hang in the air. This macchia Mediterranea, as it's called, consists of myrtle and strawberry trees with an undergrowth of yellow-flowered gorse and mastic, a shrub that bleeds a gummy sap. In the heat of the Sardinian sun, they smell like a resinous cache of rosemary, bay, and wild thyme. Stands of cork oak and groves of evergreen holm oaks punctuate patches of machhia. Sheep graze in the few open meadows. Pigs forage for acorns in the oak forest.
One of the simpler lodgings I experienced was a farmhouse just outside Oliena. Agriturismo Camisadu offers a farmstay in six guest rooms, two with en suite bathrooms with bidet and shower. Rough-hewn wooden beams cross the ceilings, and terracotta tiles cover the floors. Whitewashed walls are decorated with country artifacts—baskets, old saddles, woven bags, painted wooden shelves. But the interiors are really only for sleeping. If you're here, you'll want to be outdoors. The grounds are landscaped with pomegranate trees and prickly pear cactus. The farm offers cooking classes and excursions to gather wild herbs.
Tasting the countryside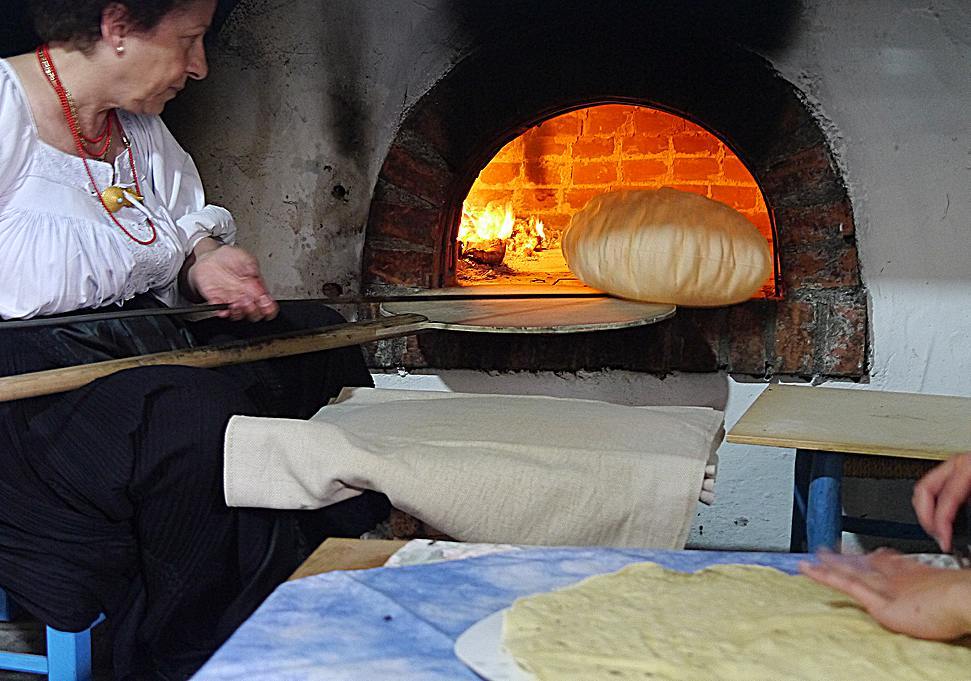 The basic stay at Camisadu includes a Sardinian country breakfast of fresh bread, jams and coffee. But the farm stay also offers lunch and dinner with local vegetables and roast meats. The staff make the Sardinian crisp flat bread called pane carasau. Rolled very thin, it puffs up when cooked in a brick oven burning oak logs.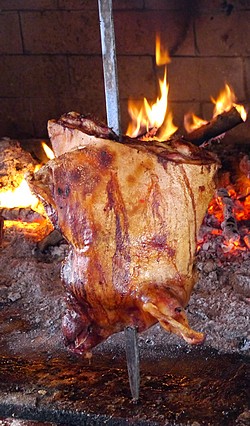 The cooks also roast pork and lamb on vertical metal skewers in front of a roaring fire in a shallow wood fireplace. I was with a group organized by Laore Sardegna, which provides technical assistance to Sardinian agriculture. So we began an afternoon feast by standing around sipping a crisp Cannonau rosé and eating hot carasau and appertizers of pecorino sardo. In this case, the cheese consisted of balls of soft, fresh cheese rolled in grated aged cheese (below). The salty, piquant cheese was a perfect foil for the fruity wine. Later, we moved on to fire-roasted pork with Cannonau wines from the Cantina Oliena (see previous post). It was hard to move on….
Overnight rates at Camisadu vary by season, but rarely exceed €65 per night with breakfast. The web site (agriturismocamisadu.com) is severely dated, so the easiest way to arrange a booking is by email at camisadu@email.it. Agriturismo Camisadu is about 1 km outside Oliena's town center on the Strada Vecchia Oliena-Orgosolo. Phone service is spotty, but the number (a cell connection) is +39 368.347.9502. Alternately, book through Sardegna.com or Booking.com.