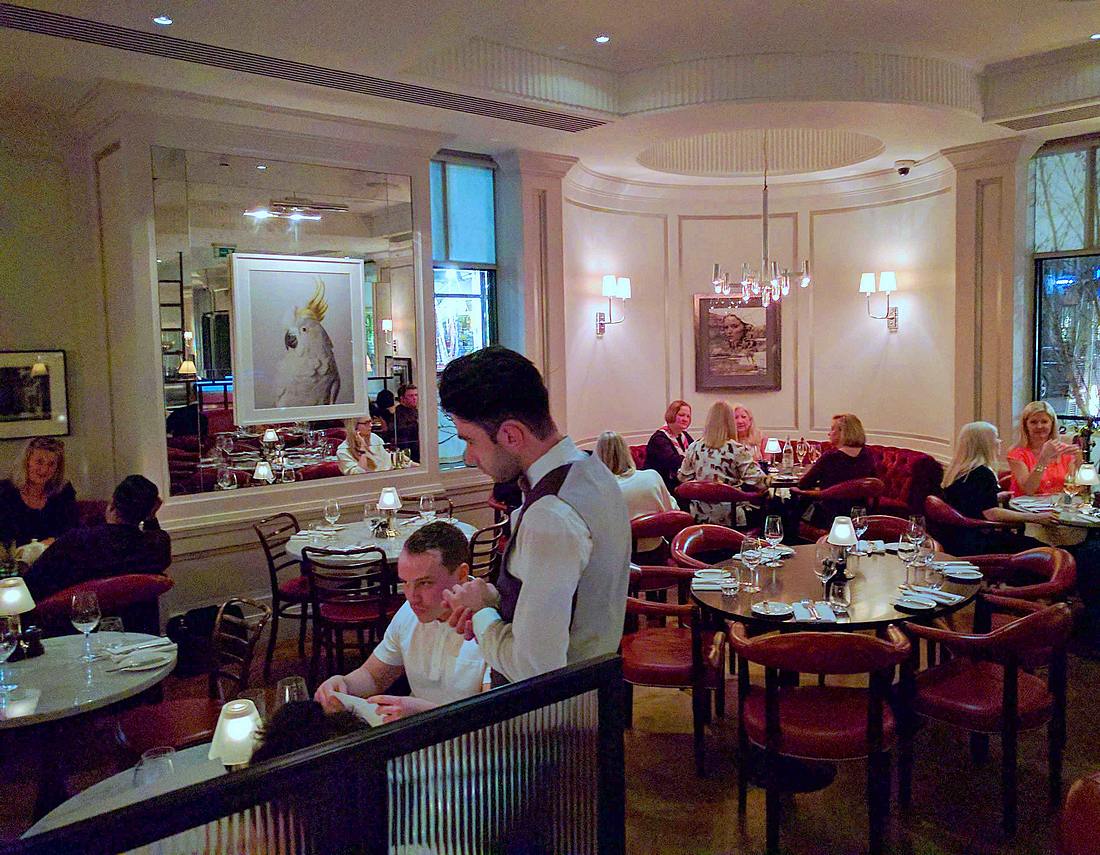 The simple but delicious starter of Dorset crab on toast with watercress and apple perfectly encapsulates the style of the kitchen at the 108 Brasserie (47 Welbeck Street, 020 7486 6600, 108brasserie.com) at The Marylebone hotel in London.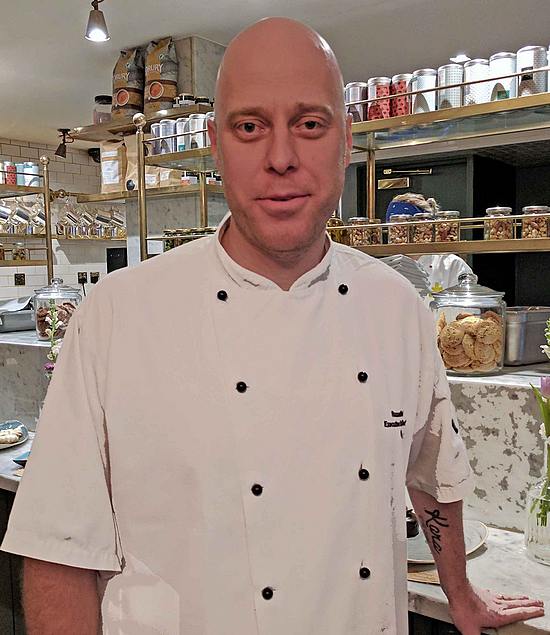 "It's a very simple recipe and it's all about the ingredients," executive chef Russell Ford (right) told me. When Ford took over the kitchen more than five years ago, the food was very dated. "We pared it back," he recalled, "and focused on keeping it simple, with great seasonal ingredients." Ford works directly with several butchers and fish and produce suppliers. He also has a good relationship with some of the specialty shops in the Marylebone neighborhood, including the marvelous cheese shop, La Fromagerie (2-6 Moxon Street, 020 7935 0341, www.lafromagerie.co.uk).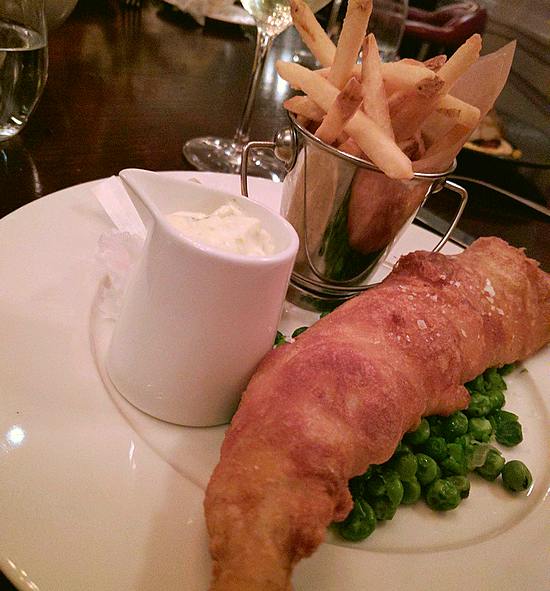 In a city with a buzzing fine dining scene, 108 has staked out its position as a "British brasserie." In practice, that means a relaxing modern space where diners can enjoy fresh interpretations of classic British dishes. Ford changes the menu about four times a year. But you will likely always find the fish and chips with pea purée and tartare sauce (the best seller, shown above) and the whole Dover sole, served on or off the bone, grilled, or meunière. "The quality of the fish is so good," says Ford, "and it's our owner's favorite dish."
Ford shared generously shared his recipe for Dorset crab on toast, which works equally well with Jonah or rock crab meat from the cold waters of New England. Alas, he was not able to share the recipe for the dark, malty Guinness brown bread that he used for the toast. That closely guarded recipe was developed by chefs of the Doyle Collection (www.doylecollection.com) and is served throughout the group.
DORSET CRAB ON TOAST
Serves 4
For the crab mix

300g (10 oz.) handpicked fresh white crab meat
30g (2 tablespoons) mayonnaise
20g (1 tablespoon) tarragon, fresh (chopped)
20g (1 tablespoon) flat leaf parsley (chopped)
juice of 1 lime
salt, pepper to taste
Check crab meat for shell, and mix with all other ingredients, season to taste.
Assembly

juice of 1 lemon
100 ml (1/3 cup) extra virgin rape seed oil (canola oil)
5g (1 teaspoon) Dijon mustard
4 slices Guinness brown bread (or similar), toasted
40g (1/2 cup) fresh watercress
1 Granny Smith apple, cut in thin strips
Mix the lemon juice with the oil and mustard, whisk and season.
Top toasted bread slice with the crab meat mix.
Dress watercress with lemon dressing and top with thin strips of apple.