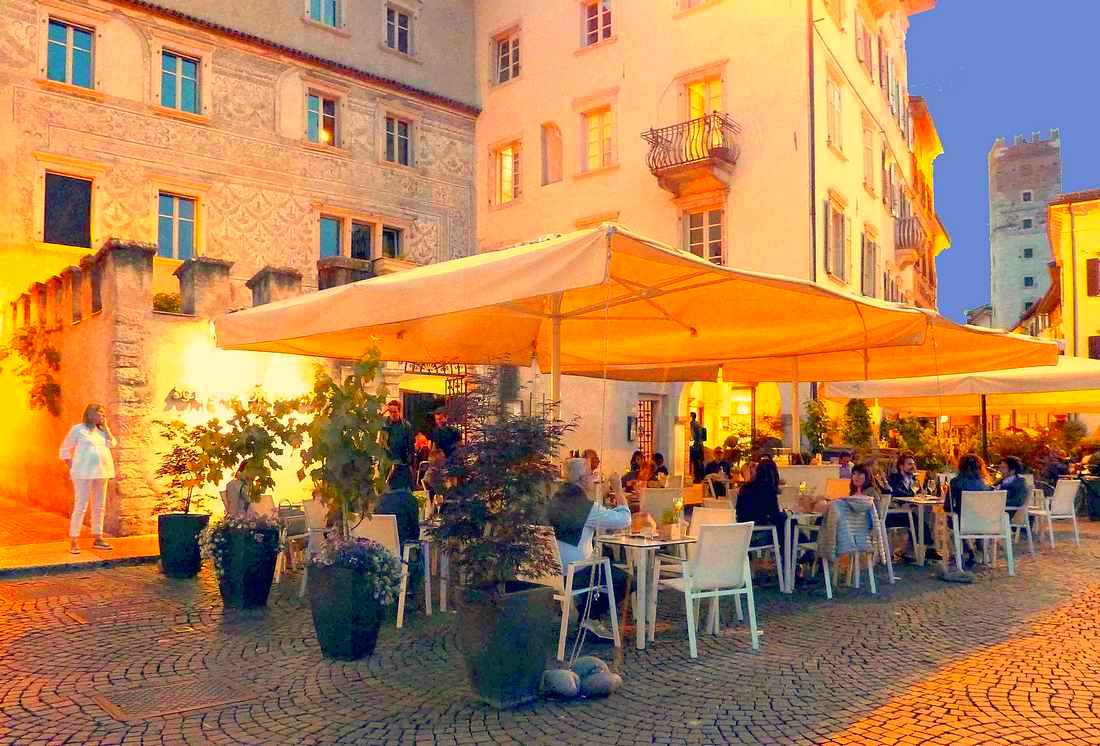 From the outside, it would be easy to think that the restaurant called Scrigno del Duomo is at least as venerable as Le Due Spade (previous post). The building dates from the 14th century and has some faded frescoes to prove it. It was built as the treasury for the cathedral across the plaza. The restaurant, however, is much more recent. It opened in 1999 and quickly became one of Trento's favorite establishments. The strategic location on the main plaza helps, no doubt, but the kitchen stands on its own merits.
Many diners at Scrigno del Duomo opt to eat at the wine bar. The bar menu focuses on the local sausages and cheeses, as well as some small pasta dishes. The local wine list is exhaustive, but the restaurant also carries an extensive collection of fine French wines, especially Champagnes. Honestly, I'd rather drink a local sparkling wine than a Champagne with the cuisine, but Scrigno del Duomo clearly hosts many family and business celebrations.
Diners who elect a full dinner generally order from the a la carte menu. Count on spending between 35€ and 70€ per person, including two glasses of wine. Portions are modest but the flavors are sensational.
Dishes that surprise and delight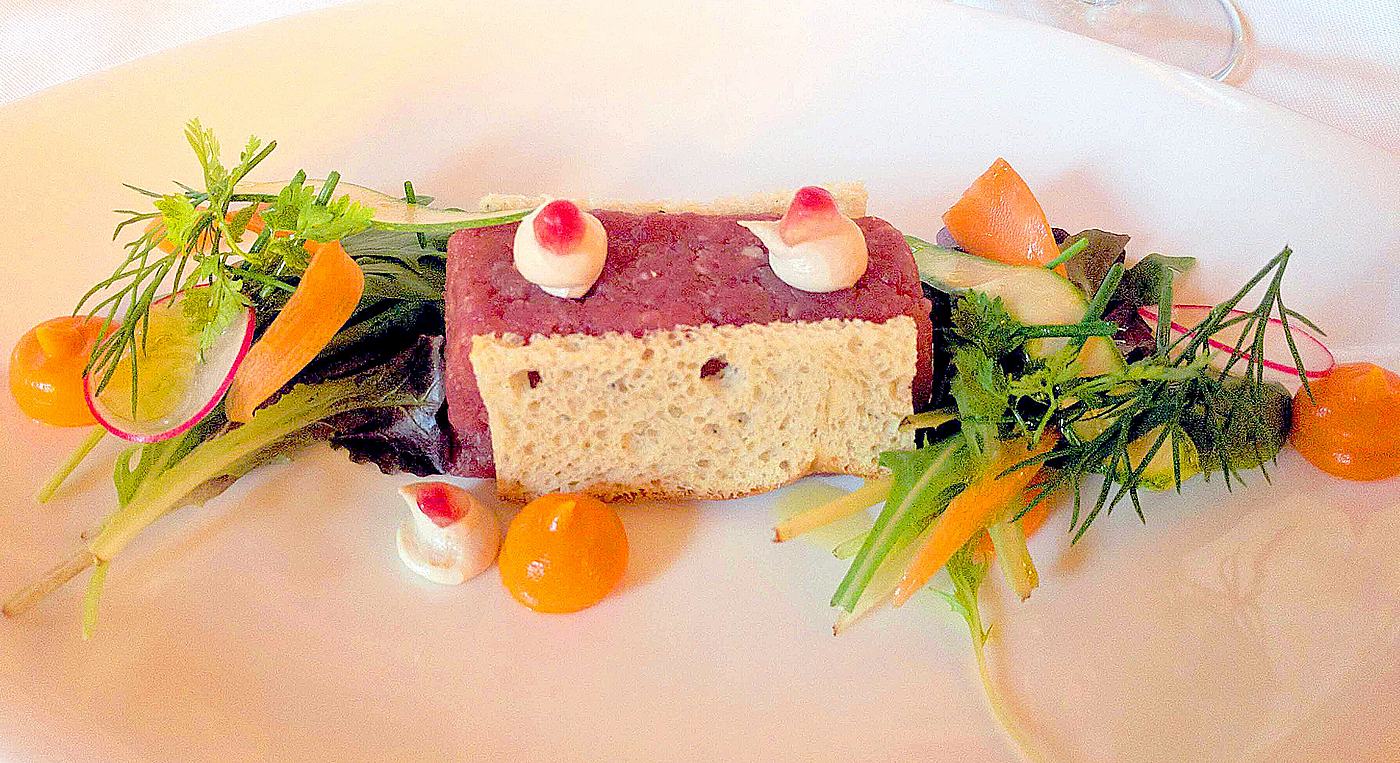 I started with one of the more inventive tartares I've ever encountered. When it appeared I thought the waiter had brought the wrong dish. It was smiling at me! The beef was patted into a neat block, faced on two sides by thin, lightly toasted bread. The assemblage sat on a small salad. Chef Mattia Piffer deconstructed the raw egg that customarily accompanies tartare. He dotted the dish with dabs of aioli (the egg white) and a carrot puree (with the egg yolk). When I realized that, I smiled too.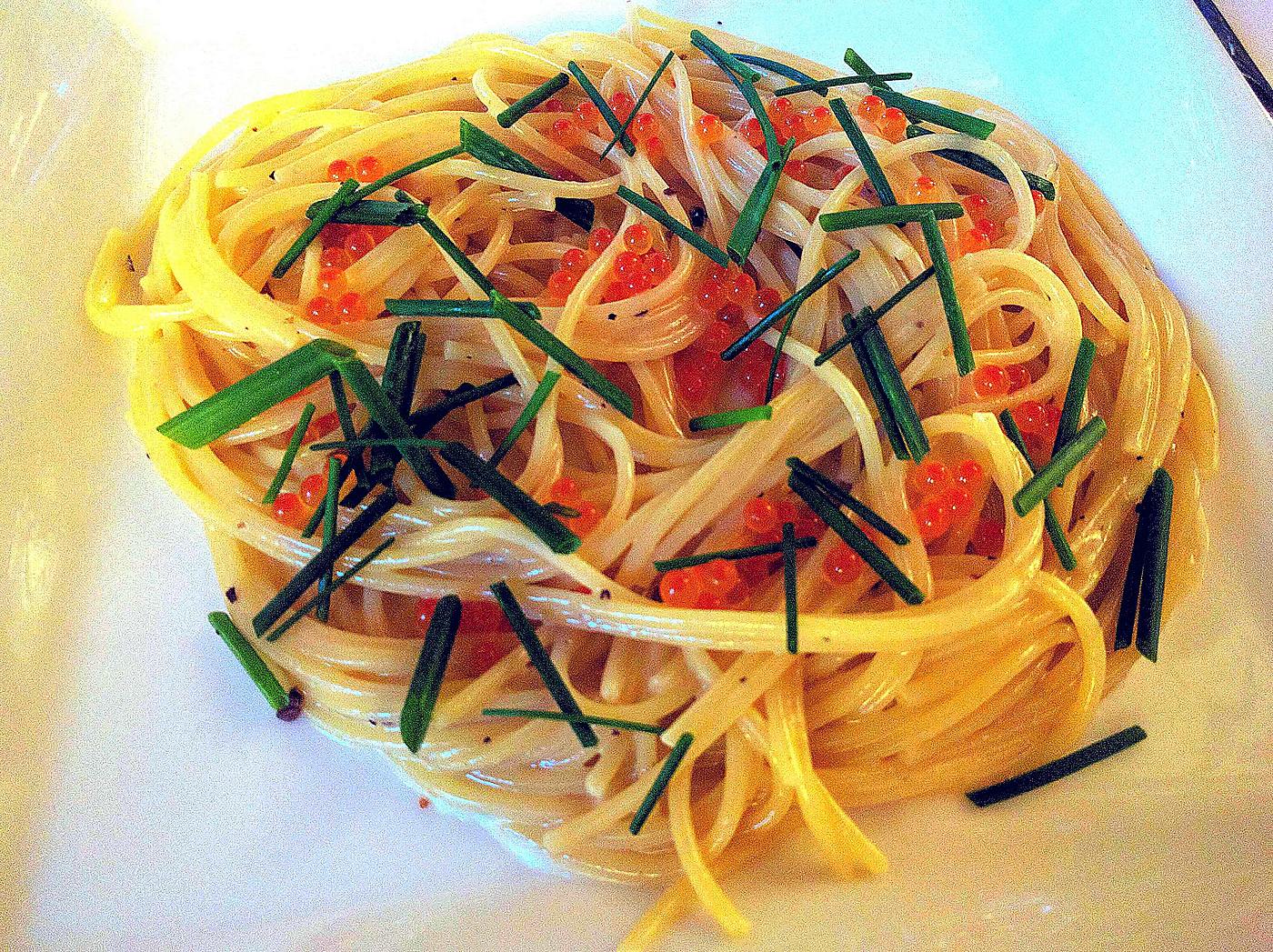 My pasta dish was also full of surprises. Simply described as "spaghetti," it was a plate of well buttered, perfectly al dente egg noodles. They were tossed with chopped chives and trout caviar. Piffer had sauteed juniper berries in the butter before tossing the mixture with the pasta. The combination of the resinous juniper with the umami-laden caviar was truly inspired. I'm thinking that it should work equally well with smoked mackerel or fresh bluefish.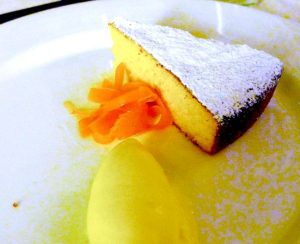 My dessert was the least unusual, but it made a nice conclusion for a light meal. Piffer served a slice of a simple olive-oil cake with a tangle of candied ribbons of carrot and a rich vanilla ice cream. It worked well with a glass of Rotari sparkling rosé.
The most prized tables at Scrigno del Duomo (Piazza Duomo 29, Trento; tel. +39 (0)461 220 030; www.scrignodelduomo.com) are outside, but the interior rooms have a lovely late medieval ambiance. Meals this good deserve to be in a treasury.