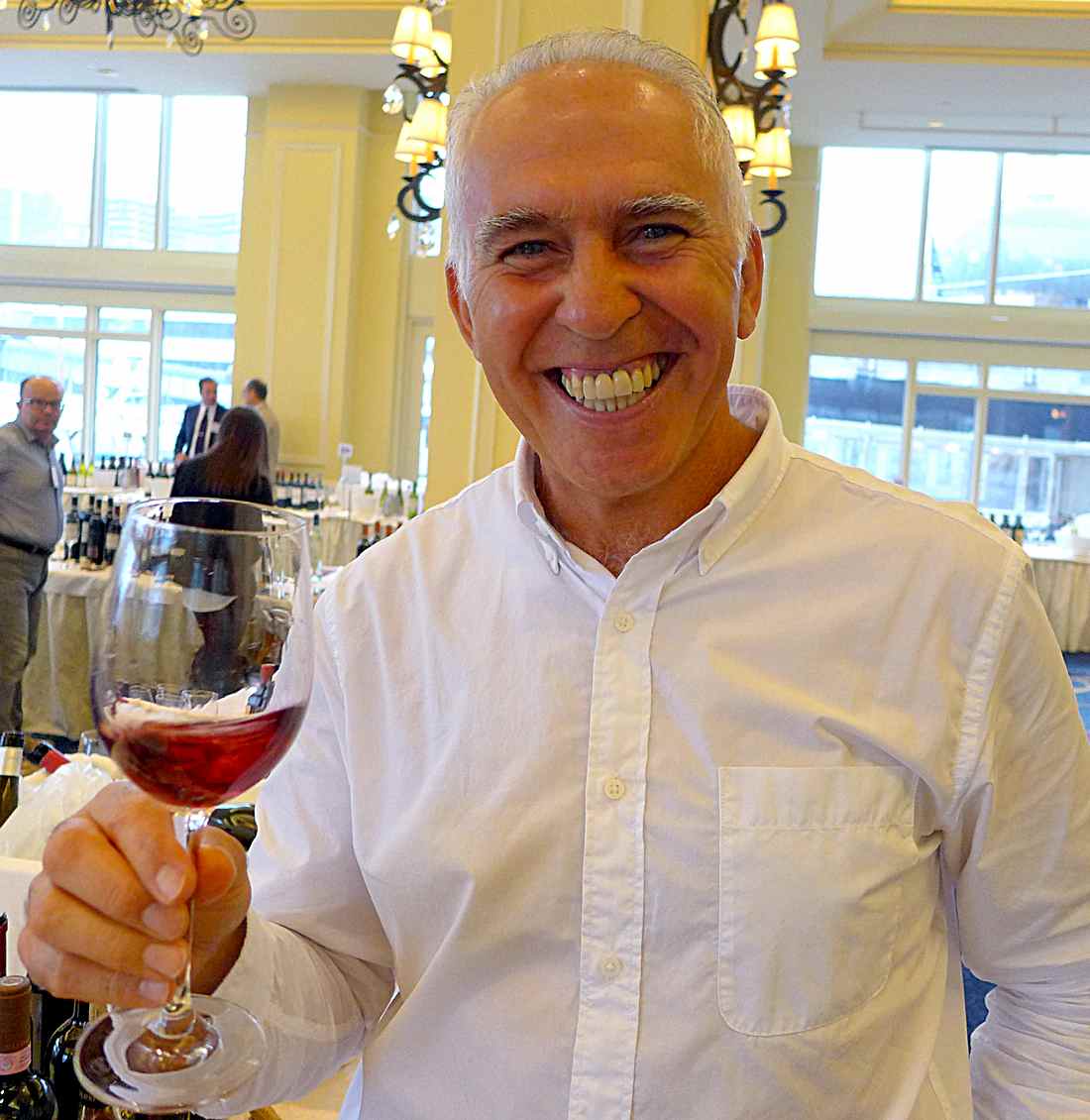 "When you grow completely organically," says Luigi Valori of Azienda Valori in Abruzzo, "an interesting thing happens to the grapes. The skins become very thick." That's more than an obscure botanical fact. It completely changes the potential of the Montepulciano d'Abruzzo grape.
Color, tannin, and polyphenols all dwell in the skins of red wine grapes. More of those things make up for the shortcomings of mass-produced wine. Like many Italian wines, the reputation of Montepulciano d'Abruzzo suffers from a tradition of overproduction. Wines can still meet DOC standards while being grown at weights up to 10 kilograms per vine. Since the grape has naturally sweet and soft tannins, overproduction creates wines that are soft, flabby and don't age well. But properly grown with a limited yield and vinted with care for its peculiarities, Montepulciano d'Abruzzo can be an elegant, structured, and noble. It is one of my personal favorites.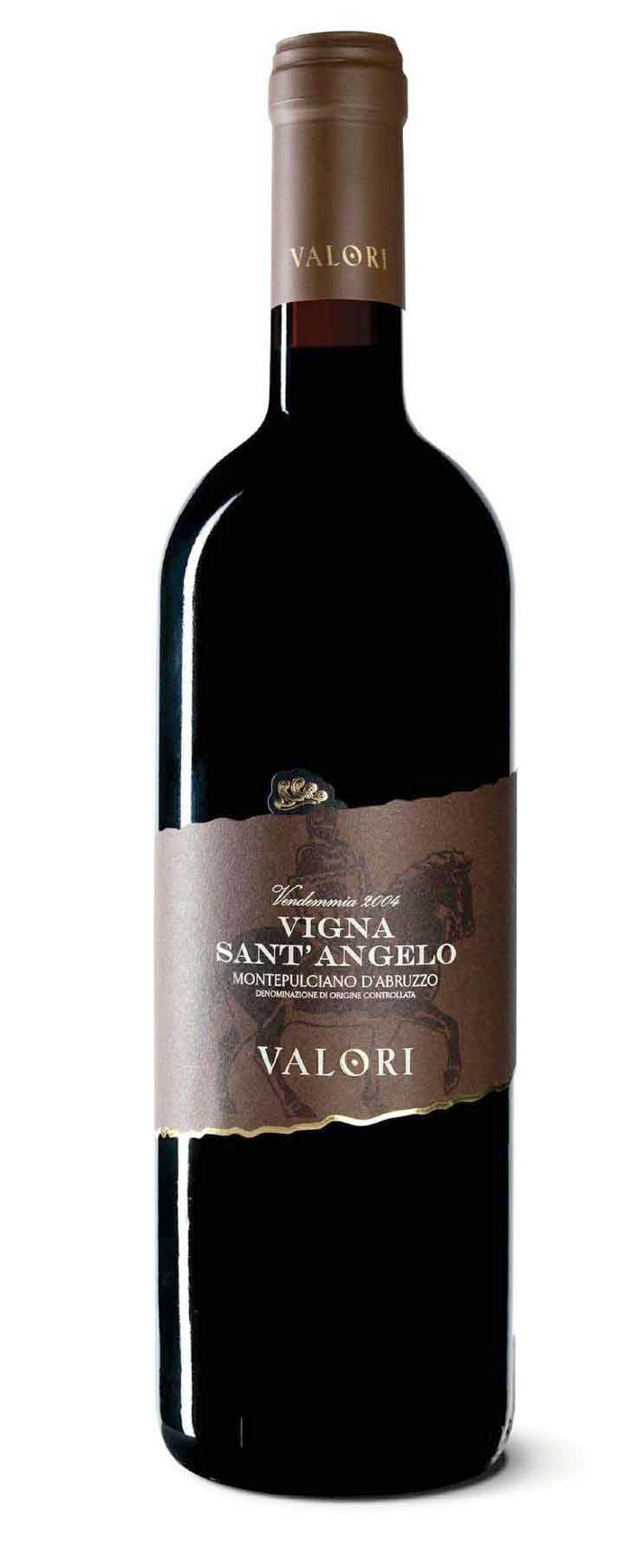 A former professional footballer for Ascoli Calcio, Valori is a botanist by training. His vineyards in the commune of Teramo in northern Abruzzo near the Marche border are certified 100 percent organic. He has been producing wine on the estate since 1996. His yield is aaround 1.5-2 kilograms of grapes per vine/ In keeping with organic regulations, he treats the vines only with copper and sulfur. But he notes that grapevines find the copper mildly toxic. They react to it by forming slightly smaller berries with much thicker walls. By growing organic grapes with skins packed with tannins and polyphenols, Valori gives himself a leg up in the quest to make a great wine from Montepulciano d'Abruzzo.
He was in Boston recently for an industry tasting of wines distributed by Masciarelli Wine Co. Masciarelli's property in Abruzzo adjoins Valori's vineyards. When the American branch of the family began their outstanding boutique distribution of fine wines, Valori was happy to sign on. He would rather grow grapes and make wine rather than make sales calls.
Valori keeps striving for an ever better synthesis of the vineyard and the winery. He speaks of the temperature gradient of the Teramo hills that sweep down to the Adriatic just 30 kilometers away. The wind flows down the hill, then it flows up the hill," he says. That ventilation eases the job of the organic grower. Late in the growing season (Montepulciano ripens late), he prunes away leaves to expose the berries. "My goal is to grow perfect grapes."
Taste of Montepulciano d'Abruzzo

Perfection is in the eye of the beholder—or the palate of the taster. Valori harvests entirely based on his subjective taste of the grapes. "You need all the science and stainless steel to make clean wine," he says. "But you need the human senses to make great wine."
I'd argue that he does that. His traditional Montepulciano d'Abruzzo DOC is a bargain red with great fruit extraction and enough structure to stand up to light meats and most pastas. It's about $10.
Valori calls his riserva Vigna Sant'Angelo. The grapes come from a 3-hectare plot of vines that are more than 50 years old. He macerates for an entire month for maximum extraction of color and polyphenols. ("The skins are almost white when it's done," he says.) The wine spends 18 months in new French oak barrique, where it undergoes a malolactic fermentation.
The result is one of the truly great Montepulciano d'Abruzzo DOC wines at about $30 a bottle. With an almost inky color in the glass, it exudes dry dark fruits, tobacco, hints of vanilla—all complemented by a bright note of tart cherry.