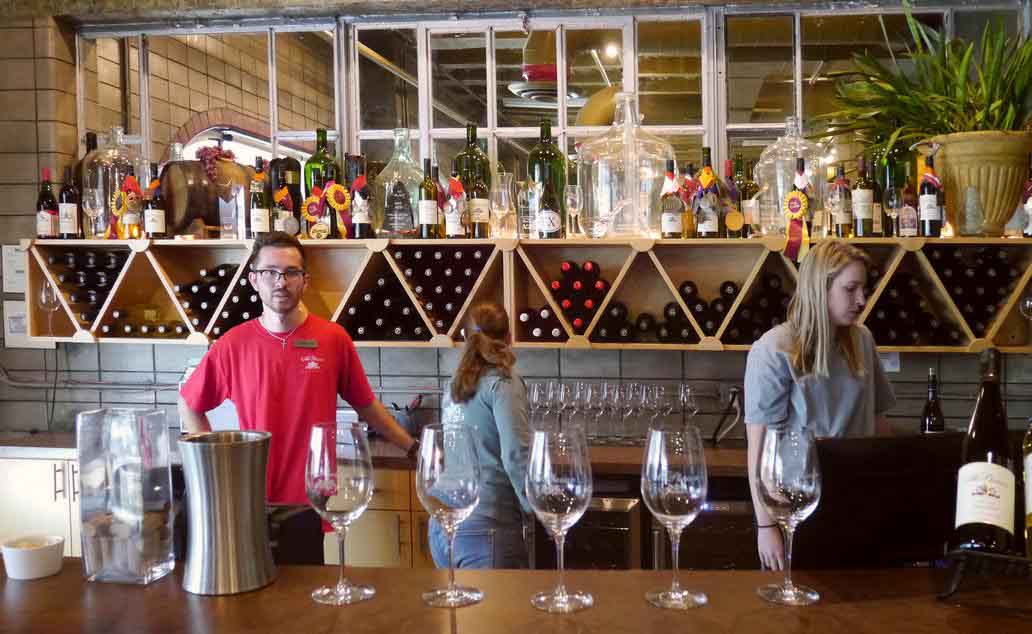 Here's hoping that Texas wines get a boost from the recent nomination of Kim McPherson for a James Beard award in the "Outstanding Wine, Beer, or Spirits Producer " category. He's the proprietor and winemaker at McPherson Cellars in Lubbock, one of the wineries finally putting the Texas High Plains AVA (American Viticultural Area) on winelovers' maps. Few Texas wines actually leave the state, and even fewer from the wineries around Lubbock.
Yet the Texas High Plains AVA grows about 85 percent of Texas wine grapes. (Many producers in the better-known Texas Hill Country around Fredericksburg buy their grapes from Lubbock.) Although the region is more southerly than many wine-growing areas, the elevation of 3,000–4,000 feet makes all the difference. A wide daily temperature swing helps develop both sugars and acids in the grapes, and the sandy soils over hardpan caliche are well-suited to pest-free cultivation. Given the arid climate, it's not surprising that many varietals that originated in Spain do well here, including Tempranillo, Mouvedre (Monastrell in Spain), and Grenache (Garnatxa in Spain). Their Rhone valley complements—Syrah, Viognier, and Rousanne—also do well.
Burklee Hills starts new chapter in High Plains wine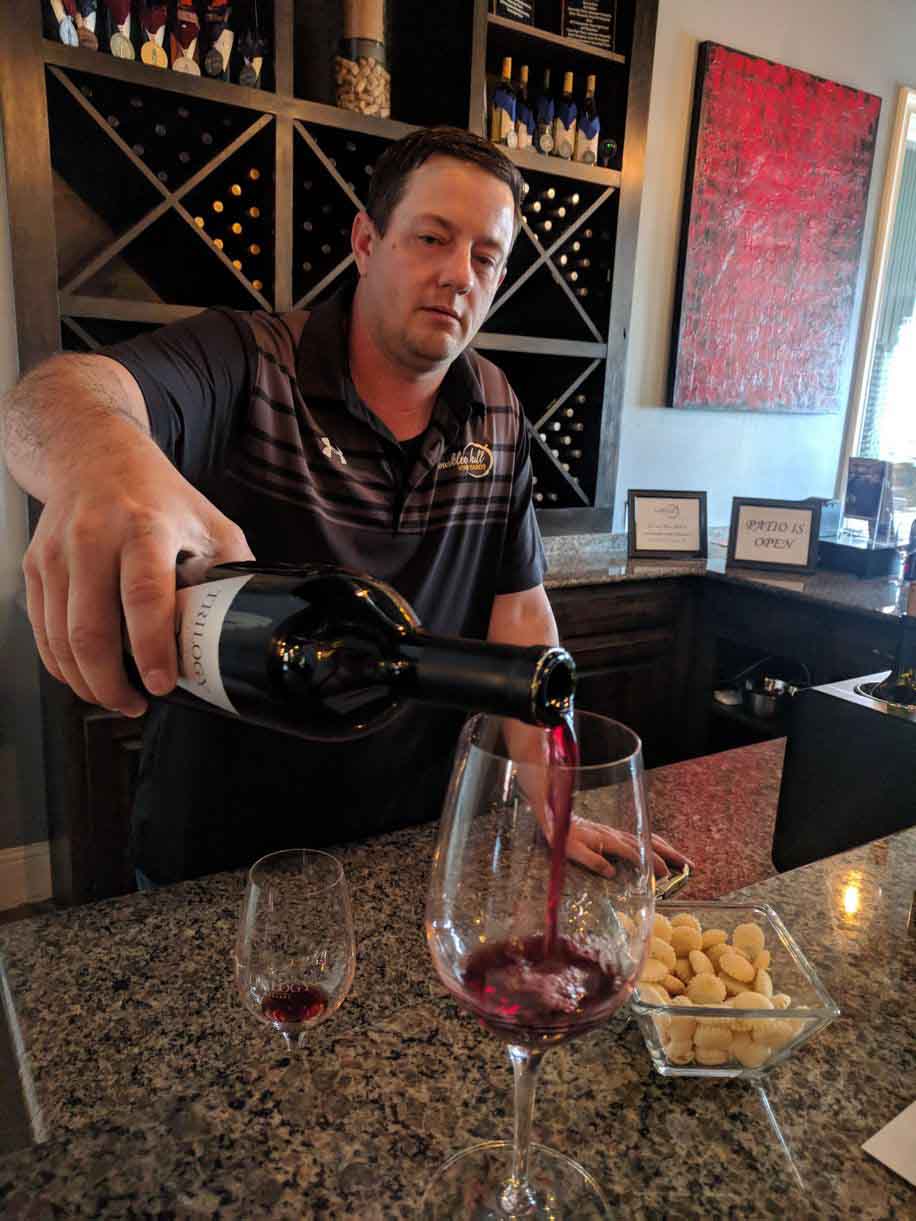 I started my exploration of premium Lubbock wines at Burklee Hill Vineyards in the farm country of Levelland, just west of town. Chace and Elizabeth Hill, among the founders of well-respected Trilogy Cellars, have taken over that winery and merged it into Burklee Hill. The former Trilogy tasting room is now rebranded Burklee Hill at Levelland (618 Avenue H, Levelland, 806-568-9463). They've also just opened a new downtown Lubbock tasting room (1109 Broadway Avenue, Lubbock; 806-568-9463, www.burkleehillvineyards.com).
Chace's family has farmed the land for five generations—originally raising sheep and growing peanuts, milo, soybeans, and cotton. (Cotton is still king in Lubbock, where 80 percent of America's cotton seed is grown and processed.) But cotton gulps water while grapevines only sip. In 2002, Chace planted the 55-acre Krick Hill vineyard, about 10 miles west of "downtown" Levelland.
Burklee Hills makes a full range of Texas High Plains wines from light white sippers to powerful reds. Two of its best, to my taste, are based on Malbec. "Trilogy Intersection" is a lovely, rich, fruit-forward blend of 47 percent Malbec, 35 percent Sangiovese, 15 percent Merlot, and 3 percent Petit Verdot. Its big brother is Trilogy Malbec—a remarkably complex and powerful red, considering the relative youth of the vines. It's a tribute to the art of making wine in the vineyard first.


English Newsom Cellars proves power of synergy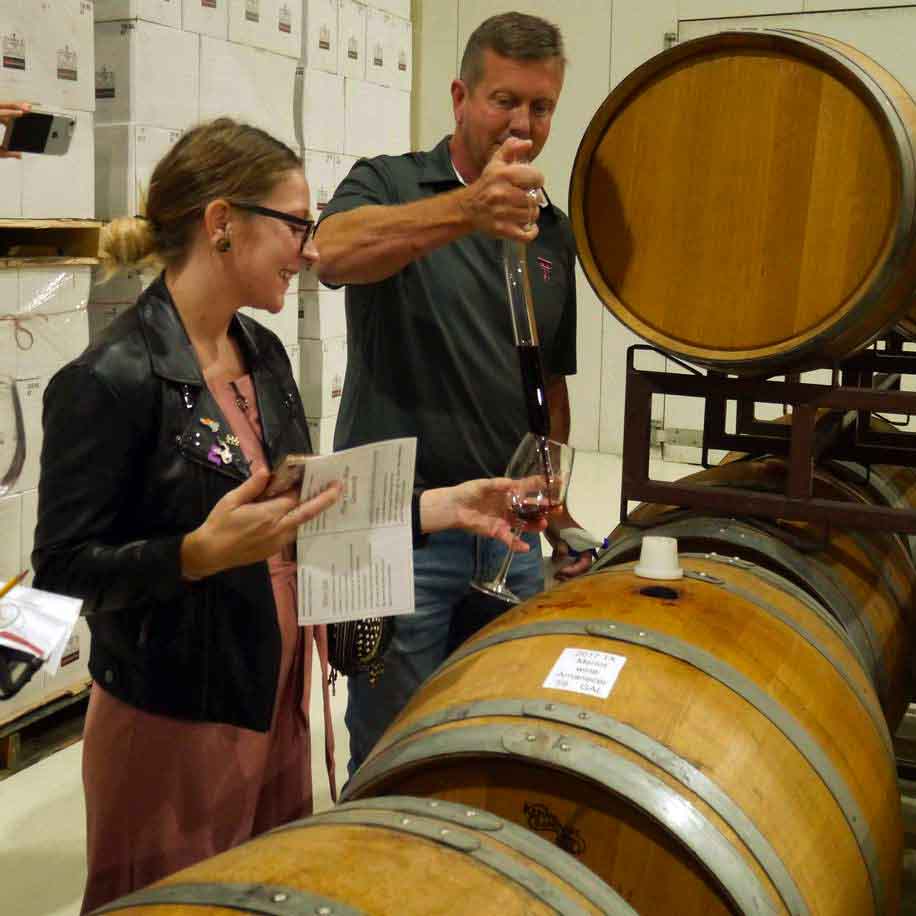 The Hills may have bought out their partners at Trilogy, but the English family that owned Caprock took a different tack to build on its strengths. By partnering with Newsom Family Farms (more than 100 acres of vineyards with 20 varietals), they made the new company one of the few in Texas that controls the winemaking from the field to the bottle. The resulting English Newsom Cellars (408 E Woodrow Rd., Lubbock; 806-863-2704; www.englishnewsom.com) is one of the most exciting operations in the Texas High Plains.
When I visited, we did some fairly extensive tasting, starting with a zippy Albariño. In Spain, this grape flourishes in a cool, moist region along the Galician coast, so I was surprised to find it in hot and dry West Texas. The estate Malbec (with 6 percent Tempranillo) is a magnificent beast—almost an ideal steak wine, yet rounded enough to keep sipping long after dinner is done.
A lot is going on behind the scenes at English Newsom. The winery physical plant is huge—way beyond the current production levels. But it points to the winery's aspirations. Under the new partnership, the winery has its first full-time winemaker, Anthony Mosely. He and viticulturalist Steve Newsom are using some of that excess capacity to experiment. I was fortunate enough to do some tank and barrel tastings. One of the most striking comparisons in the tank tastings was between different yeasts and different temperatures on the same fruit—Pinot Grigio, in this case. Two of the 16 lots showed tremendous depth of flavor along with a deep pinkish-golden hue that reminded me of some of the best examples of that grape from Friuli and Trentino. It was the promise of greatness to come!

McPherson Cellars honors visionary founder with visionary wines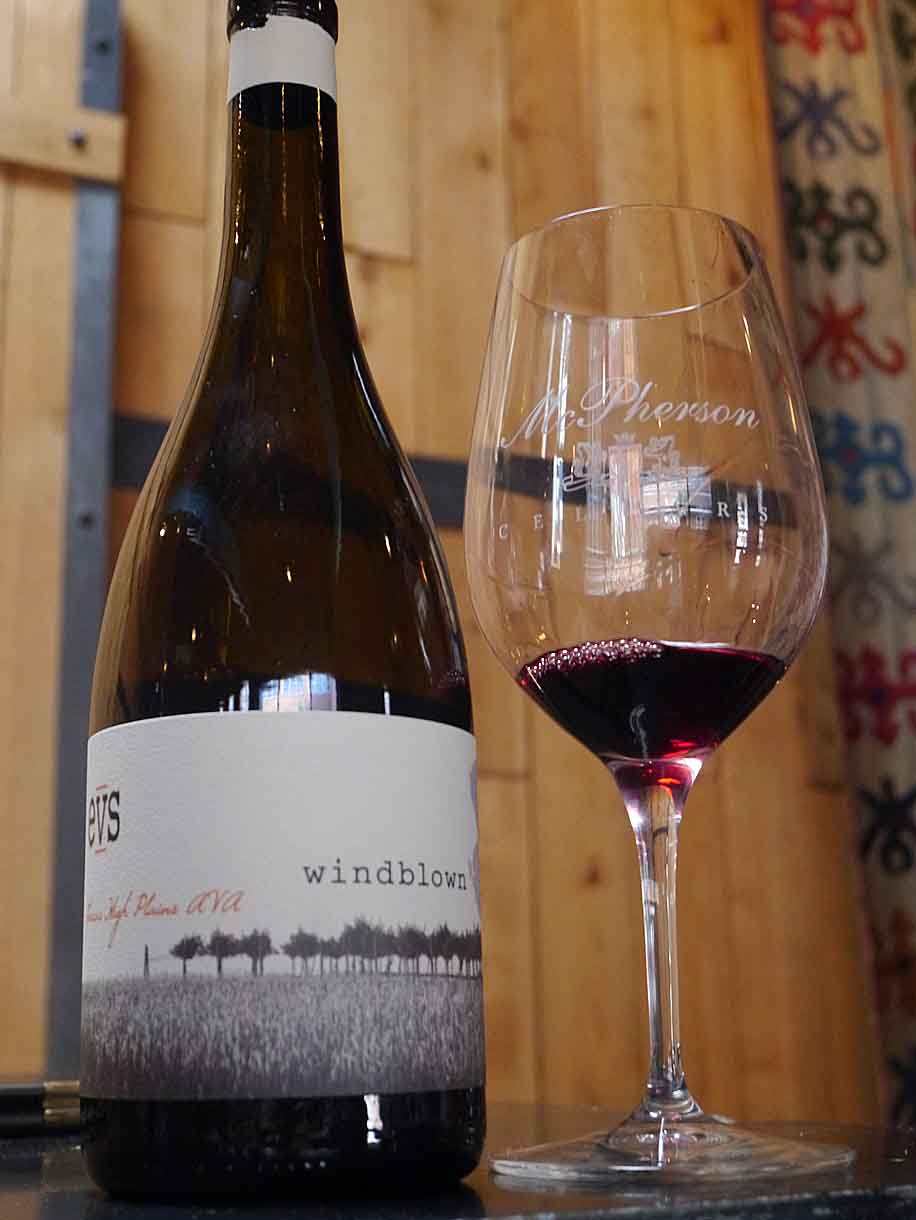 Clinton "Doc" McPherson was a chemistry professor at Texas Tech. He was also a pioneer of the Texas wine industry—planting Sangiovese in his Sagmor vineyard back in the mid-1970s. His son, winemaker Kim McPherson, created McPherson Cellars Winery (1615 Texas Ave, Lubbock; 806-687-9463, www.mcphersoncellars.com) in Doc's honor. His signature wine happens to be Sangiovese, but most of his wines are warm climate varietals from Spain and the southern Rhone valley. The downtown Lubbock winery opened in 2008 in a 1930s-era Coca Cola bottling plant.
Kim McPherson went to UC Davis and worked at Trefethen Cellars in Napa before his father asked him to return to Texas. Before starting his own winery, he also worked at Caprock and continues a close friendship and working relationship with Steve Newsom and the English family. There are some similarities, especially among the white wines, with English Newsom. McPherson also makes an intense, zippy Albarino, buying grapes from the Castaño Prado Vineyards in Brownfield, the coolest growing area in the Texas High Plains. The wine is a swirl of sharp fruit—apricot, orange, lemon, orange—and finishes with a white-pepper zing. For great value, consider his white and red versions of Les Copains—both blends of southern Rhone grapes. Think Châteauneuf-du-Pape with a Texas twang. The best bet to accompany a bowl of red (chili, that is) would be Windblown. It's a blend of Petite Sirah, Carignan, Syrah, Grenache, and Mourvedre. The dark fruit drinks very mellow with a nice snap of black pepper on the finish.