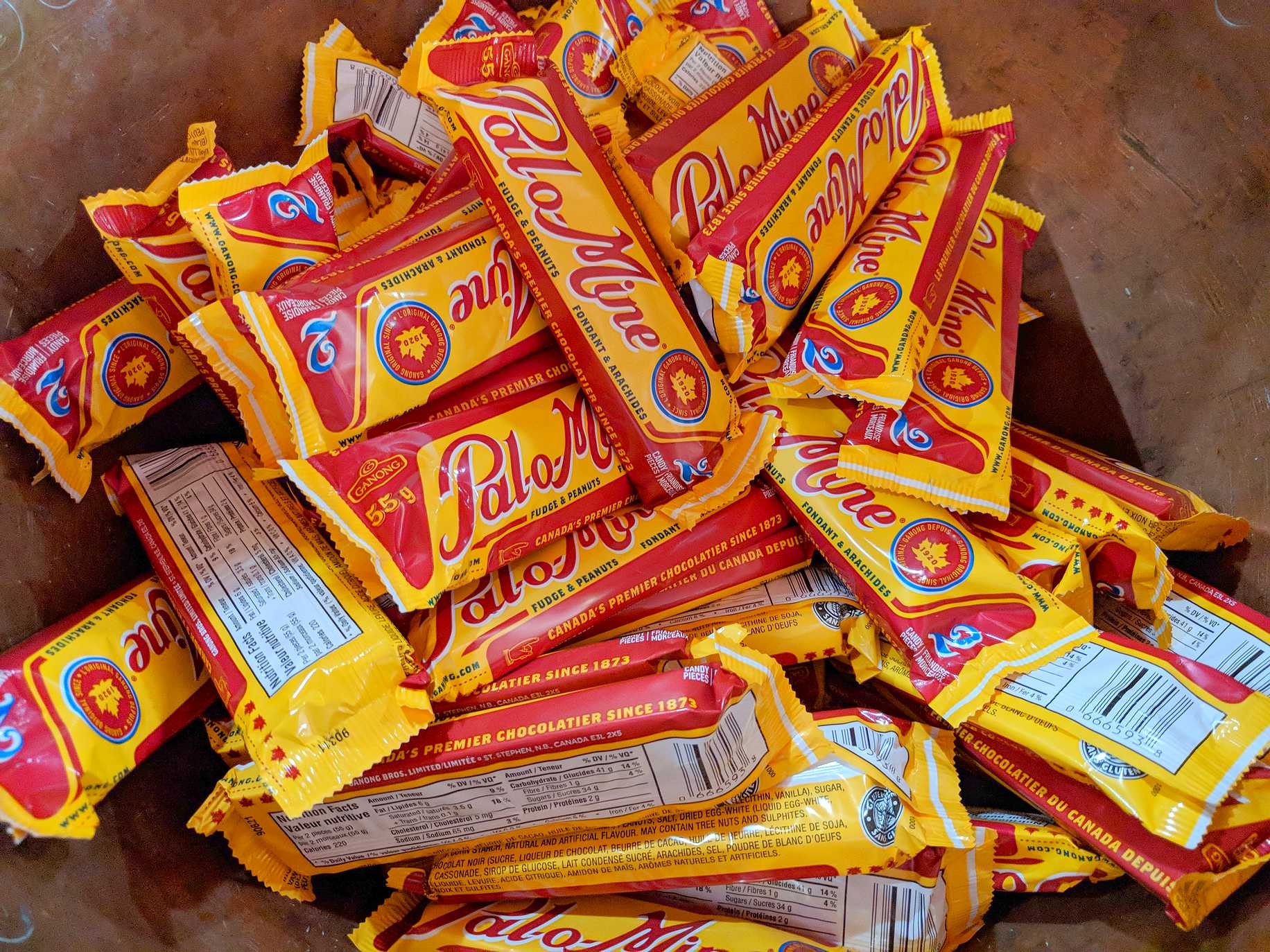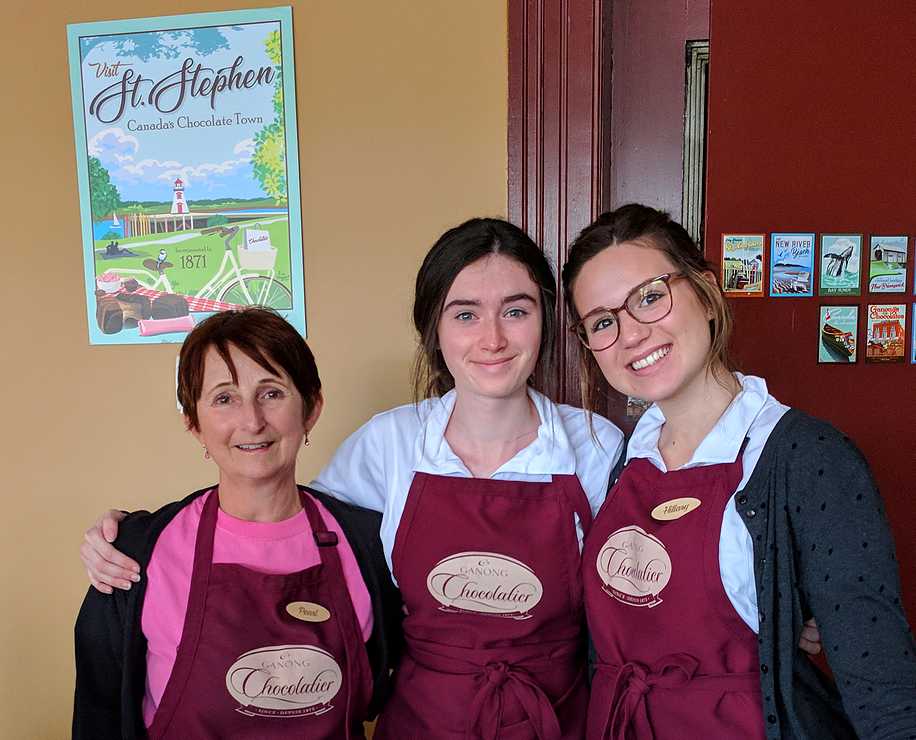 As we drove home from Saint John, we couldn't resist stopping in Saint Stephen, Canada's self-proclaimed "Chocolate Town." Located on the banks of the Saint Croix River about 75 miles west of Saint John, the town is home to Ganong Chocoaltier, Canada's oldest family-owned chocolate company (73 Milltown Blvd., St. Stephen, NB; 506-465-5611; ganong.com).
In 1999, Ganong opened a Chocolate Museum to tell their story. It's located behind their large storefront candy shop in downtown Saint Stephen. The company was founded in 1873 by two brothers of French Huguenot descent. "Chicken Bones," their signature sweet of hard cinnamon candy filled with bittersweet chocolate, debuted in 1885. Ganong claims to have first introduced lollipops to Canada a decade later.
But Ganong really made its mark on the chocolate industry in 1898 when the firm began selling individually wrapped chocolate bars. Like many food innovations, there's a charming if apocryphal origin tale. It involves a Ganong family member and one of the company's chocolatiers who liked to bring chunks of chocolate along on their fishing trips. After too many pockets filled with melted chocolate, they had a "Eureka!" moment and decided to wrap chunks of chocolate in cellophane. Thus was the first packaged chocolate bar in North America born.
The bar went through various permutations over the years. By 1920, when it was dubbed "Pal-o-Mine," it consisted of a fudge and peanut center coated in dark chocolate. The red and yellow package is the epitome of generosity. There are two bars inside—one for yourself and one for a pal.