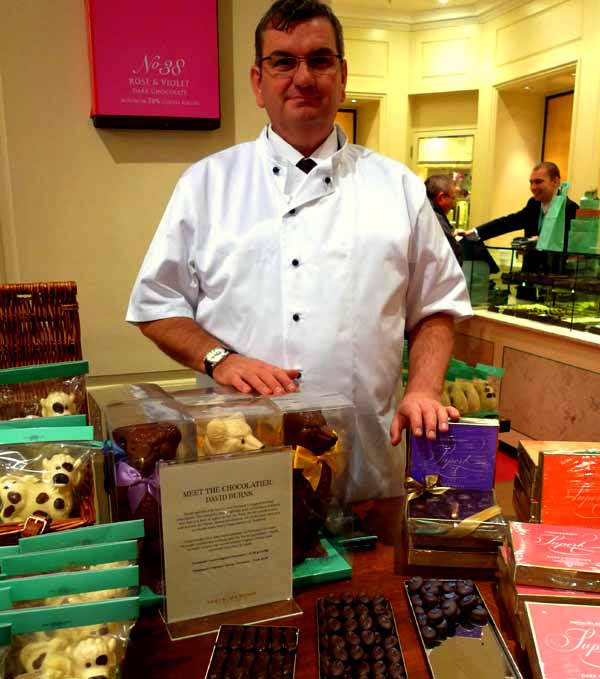 Since business took me to St. James's Street in London (mostly to visit the iconic wine shop of Berry Bros. & Rudd, which has been there since 1698), there was no way I could miss visiting Fortnum & Mason (181 Piccadilly; tel: 0845.602.5694; www.fortnumandmason.com), practically around the corner. I could tell that Christmas was coming when I met chocolatier David Burns (above) just inside the front door, handing out samples of his chocolates. (The lavendar English cream that he gave me was as divine as I'd expected.) Burns and his wife Keely operate the small firm that has supplied handmade chocolates to F&M since the 1920s.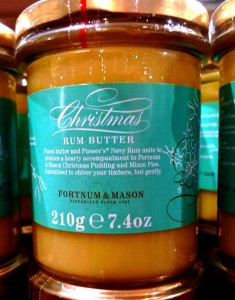 By the first week of October, my favorite London purveyor of gourmet goodies had transformed its first floor into the Christmas shop. Given the paucity of British autumn holidays, the retailers start Christmas early. But no one does the flavors of Christmas quite like the Brits, who have spun a whole gastronomic fantasy about holiday sweets and savories (and sweet savories, like mincemeat). For example, who can resist a jar of Christmas rum butter to accompany Christmas puddings and pies?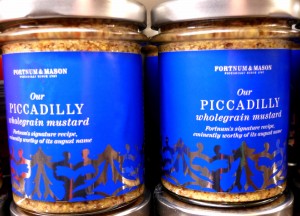 The store is a great place to buy holiday gifts for foodie friends (I'll take the whole-grain mustard, please, and a bottle of F&M's own beef extract–a hideously expensive commodity ever since mad cow mania shut down the British beef industry for a while). Maybe the nicest of the Fortnum & Mason teas is the white Yunnan, but I find the packaging of the "Royal Blend Stronger Tea" irresistibly colorful.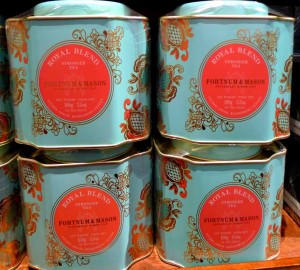 Fortnum & Mason tries to have Christmas both ways, of course. Advent calendars make it nigh unto impossible to find the cash register, and the tins of plum pudding and other sticky sponge-like things conjure up the feel-good emotions of a Charles Dickens Christmas. But even Fortnum & Mason can sometimes jump the shark with its Yuletide enthusiasms. Just who do they think will be serving the "Arctic delicacy" of reindeer paté at their Christmas party?