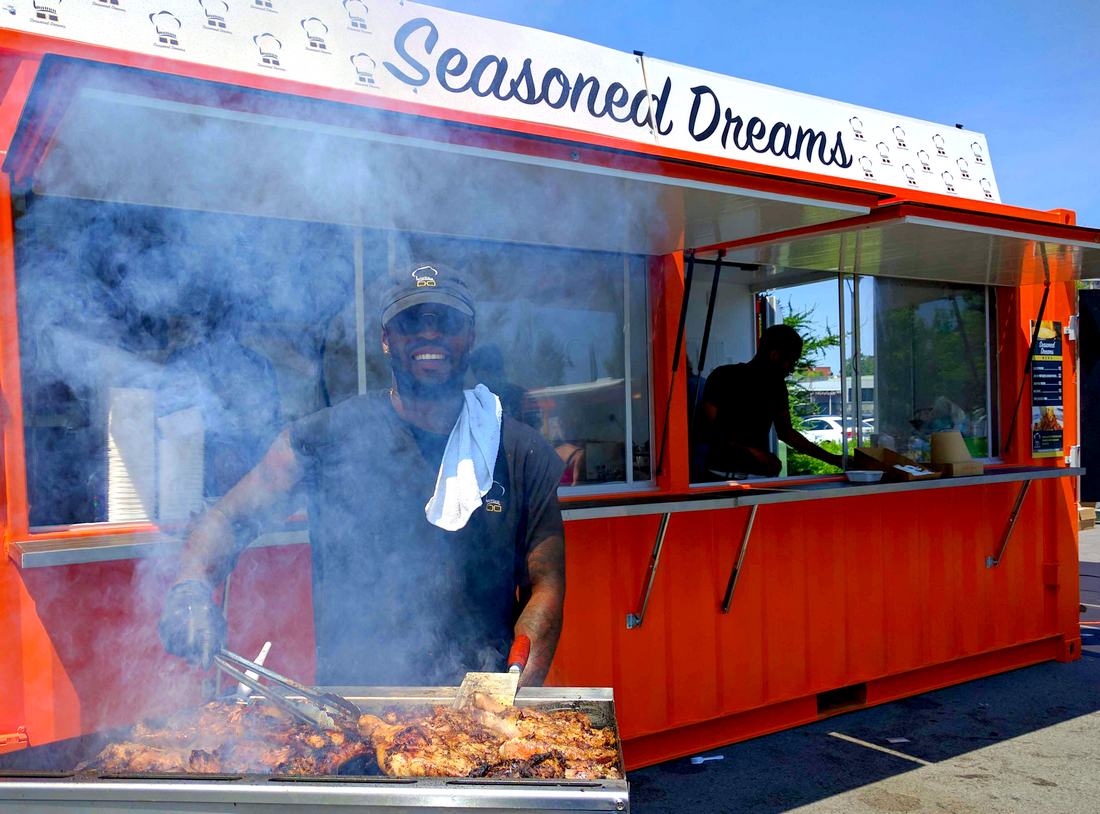 Montreal's multiculturalism is one key to the city's enduring appeal and its ability to constantly reinvent itself. Chef Jae Anthony is a case in point. His parents came from Barbados and Trinidad, and while Jae has roots in both Caribbean nations, he's a Montrealer through and through. He operates the Seasoned Dreams restaurant in the Côte Saint-Paul neighborhood, just over the Lachine Canal bridge near the Ambroise-McAuslan brewery. You can get his cooking all year long at 5205 rue Angers, Montreal (514-769-2222; seasoneddreams.com). Seasoned Dreams specializes in Caribbean fusion cooking, He also A portable version of the restaurant travels around to festivals.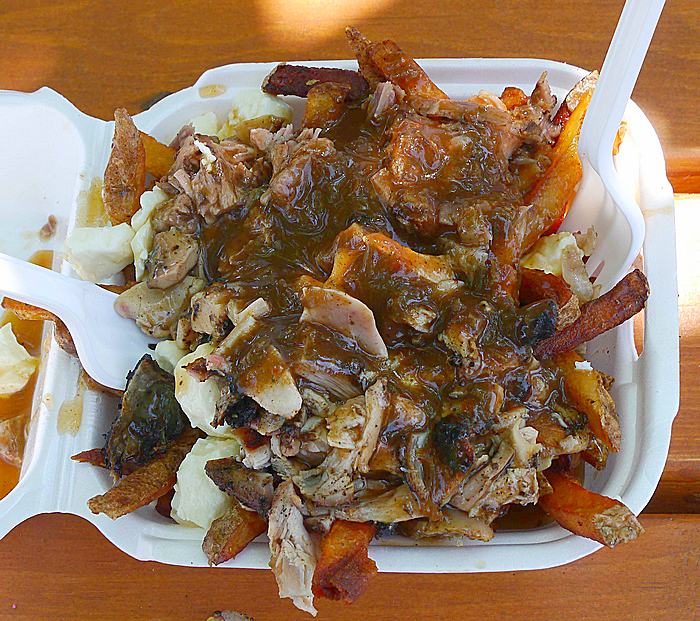 Finding Seasoned Dreams was a breeze at the Montreal Poutinefest. You could literally follow your nose. Chef Jae and his partner Julien Chemtof were cooking outdoors over very smoky grills. One grill had whole jerk-seasoned pork butts slowly spinning on a rotisserie over charcoal. The other was a gas grill that produced voluminous clouds of smoke as Chef Jae cooked chicken marinated in jerk seasoning. Chef Jae proudly calls himself "the originator of Famous Montreal Style Jerk Chicken Poutine." Seasoned Dreams offered a choice of jerk chicken poutine, jerk pork poutine, or a combination plate of both. (At the restaurant they also make a Haitian-style braised oxtail poutine, They also serve a classic poutine for Canadian purists.)
Authenticity shows

Because the cooking process was so smoky, Seasoned Dreams was set up at the downwind end of the food trucks and stands. That allowed the smoke to billow away toward the river. (Clocktower Quai sits on a particularly scenic part of the Montreal waterfront.) But diners made a point of seeking out the jerk poutine. As we waited in line for ours, we asked a woman standing nearby how she liked her jerk chicken.
"Caribbeans are the toughest critics," she said, identifying herself as coming from Antigua. "If they like it, you know it's good." She didn't just like it, she said. "I love it."