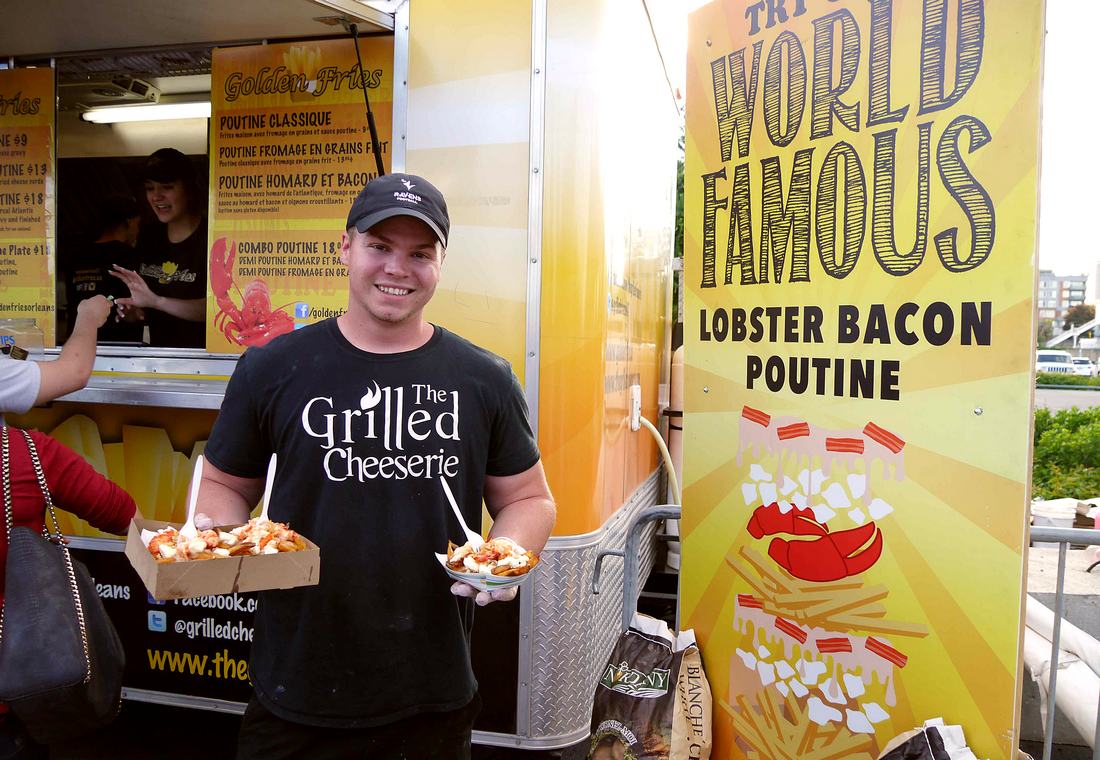 Poutine's simplicity seems to spur cooks to increasingly baroque inventions. Think of a preschooler fantasizing about crossing a T. Rex with a firetruck, or wondering what superpowers the offspring of Superman and Wonder Woman might possess. Fries, cheese curds, and brown gravy have a salty, starchy goodness all their own. So what happens when you cross poutine with, say, a cheeseburger? Or lobster? Or lobster and bacon?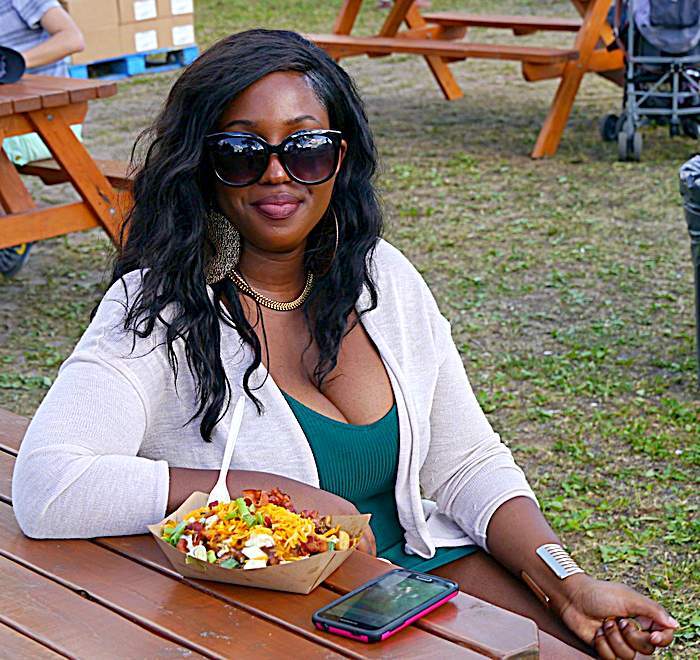 It's the kind of thinking that led to a number of the ice cream mashup flavors at Ben & Jerry, but it suits the spirit of a poutine food truck festival. Especially in Montreal. What if…?
One of the more successful forays into hybridizing fast foods turns out to be the bacon cheeseburger poutine. Think about it. It skips the question that thousands of college grads ask at their first jobs—"Would you like fries with that?"—and goes straight to the affirmative. Plus, the bacon cheeseburger gets some salty brown gravy for good measure. You'd think a bacon cheeseburger poutine would be the kind of dish that mostly guys in baggy shorts and askew baseball caps would order, but the Montreal lady above insists that the basket is actually really tasty. And she clearly has good taste.
Lobster bacon poutine is twice as good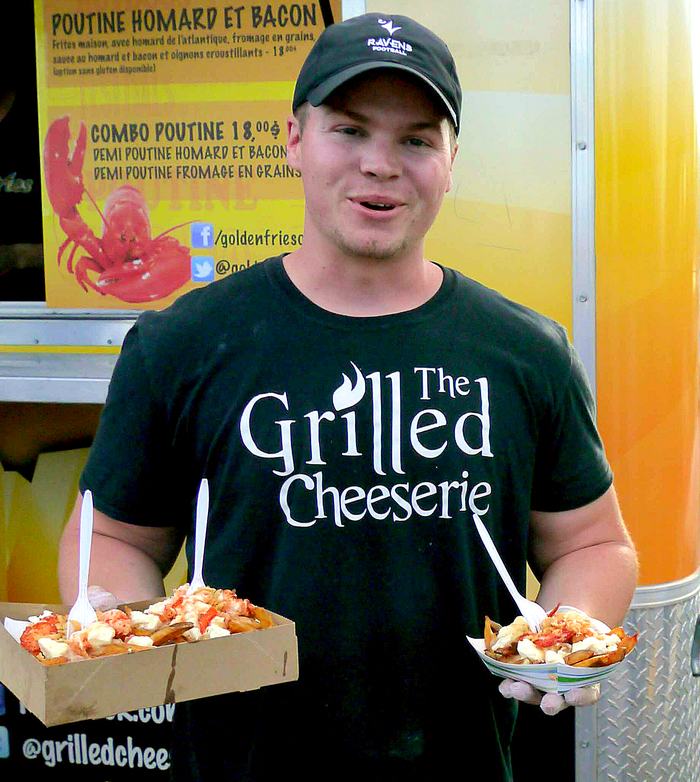 One of the most popular poutine versions at the festival this year was the Lobster Bacon Poutine served by the Ottawa-based Golden Fries/The Grilled Cheeserie truck. Each batch of fries was covered in the meat of a small lobster in a cream sauce infused with double-smoked bacon. The truck belongs to Jane Racicof, but her husband Jesse Teasdale (right) was fronting the operation in Montreal.
"In the off-season, I was talking to a chef and we were just fooling around," Teasdale explains. "But we came up with the idea of a lobster-bacon poutine." They came up with an original recipe based on lobster bouillon seasoned with garlic, pepper, "and lots of love." The cooked bacon is added directly to the liquid to steep. The cooks add cream to the sauce and thicken it with a roux to make a lobster white stock. It's a big improvement over generic brown gravy. It's a mashup of poutine with lobster chowder.
But lest the lobster poutine get too big for its britches, it still contains plenty of fresh cheese curds to make diners smile when the curds squeak on their teeth.
"Last year we sold 1,000 a day," says Teasdale. "This year looks even better."