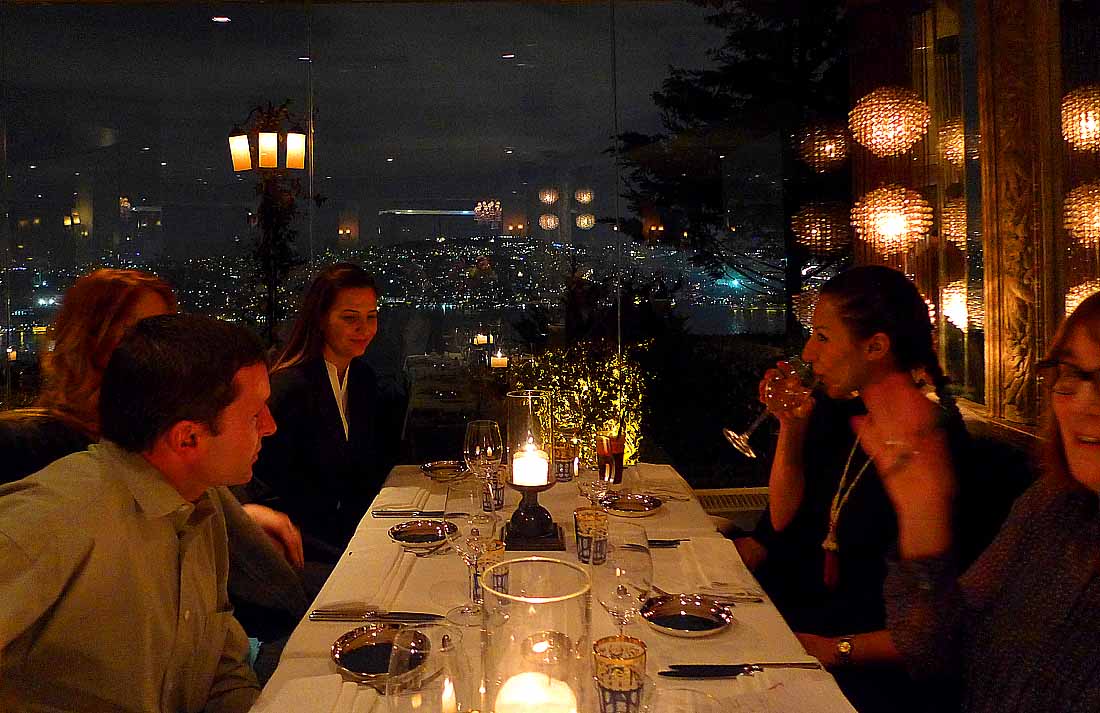 Whether you prefer to go fancy or casual, we found great food in Istanbul. Shown above was our table at Ulus 29 (Adnan Saygun Caddesi, Ulus Parkı İçi No:71/1, tel: +90 212-358-2929, www.group-29.com), one of the city's top restaurants, where we met designer Zeynep Fadillioğlu and her husband Metin. He owns Ulus 29, and she designed it. Placed on a hillside overlooking the Bosphorus Strait, the restaurant has floor-to-ceiling windows. It's worth dining here just for the view.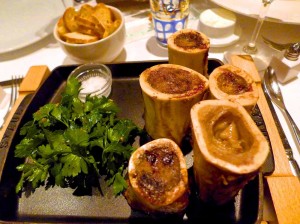 The food is pretty spectacular as well, leaning toward contemporary fine European cuisine. While we made a point of eating a lot of Turkish meze and drinking Turkish wine, we also ordered some dishes that wouldn't have been out of place at an upscale restaurant in Paris. Among them were the bone marrow appetizer and the whole sea bream cooked en papillote. Both are shown here.
We also tried a Turkish classic: the Ulus 29 version of a doner kebab, which has been on the menu since the restaurant opened. People dress up to dine here and often stay until the wee hours at the lounge to drink and dance.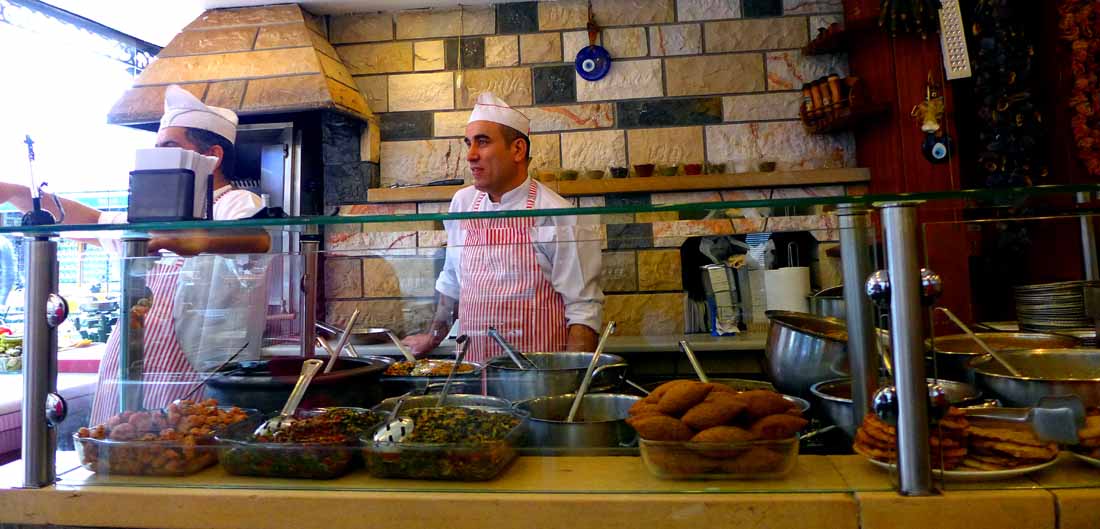 Ciya Sofrasi (Caferağa Mh., Güneşli Bahçe Sk No:43, Kadiköy, tel +90 216-330-3190, ciya.com.tr) is one of the most celebrated of Istanbul's lokantasi, or high-class buffet restaurants. It's on the Asian side of town in Kadiköy, about a 20-minute ferry ride from the fish restaurants under the Galata Bridge. The chef here is Musa Dagdeviren, and he's gotten a lot of well-deserved press. Once you find the right street, you simply have to keep walking through the fresh market until you reach Ciya.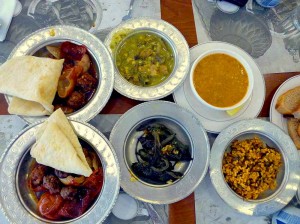 Like most lokantasi, you need to look at the various hot offerings and point, indicate how many servings, and take the order slip that the cook will give you. Then you load up your plate with the cold offerings (priced by weight), take a seat, and give your order slip to the waiter. In minutes your meal will suddenly appear.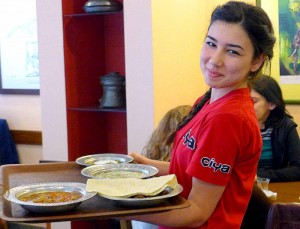 There is a printed menu available in English, German, and Turkish, but it bears only a slight relation to what's being served on any given day, so the waitstaff is reluctant to offer it. We ordered extensively – meatballs stewed in beef-onion broth, red lentil soup, chard leaves stuffed with bulgur, steamed bulgur with chopped tomatoes, a vegetable-lamb stew, and some local beer and soda. The grand total was about $46.