Books are the anti-blog: the product of time and consideration and a lot of hard work. Alas, they also go out of date. So here are a few of our more recent titles. Click on the book jackets to open Amazon.com and order your copy.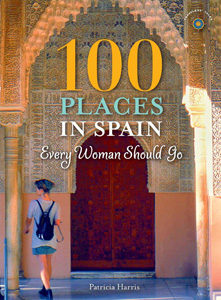 100 Places in Spain Every Woman Should Go
These essays are Pat's love letter to a country she has frequented half her life. They focus on the experience of Spain—from the intense sun that kisses your skin on the beach to the rhythms of flamenco to the heady springtime scent of orange blossoms in Andalucía. The essays take you tapas hopping in San Sebastián (the cradle of Spain's culinary renaissance), sampling olive oil in Sevilla, and tasting sherry in Jerez. You will savor authentic paella in Valencia and celebrate the saffron harvest in Consuegra. Women may relish shopping for discounted designer shoes or deciphering the fine points of hand-embroidered silk shawls. But men and women alike should be intrigued by tales of larger-than-life Spaniards—from legendary womanizer Don Juan to María de la Canastera, the Gypsy who sang and danced zambra for kings and movie stars in her Granada cave.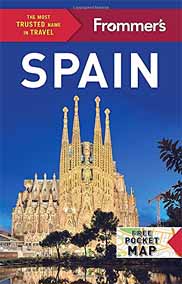 Frommer's Spain
For travelers looking to bite off a bigger piece of Spain, this guide in the Frommer's Color Complete Guide series covers the length and breadth of Spain, from the icy ocean and ferocious surf at Finisterre (the End of the World) in Galicia to the Alhambra of Granada and the sultry nights along the shore in Costa del Sol. The big cities of Barcelona and Madrid are covered in detail, including some of our favorite but lesser known restaurants. We take you through the Basque Country beyond the wonder of the Guggenheim in Bilbao to the best eating in Europe in San Sebastian and the amazing surfing on spots of the Basque Coast. We lavish special attention on Andalucía, where the cliches of Spain come true in flamenco nights and Moorish history. Our intention in Frommer's Spain is to show you how to experience the country the way the locals do.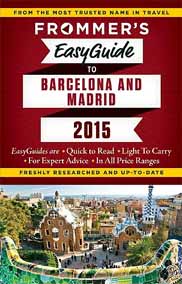 Frommer's EasyGuide to Barcelona and Madrid
Small enough and light enough to actually carry around with you, this Frommer's EasyGuide is packed with everything you need to know to get the most out of Spain's two most popular cities. This is the paper answer to the frustrations of trying to find anything useful in a phone or tablet app. As one reviewer commented, "I used this guide for my entire trip, and had a great time. I also had a few apps and such, but the guide was much more useful. There's an easy list of restaurants with different price ranges. The map was very useful and the itineraries are very carefully planned." That's what we like to hear. One of the highlights of the economic downturn in both cities has been the proliferation of creative tapas venues from Michelin-starred chefs. This updated 2015 edition includes new restaurants, hotels, and attractions.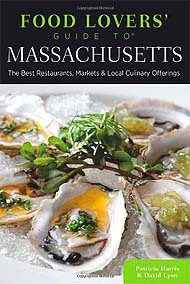 Food Lovers' Guide to Massachusetts
This new, updated third edition is a complete rethinking of the earlier versions of this state guide. One of the biggest changes involves highlighting great traditional and contemporary restaurants all over the state. That's in addition to everything you need to find growers, fish markets, candymakers, bakers, farmers' markets, dairies, etc. in the Bay State. We think it's a pretty good guide to the Massachusetts food scene–from the ubiquitous clam chowder and baked beans to less obvious delicacies such as pistachio biscotti, sweet potato jam, and ricotta-sage ravioli. It has some pretty nifty recipes, too.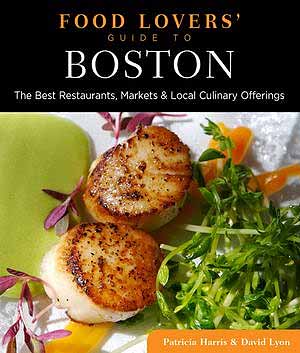 Food Lovers' Guide to Boston
OK, we have to admit that our hometown of Cambridge gets a longer chapter than any of the Boston neighborhoods, but even Bostonians say that the best place to eat in Boston is Cambridge. You'll find all the top restaurants in both cities and immediate suburbs, but we're even prouder that this book will point you to what might be the best Greek yogurt in New England (certain top chefs certainly think so), the best source for Polish deli meats, the best Salvadoran seafood stew, or the best Somali pastries. You have to scratch the surface of Boston to find it, but real food culture invests the neighborhoods with a richness that's often overlooked.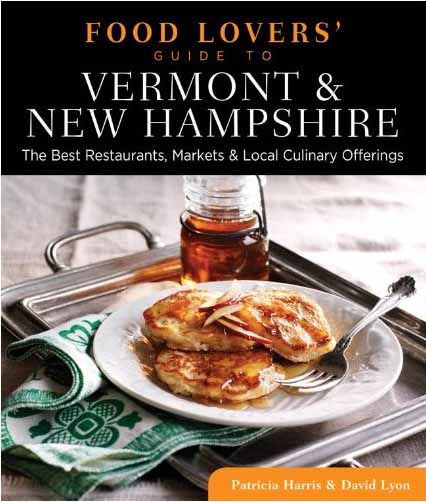 Food Lovers' Guide to Vermont & New Hampshire
In some ways, this book exemplifies what Globe Pequot's Food Lovers' series is all about: tastes of the fields, forests, and meadows of a region. Even we were surprised by the breadth of great food in these two small states. Vermont's always been known for its cheddar cheese and maple syrup, but who knew that some of the best artisanal cheeses in America were coming from both these states? Or that a few ingenious producers are making good estate-grown wine, world-class mead, and some striking distilled spirits? We were also struck by some astonishing chocolatiers. This book will steer you to all the farmstands, cheesemakers, and backwoods smokehouses.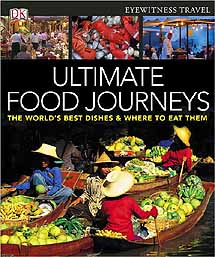 Ultimate Food Journeys
We're proud to have contributed to this beautiful coffee-table volume from Dorling Kindersley, the acknowledged master of illustrated travel guides. Ultimate Food Journeys takes readers on a gastronomic global tour to highlight authentic foods in their original setting. There's just enough about the place to understand the dish in its historical, geographic, and cultural context. We were very pleased to be asked to write the selections dealing with New England and Spain. We also wrote the introduction, which begins "Somewhere in the world, it's always time for dinner." We're eager to learn what's on the menu around the rest of the world – and will be looking to our fellow contributors for guidance.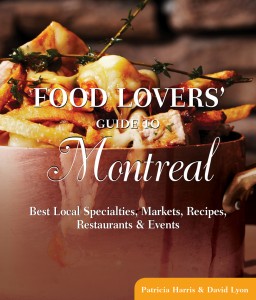 Food Lovers' Guide to Montreal
We made our first romantic getaway to Montreal only months after we met. Once we tasted the croissants, we knew we would be back again and again. We think of Montreal both as our second home and as the bridgehead between French cooking and North American bounty. This book should help you locate some of the top bistros and fine dining restaurants, the best delis to buy smoked meat, and even the best bars to get blasted on local beer. There's even a recipe for real French macarons. One extensive chapter deals with the Eastern Townships, source of so much of Montreal's great butter and cheese, succulent lamb, and sweet berries.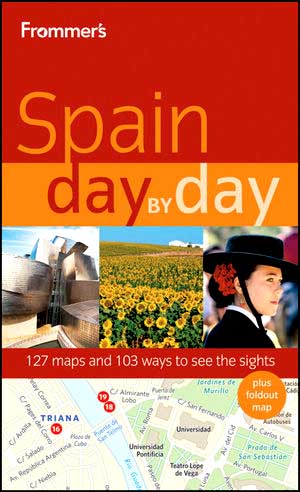 Frommer's Spain Day by Day
This is our bid to take readers by the hand through Spain's big cities and rural countryside alike—with a special interest in the gastronomy of the regions. The book is organized with itineraries that travelers can actually do in the specified number of days. Among our favorites are the wine routes of northern Spain (far beyond the predictable tours of La Rioja), the gastronomic tours of Catalunya and Valencia, and the startling harbors and pintxos of the Basque coast. In contrast to older-style guides, Frommer's pulled out all the stops to produce lots and lots of detailed maps and stupendous photos. Neil Edward Schlect covered Barcelona and the Balearics.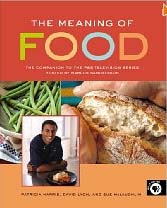 The Meaning of Food
Companion volume to the moving and informative PBS series of the same name, in conjunction with producer Sue McLaughlin. The book retells the 13 episodes of the series, including recipes for ethnic specialties, but it also provides the broader cultural, physiological, and psychological background on why we eat what we eat. As Plutarch observed, "We do not sit at the table only to eat, but to eat together."