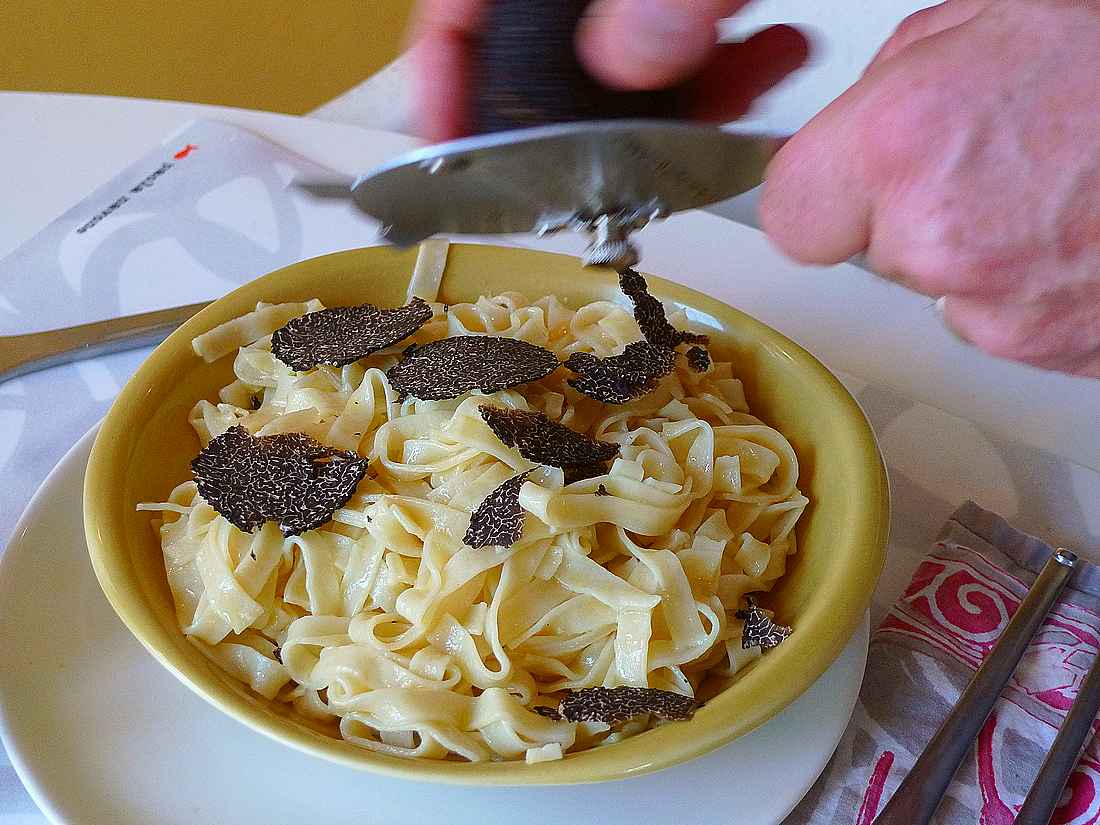 Australian black truffle season has begun. Chefs who want to get a little inventive also have the chance to win an entire season's supply next summer—a pound of premium black truffles per week during the roughly 10-week season.
I was dubious about the Aussie product until I went there, saw how they were grown, and spent a few weeks experimenting with them. We tend to think of truffles as a fall and winter product. They are. It's just that fall and winter in Australia are flipped from fall and winter in the northern hemisphere. Thanks to speedy air shipment, it's feasible to serve freshly shaved black truffles with sweet corn, tomatoes, and all those other great summer crops. Available June through August, they're not just for steak or mushroom risotto anymore.
To read the article on black truffles that I wrote for the Robb Report, visit this link. If you'd like to see the recipes that Pat and I developed for black truffle tamales, corn ravioli, ultimate and decadent grilled cheese sandwiches, and more, please hit this link.
The black truffle sweet corn tamales were among the most inspired ways to make a truffle go a long way, but sometimes it's just nice to shave one over buttered pasta (above).
Contest for chefs, pastry chefs, and bartenders

The Truffle and Wine Company is encouraging culinary creativity with Australian black truffles. They are running a contest for chefs, pastry chefs, and bartenders (black truffle Manhattan anyone?) to create new dishes. Contestants should make a truffle creation and photograph it with an Australian winter truffle in the picture. Post the image to social media with the hashtag #makeitrain. Before posting, you need to follow the Truffle and Wine Company at one or more of its social media accounts. They are https://www.facebook.com/truffleandwineusa,
https://instagram.com/trufflewinecous, and https://twitter.com/trufflewinecous.
All chefs, restaurants and bartenders are eligible to enter the social media competition. Chefs with the five highest scores based on social media hits will be visited by the company to try out the dish. The winner gets the ultimate prize of a season of free truffles. For more details, see the website of the Truffle and Wine Company at www.truffleandwineusa.com.