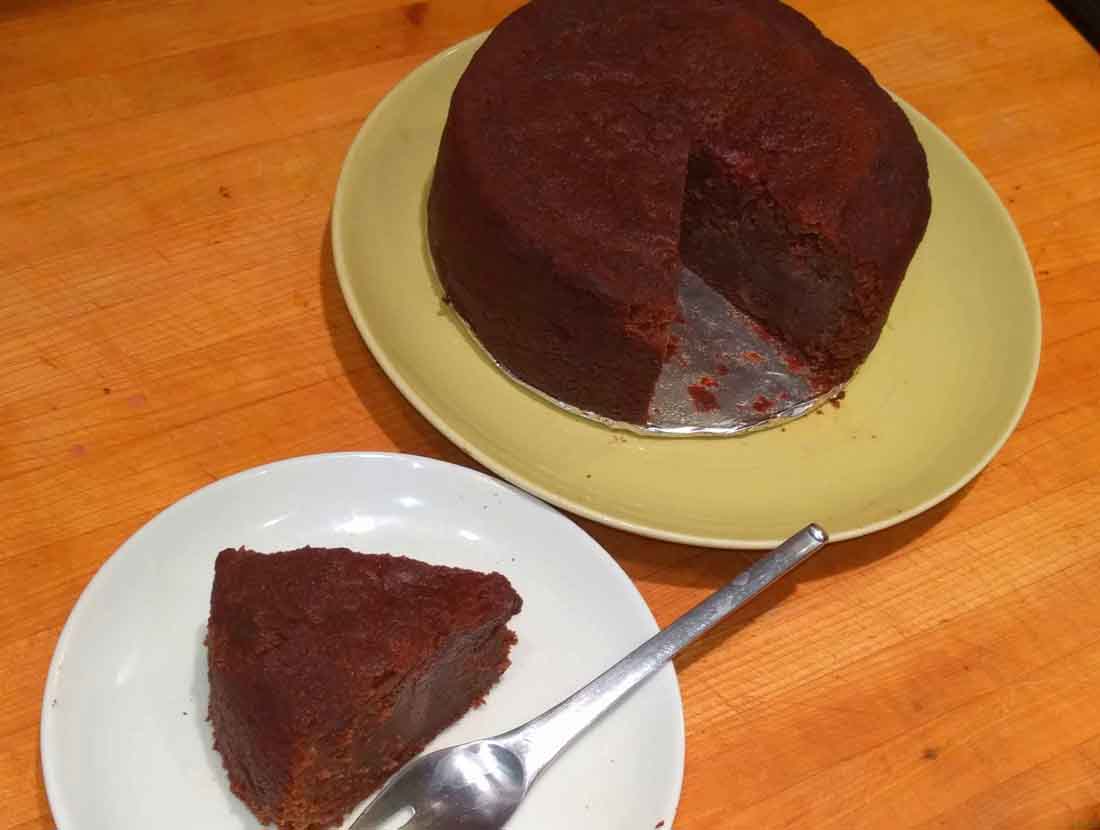 I felt pretty certain that most of the folks on Montserrat would have given me the shirt off their backs if I had needed it. But even during the high-spirited days of the week-long St. Patrick's Day festivities, that generosity only extended so far. No baker, it seems, is willing to part with her recipe for rum cake, the Montserrat version of the dark West Indian cake that is so different from the paler, less robust spirit-soaked fruitcakes that Europeans and Americans make.
I had my first taste of the dense, almost fudge-like treat in my hometown of Cambridge, Mass., supplied by Bernadine Greenaway, one of the many Montserratians who live at least part of the year in Boston. Bernadine makes cakes for family and community celebrations and was kind enough to bake a cake for me and my husband, David, before my first trip to Montserrat. A far cry from an English fruitcake, it was dark, sweet, fruity and filled with aromatic spices I could only guess at. One thing I knew for sure—her cake had been soaked in her family's version of bush rum, which is a homemade rum almost as dark as molasses and redolent of such sweet Caribbean spices as allspice and clove. When I asked Bernadine for the recipe, she just smiled.
That was the typical response on Montserrat as well, where rum cakes were for sale as part of the St. Patrick's celebration. Finally, someone gave me a hint that the cake is very similar to a cake made at Christmas and I was able to adapt a recipe to approximate—but not equal—Bernadine's version.
MONTSERRAT RUM CAKE

Bush rum is hard to lay your hands on without a connection. A good, dark Angostura rum will do for the recipe. For dark treacle, substitute blackstrap molasses.
Ingredients
12 ounces plain flour
1 teaspoon cinnamon
1/2 teaspoon salt
1 teaspoon mixed spice (nutmeg, allspice, cloves)
4 ounces candied peel
2 pounds dried fruit—preferably one pound currants, 8 ounces sultanas, and 8 ounces raisins
4 ounces blanched almonds, chopped finely
grated rind of one lemon
4 eggs
4 tablespoons milk
1/2 cup bush rum
8 ounces margarine or butter
8 ounces Demerara sugar
1 tablespoon black treacle (blackstrap molasses may be substituted)
1 cup bush rum for finishing
Directions
Line a 9-inch round or 8-inch square cake pan with double thickness of greased paper around the sides of the interior and greased waxed paper or parchment at the bottom. Tie a double band of brown paper around the outside of tin, standing well above the top of it.
Set oven at 325°F.
Sieve together flour, cinnamon, salt, and mixed spice. Set aside.
In another bowl, mix peel, fruit, chopped almonds, and lemon rind. Whisk in eggs, milk, and 1/2 cup bush rum.
In a third bowl, cream margarine or butter, then beat in sugar and black treacle.
Add flour and egg mixtures alternately to the creamed butter and sugar. Do not over beat when mixing.
Place mixture into prepared cake pan (see above). Put in middle of 325°F oven. Bake 1 1/2 hours, then turn down to 300°F and continue baking another 1 3/4 to 2 hours until firm.
Remove from oven and cool on rack. When cool, prick top all over with fork and pour on 1 cup bush rum. When cake has drained, wrap in plastic wrap or rum-soaked linen towel.