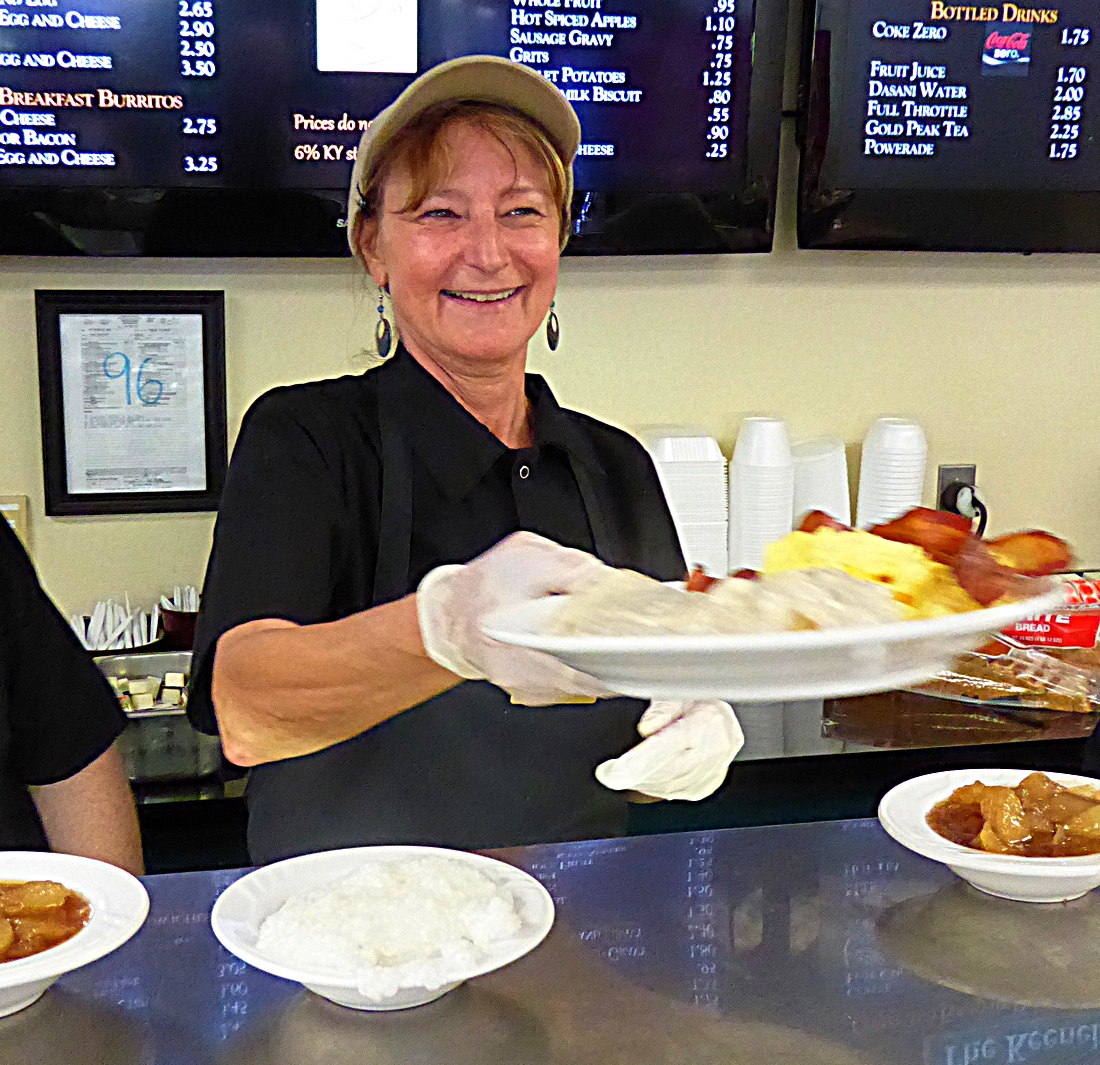 Thoroughbred horses are among the most beautiful creatures to walk the earth, and few places to see them are quite as magical as Keeneland (www.keeneland.com) in Lexington, Kentucky. For us, the defining character of the track is its sheer egalitarianism. Everyone there loves horses, and when you're in the presence of equine majesty, it really doesn't matter whether you're a stable hand, a groom, a jockey, a trainer, an owner, or just an admirer of horses.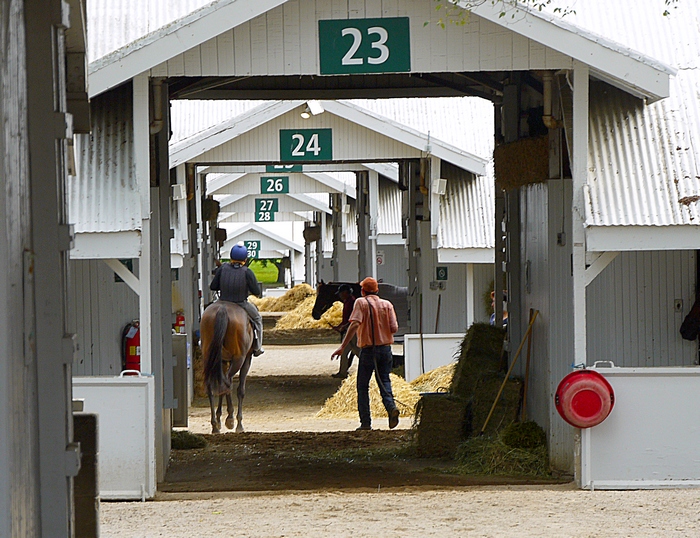 That's part of why we think breakfast at the Keeneland Track Kitchen is a must for every visitor to Lexington. There are two race seasons at the track: April and October. In fact, this fall's schedule concludes with the 2015 Breeder's Cup on October 30-31. But Keeneland is also the premier thoroughbred auction house, with big sales in September, November, January, and April.
Admission is charged to the auctions and races, but Keeneland is a major training center and the track is open to the public for free during the training hours of 6-10 a.m. Everyone is also welcome at the Track Kitchen, which opens at 6. We won't make exaggerated claims for the food—it's just good Kentucky country breakfast fare. The house special ($5) includes scrambled eggs, bacon or sausage, and a choice of two sides: biscuits, grits, skillet potatoes, or spiced apples. Gravy is de rigeur.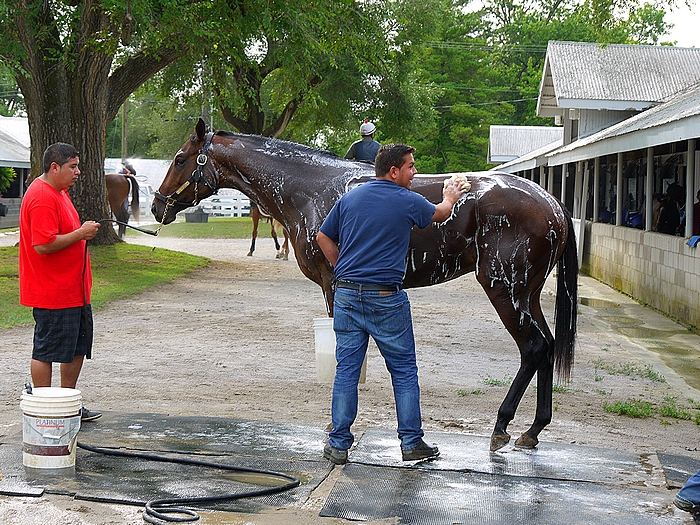 You can watch the horses work out on the track (see below) and walk past the barns where they are being curried and groomed or lovingly washed down after a workout. It brings to mind the great American writer Sherwood Anderson's early short stories, many of which are set at small-town Kentucky tracks. The narrator of "I Want to Know Why" (1918) maybe puts it best:
"If you've never been crazy about thoroughbreds it's because you've never been around where they are much and don't know any better. They're beautiful. There isn't anything so lovely and clean and full of spunk and honest and everything as some race horses."
Go to Keeneland and see for yourself—after breakfast. And see if you don't agree with that unnamed narrator:
"It brings a lump up into my throat when a horse runs."