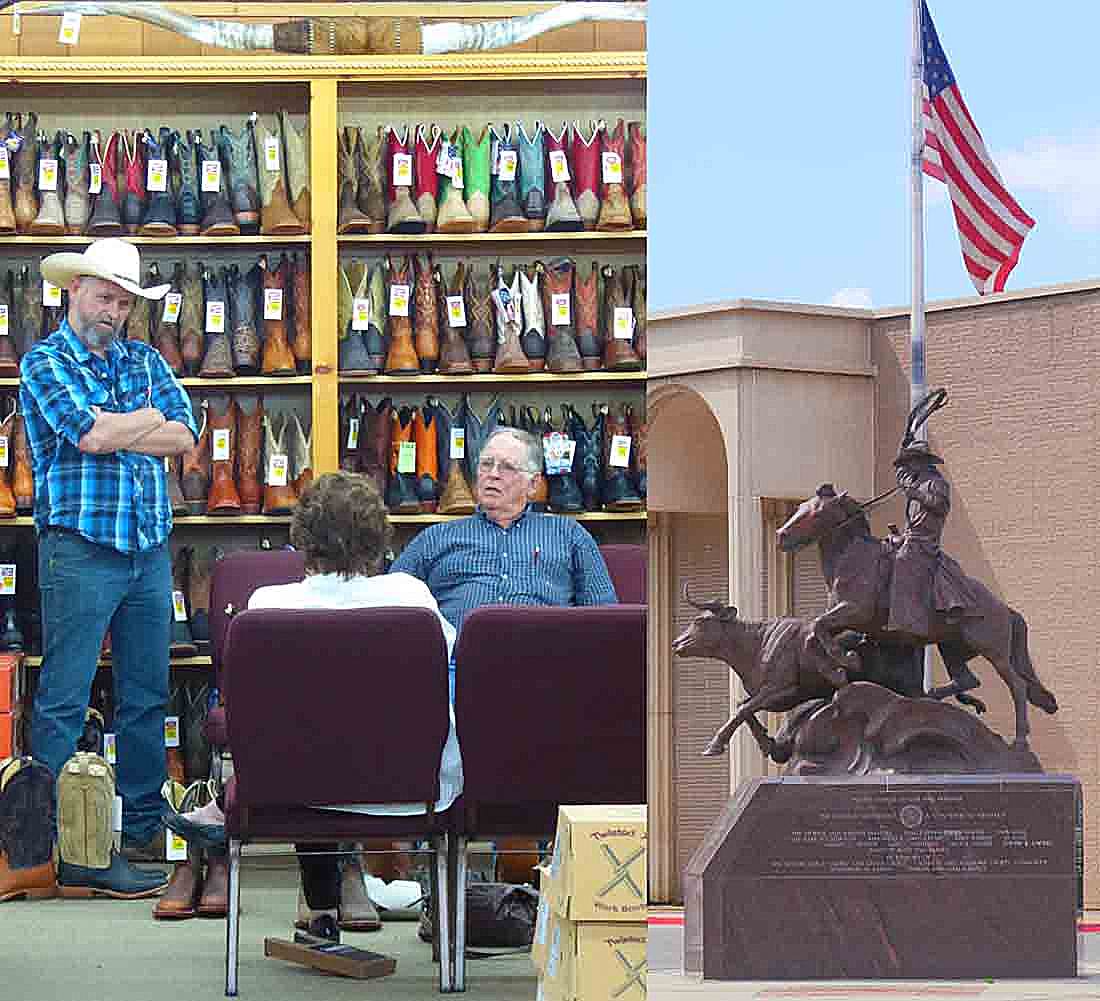 Every time a server places a grilled steak before a hungry diner at Cattlemen's Steakhouse, the refrain is the same. "I'll have you cut right into that," the server says, "and make sure that we cooked it right."
It's hardly a surprise that beef gets special treatment at Cattlemen's. It's Oklahoma City's oldest continuously operated restaurant. Originally called Cattlemen's Cafe, it opened in 1910 right in the midst of Stockyards City to serve the ranchers, cowboys, and cattle haulers involved in sending beef to the markets back East.
Located slightly west of downtown, today's Stockyards District remains the home of one of the biggest livestock markets in the West. Shops specializing in jeans, boots, 10-gallon hats, and belts with big buckles line the streets. In this cowboy corner of town, Cattlemen's is a legend. During Prohibition, owner Homer Paul served homemade alcoholic libations in defiance of the Revenue men. The restaurant even changed hands in a game of dice in 1945. Putting up his life savings against the establishment, rancher Gene Wade rolled double threes to win—hence the "33" brand displayed prominently on the walls. The Wade clan owned Cattlemen's until 1990, when it changed hands in a more conventional manner—in a sale.
Still point in a changing world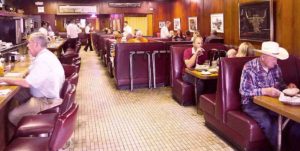 Cattlemen's has expanded and gussied things up over the years. At some point it started calling itself a steakhouse. But the cafe room on the north side has changed hardly a whit since the Wades won the place. Grab a stool at the counter or slide into a booth with red vinyl seats and you get a feel for what Oklahoma City was like when it was a dusty cattle town on the Plains instead of a big city with a downtown bristling with skyscrapers.
The menu at Cattlemen's is surprisingly long. We say "surprisingly," since only a rookie or a vegan would order anything but steak. Even the breakfast menu has an entire panel of steak options, each of which comes with two eggs, home fries, and toast.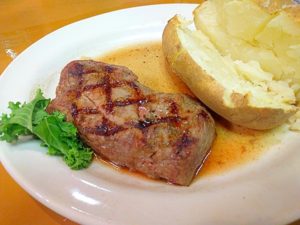 The beef ranges from chewy club steak (the lunch steak as shown here) to big T-bone steaks to the daily prime special. Like most restaurants, Cattlemen's serves USDA Choice meats, but every day it has at least one cut that's USDA Prime, which represents the top 2 percent of beef. Degrees of doneness are spelled out on the menu, just so there are no misunderstandings. Choice or Prime, it's full of flavor, and the accompanying baked Idaho is flaky and comes with a copious supply of butter. (Cholesterol is not a big concern at Cattlemen's.) For lunch and dinner, Cattlemen's also has a really great selection of reserve wines, including Tim Mondavi's Continuum and Blackbird Arise.
Cattlemen's Steakhouse (1309 S. Agnew Ave., Oklahoma City; 405-236-0416; cattlemensrestaurant.com) opens at 6 a.m. daily and closes at 10 p.m. Sunday-Thursday, midnight on Friday and Saturday.