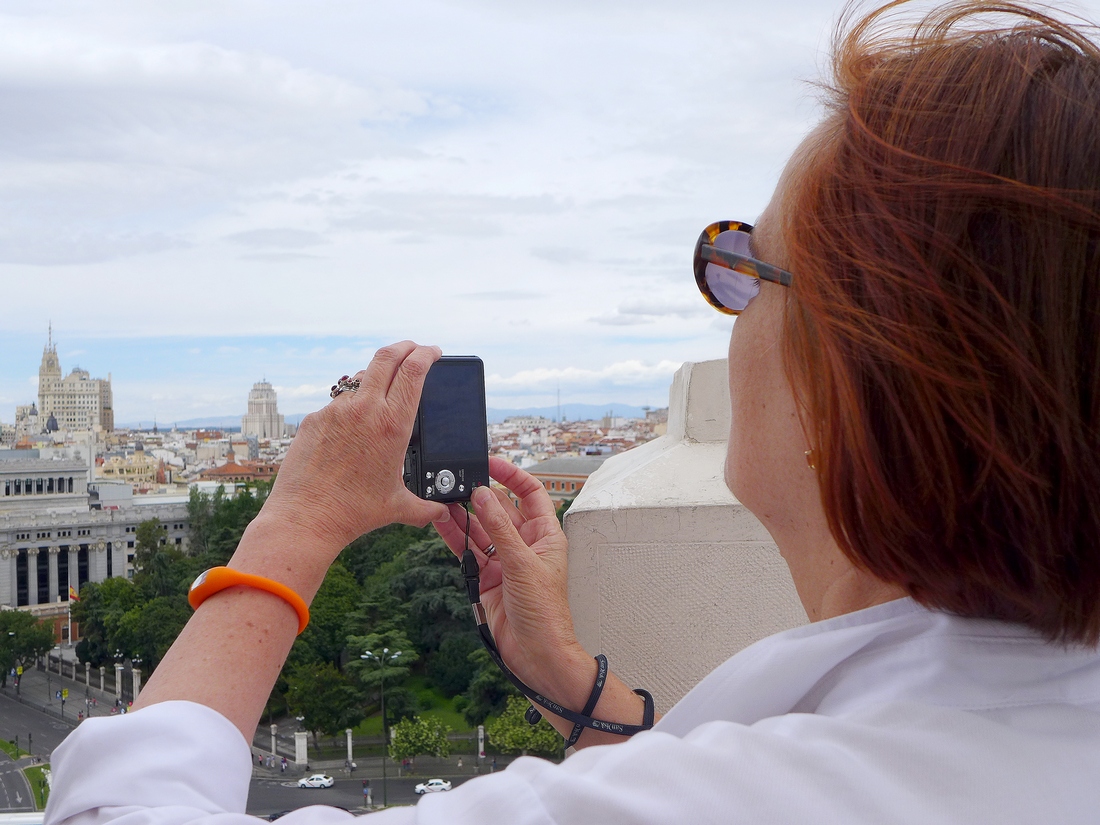 Readers who've been following us for a while know that we have a special love for Spain and its varied cuisines. In fact, if you just plug "spain" into the search box to the right, you'll find multiple pages of posts about Spain and Spanish food stretching back to November 2009, when we wrote about the fabulous blue cheese of the Picos de Europa, Cabrales, and gave you a recipe for Cabrales with sauteed apples, walnuts, and honey.
Peruse those pages and you'll find recipes for authentic paella, patatas riojanas, and a number of other Spanish classics. There are also some Spanish-inspired originals, like saffron shortbreads and orange and almond tart.
We're heading back to Spain this week for some extended research, with stays in Madrid, the wine country of Toro and Rueda, a stopover for prayer (literally) in Córdoba, and longer stays in Sevilla and Palma (Mallorca). We have meetings and visits scheduled to flesh out research for about 40 essays in the new book Pat is writing, 100 Places in Spain Every Woman Should Go, for Travelers Tales. Publication is scheduled for fall 2016. We'll try to keep you apprised of tastes we encounter along the way, but given our busy schedule on the road, new posts may have to wait until early November.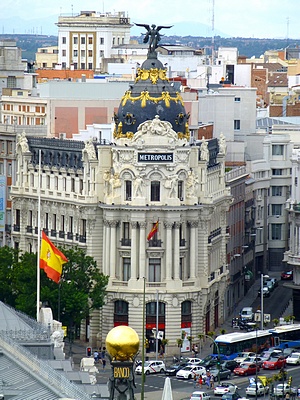 By the way, if you were wondering, the photo above is Pat taking pictures from the observation deck on CentroCentro, the former main post office building on Plaza de Cibeles in Madrid. She's taking a picture of the Metropolis office building at the corner of Calle de Alcalá and Gran Vía, the first Madrid thoroughfare designed for the automobile. Inaugurated in 1911, the Metropolis is a rare Beaux-Arts beauty in what Madrileños hoped would become the new modern district of the city.