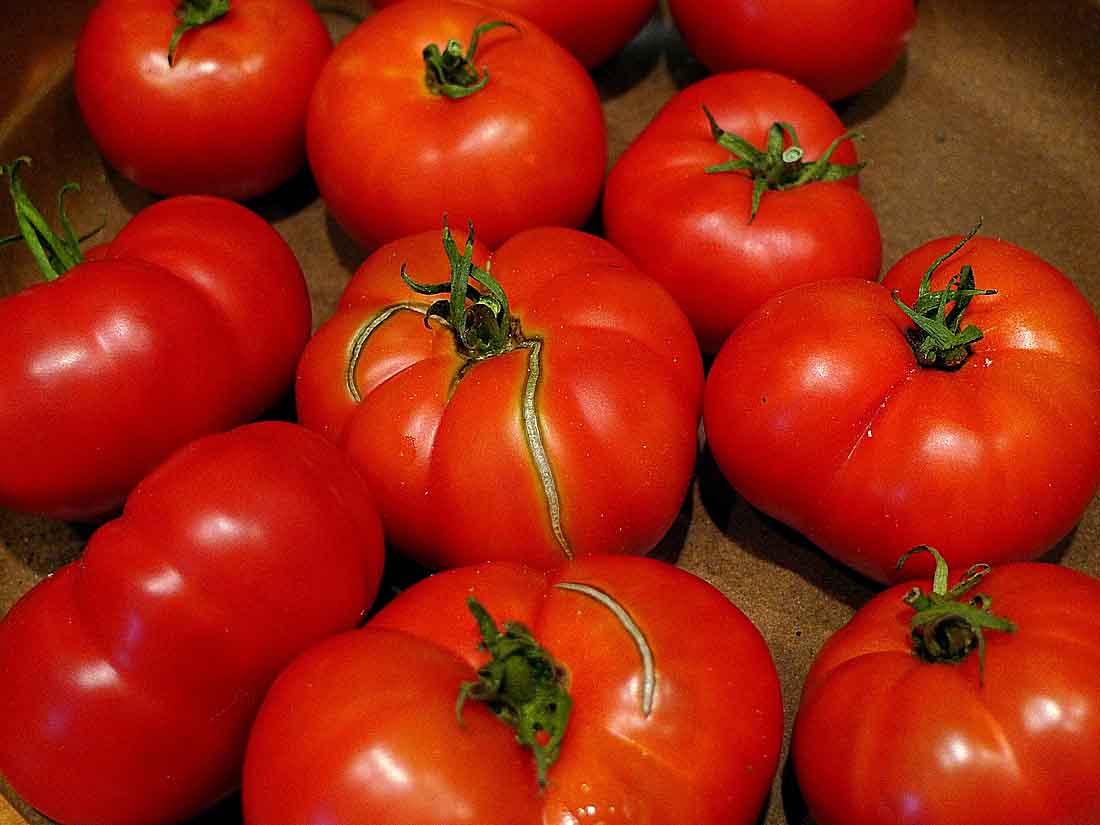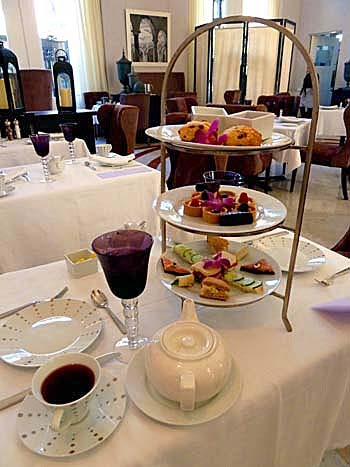 Faced yet again with an abundance of tomatoes, we didn't have to travel far for inspiration. The inventive cooks of the Catered Affair prepare the food for the Courtyard Restaurant at the Boston Public Library, including a lovely afternoon tea. Last year when we visited during harvest season, the chefs served a dainty version of a BLT. They placed a mixture of chopped bacon and chopped tomato between two small slices of bread with the crusts cut off. It was a lovely variation on a classic. This year we decided to use some of those prolific garden tomatoes to scale up the sandwich for a hearty lunch. We used English muffins and spread them with homemade basil mayonnaise, since basil is growing far more profusely than lettuce in the August heat. Each was topped with a big scoop of the tomato-bacon mixture for a delicious — if slightly messy — sandwich.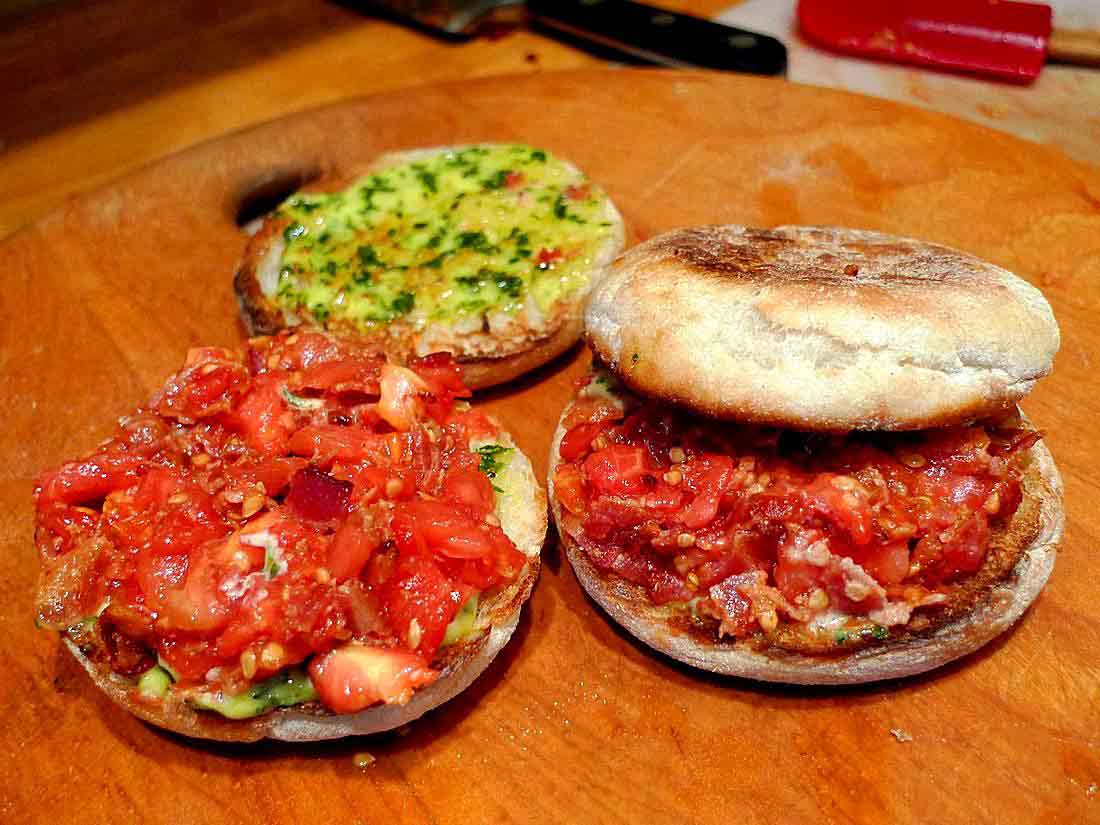 BACON, BASIL & TOMATO SANDWICH
Makes 3 English muffin sandwiches
Ingredients
6 strips of bacon cooked crisp and crumbled
3-4 garden tomatoes, peeled, seeded, and diced small
3 English muffins, split and toasted
basil mayonnaise (see below)
Directions
1. Combine crumbled bacon and diced tomatoes and mix well.
2. Spread toasted English muffins with basil mayonnaise.
3. Divide bacon-tomato mixture in thirds and put between muffin halves.

BASIL MAYONNAISE
Makes 1 cup
Ingredients
1 large egg yolk
1 clove garlic, grated
1 teaspoon sea salt
1/2 teaspoon sugar
1 1/2 tablespoons white wine vinegar
3/4 cup olive oil
1/4 cup basil leaves and flowers
Directions
1. In a quart bowl, place egg yolk, garlic, sea salt, sugar, and vinegar. Whisk thoroughly until well blended. Drizzle olive oil into mixture, continuing to whisk vigorously until oil is completely incorporated and mixture thickens.
2. Place basil in a small food processor and process until finely chopped. Add mayonnaise and continue to process until basil is thoroughly incorporated. Basil mayonnaise will keep up to a week in the refrigerator.