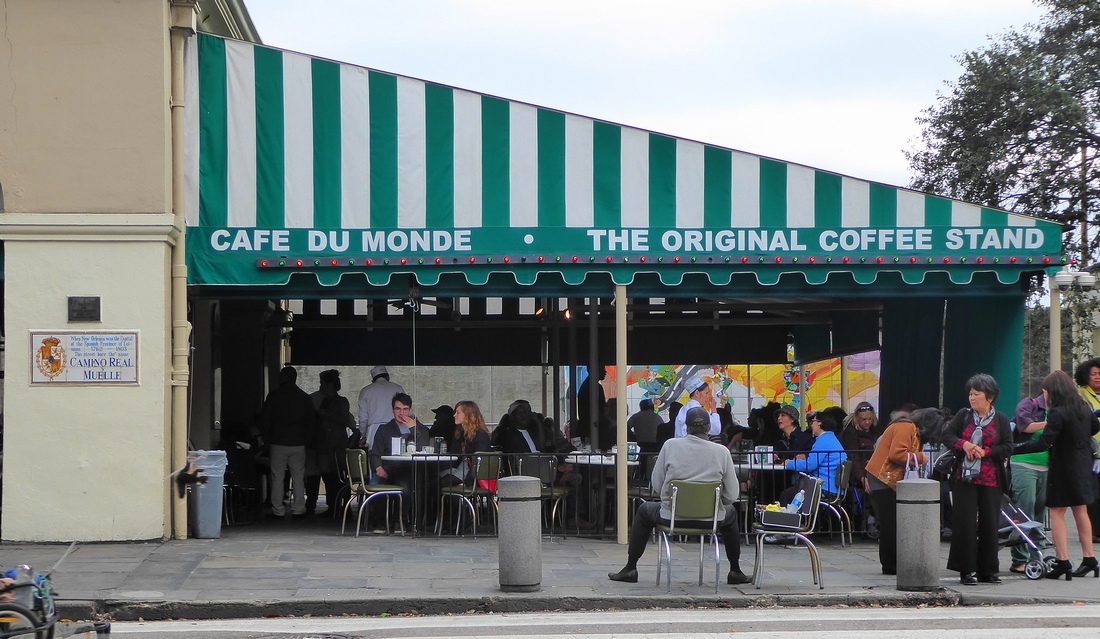 Beignets are the official state donut of Louisiana and perhaps the most famous of foods in New Orleans. (A later post will discuss gumbo, the other signature New Orleans dish.)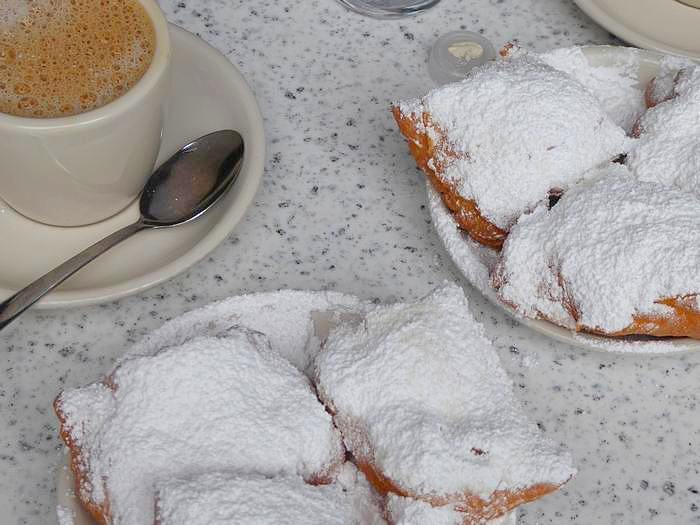 But back to beignets. The squares of yeasted pastry dough are vat-fried and then treated to a thick dusting of confectioners' sugar. They are said to have originated in France and made their way to New Orleans with the Acadians who fled the Canadian maritime provinces when Britain took over in the mid-18th century. I'm not sure that the French would appreciate having their light-as-air pastries dubbed as donuts.
You can try beignets any time of day or night at Café du Monde (800 Decatur Street, 504-525-4544, www.cafedumonde.com). This city institution, established in 1862, is open 24/7 and sits right near the French Market. As you stroll the streets of the French Quarter, you'll be able to tell who has enjoyed some beignets by the tell-tale dusting of sugar on their clothes.
An African inspired breakfast treat
Finding the city's other fried breakfast dish takes more effort. Callas, a deep-fried ball of rice mixed with sugar and egg, was most likely introduced to New Orleans by enslaved Africans. In fact, slave women often sold them on the streets of the French Quarter on their one day off each week. These days, callas are not as ubiquitous.
The Old Coffee Pot Restaurant (714 St. Peter Street, 504-524-3500, www.theoldcoffeepot.com) is the only place I found in the French Quarter with callas on the breakfast menu. The restaurant opened in 1894 and is a charming place to start the day. It features an open kitchen, long wooden bar, murals of old scenes of the French Quarter, and a wrought iron chandelier with cascading roses.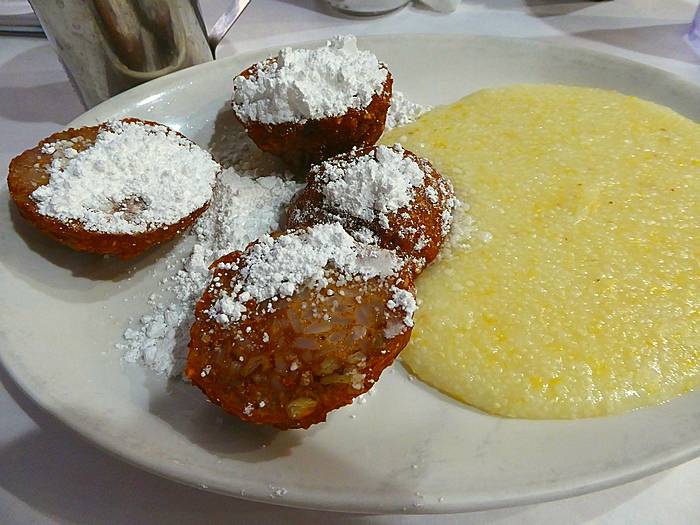 After correcting my pronunciation (the accent is on the second syllable, as in "call-OSS"), my waitress Shirley told me that very few people know about callas these days. She remembers them as a treat that children would eat before they made their First Communion. For a filling breakfast, the Old Coffee Pot serves two callas with powdered sugar and optional syrup along with a big helping of grits. Diners need only decide whether they want the cook to mix chopped pecans with the rice. Shirley assured me that both options are equally good. So I went all in. I opted for the extra crunch of the pecans—and added a healthy pour of syrup. It was a satisfying breakfast with a bit of city history on the side.