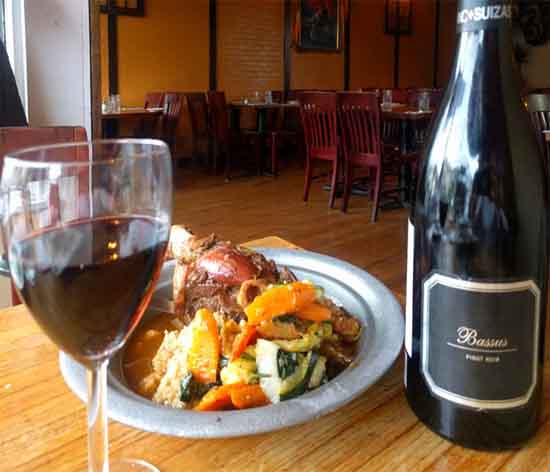 Regular readers might recall our summer series on the wines of D.O. Utiel Requena. By and large, those wines represented intriguing expressions of the Bobal grape. The wine we're talking about today was an outlier. Made by Bodegas Hispano+Suizas (bodegashispanosuizas.com), Bassus is the only 100 percent Pinot Noir wine carrying the D.O. Utiel Requena imprimatur.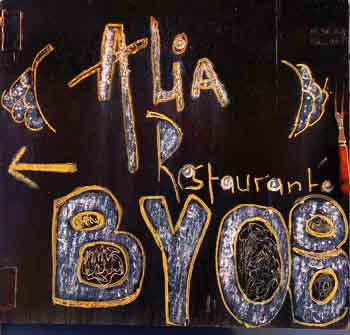 As we tried to figure out what kind of food would go with it, we came across Alia Ristorante (395 Shirley St., Winthrop; 617-539-1600; aliaristorante.com) in Winthrop—a peninsular village east of Boston's Logan Airport. Best of all, Alia (as the chalkboard sign outside indicates) is a BYOB restaurant. Chef-owner Saeed Lahyani named the place for his hometown on the outskirts of Casablanca in Morocco. He has a pretty impressive culinary resume, including 16 years at Boston's legendary Locke-Ober restaurant.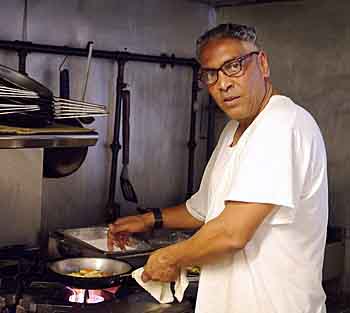 Unlike haute Locke-Ober, Alia is very much a casual neighborhood restaurant. As befits Winthrop, it is a nominally Italian spot. Lahyani offers a lot of pastas and Italian-American classics. But he had one dish on the menu that caught our eyes when we thought of drinking a Pinot Noir from the hot dry region of Utiel Requena.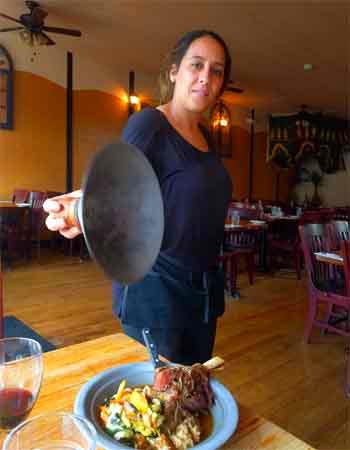 We had heard other diners sing the praises of Alia's lamb ossobuco. From their description, we realized that Lahyani had crossed a Milanese ossobuco (traditionally made with veal) with a Moroccan lamb tagine. When we arrived and discovered that we could add couscous for a small surcharge, it only confirmed our guess. A nice thick lamb shank and roasted root vegetables hid beneath the conical cover of a tagine brought to the table by our cheerful and enthusiastic server, Loubna Ghoulam.
Hands-on winemaking

Bassus, it turns out, could be called a truly handmade wine. The grapes are picked around dawn in 15-kilo boxes and whisked to a holding room in the winery. They spend three days chilling at -4°C (about 25°F). Each box is then manually destemmed. The grapes are placed in 400-liter American oak barrels with open tops and allowed to macerate for four days while chilled to 8°C (46°F). Once fermentation begins, the cooling inserts are removed from the barrels. As the fermentation continues, the cap is punched down every day. After about 15 days, the barrels are poured into a bladder press and the wine is very gently pressed. It spends a minimum of 10 months in new French oak. The bodega filters the wine very lightly before bottling.
We were drinking the 2014, which is the current release. It shows a bright cherry color with violet fringes in the glass, though browning is just barely perceptible. The nose shows notes of violet, cherry, blackcurrant, and anise. It comes off full, round, and harmonious in the mouth, revealing a touch of menthol and some bright vanilla of the French oak. The tannins are mature and complex, giving the wine just enough grip to complement the waxiness and rich meatiness of the lamb. The warm finish combines fleshy Pinot Noir fruit with a background caramel note. At a suggested retail of $19, it holds its own as a unique expression of the grape.