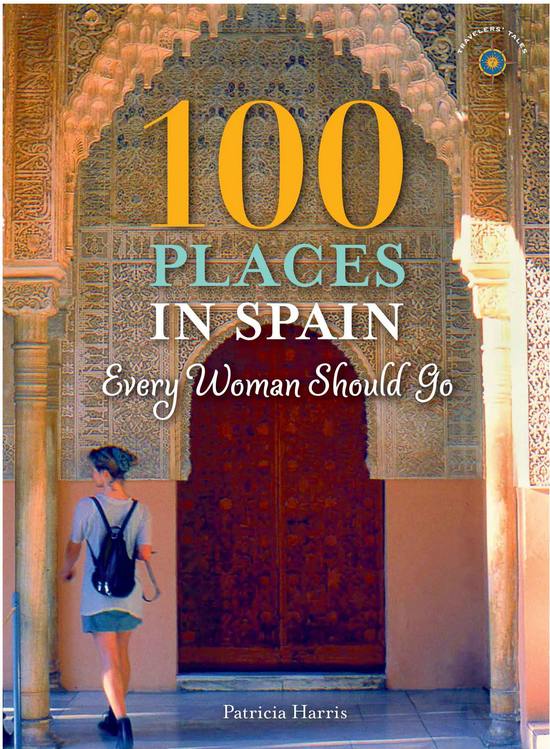 Pat's new book, 100 Places in Spain Every Woman Should Go, has just been published by Travelers' Tales Press (travelerstales.com). In many ways, the book cover photo of a woman striding confidently through the Alhambra captures the deep allure of Spain. Perched on a hillside in Granada and backed by mountain peaks, the Alhambra is a masterpiece of Moorish artistry and a touchstone of a storied and turbulent past.
Pat's choices for the book do touch on Spain's most celebrated sites and cities. They range from the futuristic Guggenheim Museum in Bilbao that sparked a city renaissance to La Sagrada Familia in Barcelona. Architect Antoni Gaudí's phantasmagoric basilica has been more than 130 years in the making and is finally nearing completion.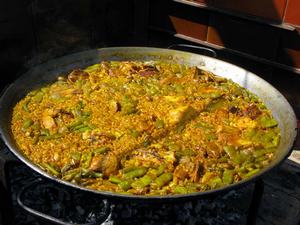 But many chapters celebrate the smaller pleasures that come from making a connection with people and place through food. That might be eating some of the best paella in Spain at a beachfront restaurant in Valencia. Or it could be spending the afternoon on a tapas hop through San Sebastián, a city that takes food very seriously.
One sweet stop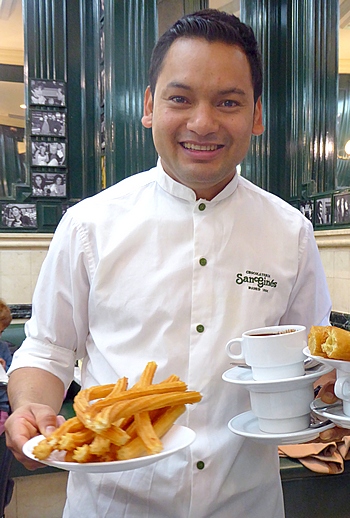 We never visit Madrid without stopping at Chocolatería San Ginés (Pasadizo San Ginés 5). As Pat writes in the book, it's one of the most reassuring places in the city. Opened in 1894 and almost never closed, it's also one of the few remaining traditional chocolaterías. You can count on a plate of freshly fried churros and a cup of thick, rich hot chocolate any hour. (Many bars and cafés serve hot chocolate and churros in the morning and again at tapas time. But they often buy the churros from a small factory and reheat them.)
Hot chocolate at San Ginés (www.chocolateriasangines.com) is truly a revelation. It is so thick and rich that a spoon will almost stand up in the cup and a haunting spice lurks beneath the deep chocolate flavor. Late night club-goers and ladies with shopping bags enjoying an afternoon treat all agree: The only way to get the last delicious drops of chocolate from the cup is to mop the bottom with a bit of churro.
100 Places in Spain Every Woman Should Go is available from Amazon.com and from local booksellers.