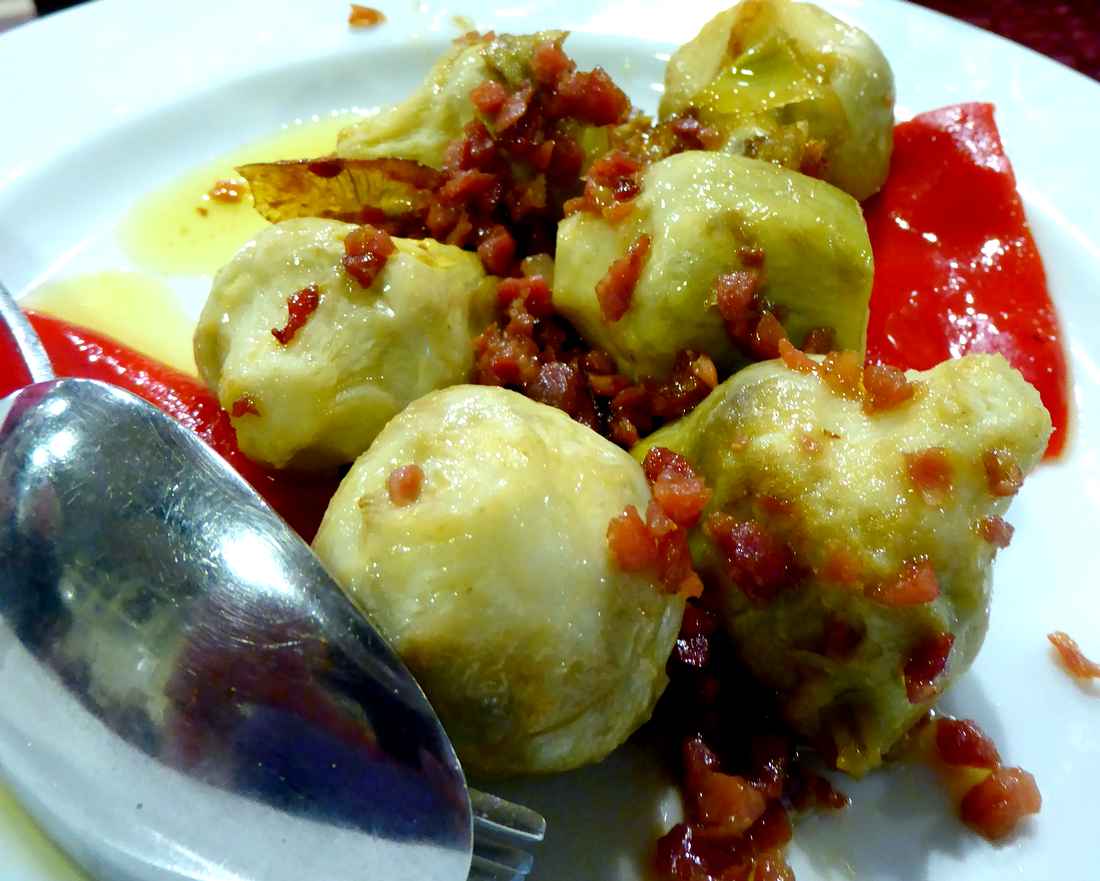 We almost always advise travelers in Spain who want to catch a flamenco show to skip the meals that are offered as part of an espectaculo. In most flamenco clubs, or tablaos, the meals are overpriced and gastronomically underwhelming. It's better to eat elsewhere and agree to ordering a drink with the show as part of your admission.
An exception is Casa Patas in Madrid, which functions more like a bar-restaurante with a show in the back than it does like a traditional tablao. It's a bar with strong Andalucían overtones, lots of Andalucían hams, and lots of sherry on the menu. But the kitchen does a pretty good job with a lot of classics of the Spanish table. On our most recent visit (last week), we had failed to reserve a show in advance, so we did the expedient thing: We went 90 minutes early to get on the wait list (there are always some no-shows) and killed the waiting period by sitting down to eat and drink. One of the biggest surprises was a plate of alcachofas con jamón, or stir-fried artichoke hearts with ham. This version (shown above) was one of the best we've had in a long time, with tasty artichokes and a mince of air-dried ham, served in a puddle of olive oil with a roasted red pepper.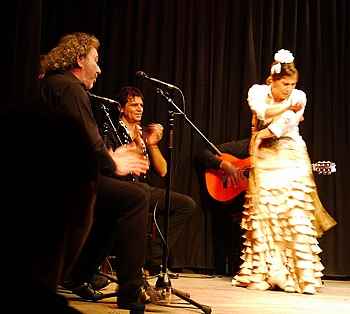 As is always the case at Casa Patas, the show did not disappoint either, even though we ended up with very peripheral seats. The establishment was founded by flamenco musicians, and Casa Patas is a mainstay for touring professionals—sort of like small jazz clubs can be for journeyman musicians in the U.S. You get to see the hard-working pros who haven't settled into being a house act at one of the flamenco tablaos.
Casa Patas is at Calle de los Cañizares, 10; tel: +34 913 69 04 96; www.casapatas.com. Show prices vary with the acts. We paid €36 each.