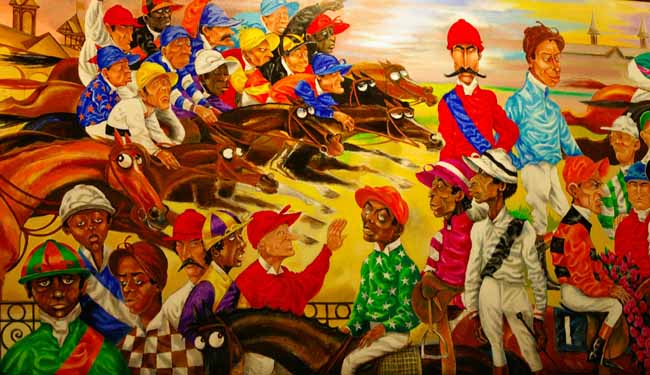 I'm guessing that there's a run on cream cheese in Louisville, Kentucky, grocery stores in the early May days leading up to the running of the Kentucky Derby at Churchill Downs (this year May 4-5). The staple of cheesecakes around the country is also the basis for the uniquely Kentucky cucumber spread called Benedictine. No self-respecting Louisville host or hostess would be caught dead without Benedictine as part of his or her Derby Day spread.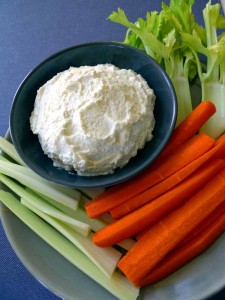 Kentucky being the land of bourbon, it's not surprising that the spread has nothing to do with the 502-year-old French liqueur of the same name. Instead, it's named for its creator, Jennie Benedictine, who began a catering business in the late 19th century. By all counts she was a very savvy business woman and was even elected to the Louisville Board of Trade. But today she is best remembered for her eponymous spread. Because she kept the recipe secret, many versions–of varying degrees of complexity–have been developed over the years.
A friend kindly shared her grandmother's simple version–it's been a family favorite for decades. The spread has a surprisingly subtle flavor that grows on you as you eat it. It's often spread onto white and rye bread to make dainty triangular-shaped sandwiches for bridal showers, though many people prefer it as a dip with vegetables or pretzels. It's also a great substitute for mayonnaise on a BLT.
BENEDICTINE
1 pound cream cheese
1 medium onion
1 cucumber, peeled

Grate cucumber and onion into strainer (or use food processor). Press out all the liquid and discard. Mix cucumber/onion pulp with cream cheese until blended. Serve as dip or spread.